Takehara – a beautiful town near Hiroshima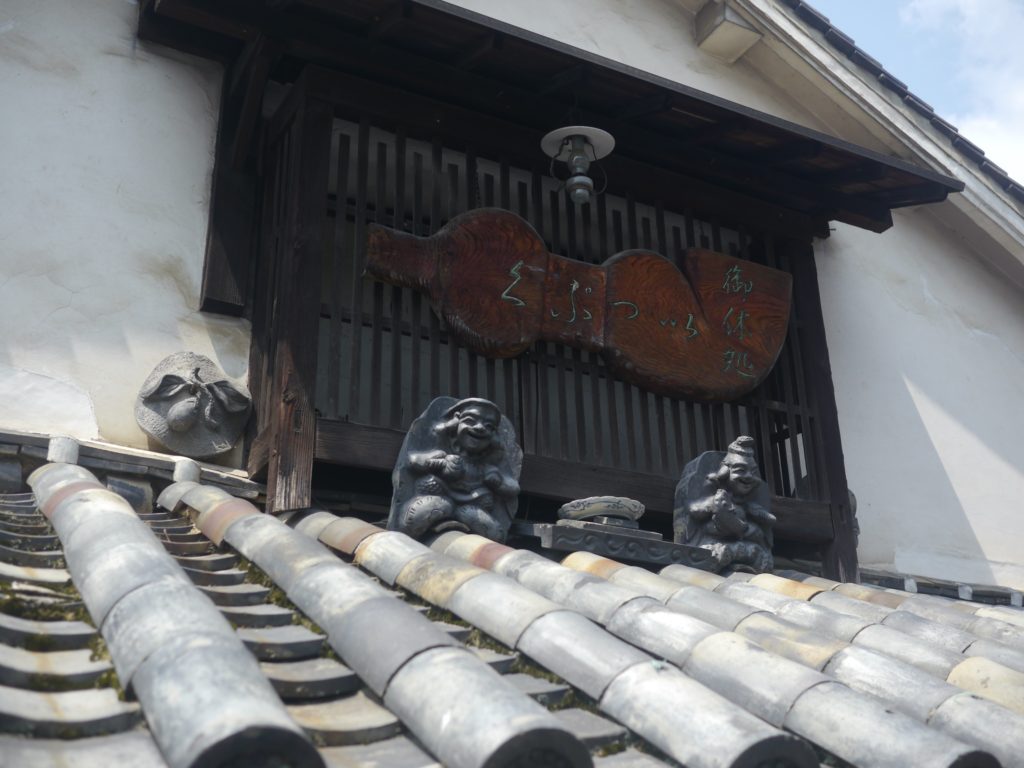 If Kawagoe is Tokyo's Little Edo, Takehara is Hiroshima's Little Kyoto – these kind of titles are easily given to smaller cities near metropolitan areas. In this case though, it's the town's tourist department that calls Takehara the "Little Kyoto of Aki Province". While this may set expectations too high, Takehara still is a pleasant day trip from the busy city of Hiroshima. Takehara's beauty is in the well-preserved historic part of the town. This warehouse district is a remnant of Takehara's important role as a port town and centre of the salt industry. In more recent history, it benefitted from being the setting of NHK's morning drama Massan.
Ironically, it was this drama – which I never watched because NHK dramas only air on the prohibitively expensive JSTV outside Japan – that brought me to Takehara. The drama is based on the lives of Masataka Taketsuru and his wive Jessie Roberta Cowan (later Rita Taketsuru) and was the first morning drama with a non-Japanese actress in the leading role (Charlotte Kate Fox). Taketsuru was born in Takehara and while studying in Scotland decided to found a whisky distillery in Japan, abandoning the family's legacy – his family owned a sake brewery. Taketsuru didn't start his whisky distillery in Takehara however, so the port city is merely the birthplace of the man who founded Japan's first whisky industry.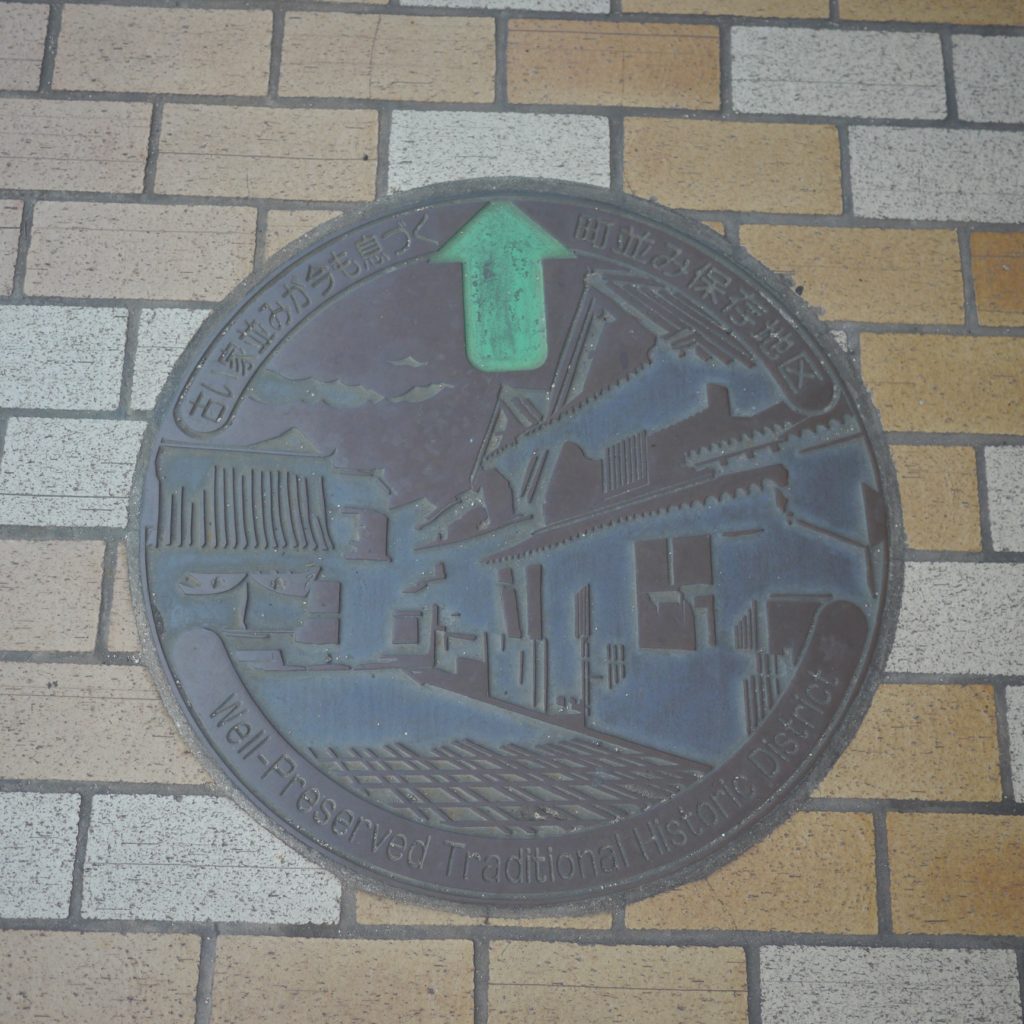 The historic district of Takehara is mostly quiet and not overrun with tourists like Kyoto is nowadays. Beautiful old houses are lined next to another with almost no traffic. Arriving at 10am, I saw few people. Manhole covers give directions to the "well preserved traditional historic district". It was one of the few signs in English, but there is a website by the Takehara Tourism Association that is available in English as well. The English site is light on information and mostly covers Okunoshima (the "rabbit island" that belongs to Takehara).
Shoren-ji
After exploring the historic area, it's just a short walk to one of the larger temples of Takehara, Shoren-ji. Behind the historic district is the more scenic Saihoji Temple that offers a panoramic view of Takehara.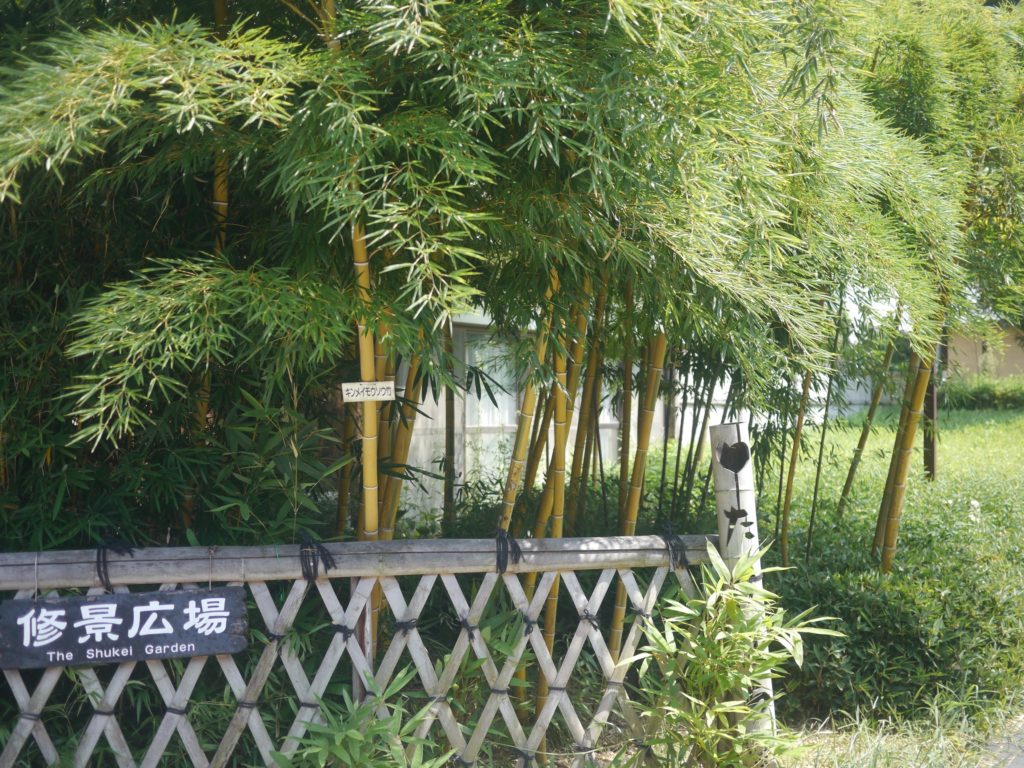 Bamboo at the Shukei Garden (Takehara means "bamboo field").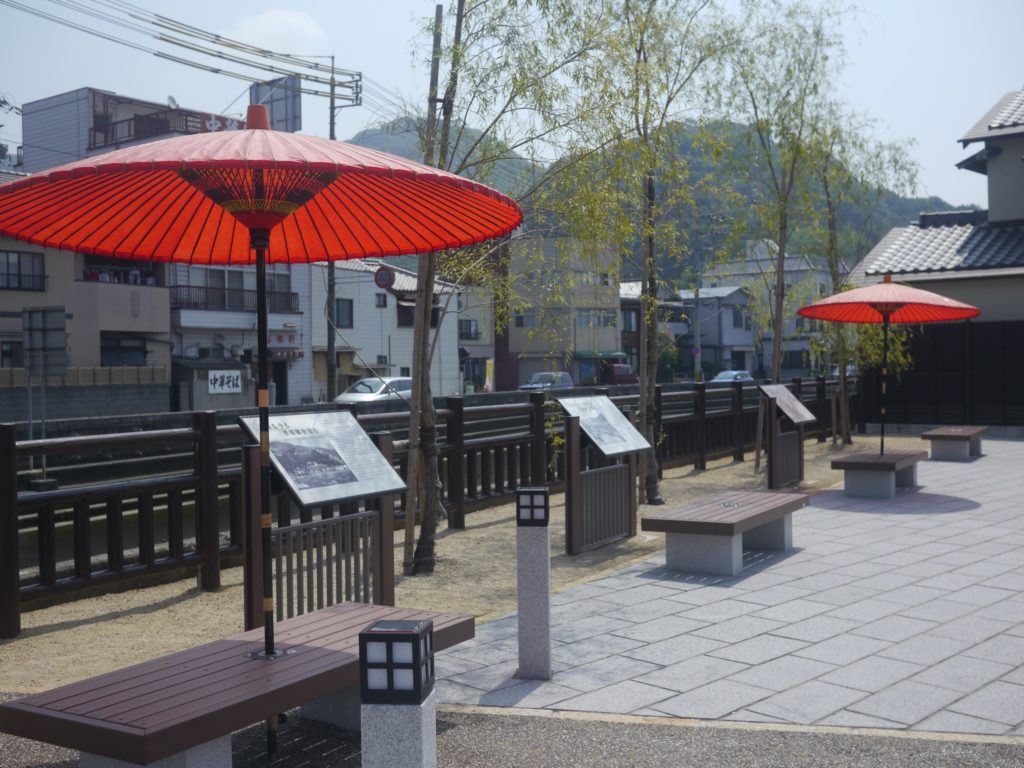 Rest near the stream and read about the history of Takehara.