Nakagin Capsule Tower – A modern monument
For all its traditional temples and shrines, apartment buildings in Japan are usually rather plain and not built to last decades. The Nakagin Capsule Tower is different – it's one of the few remaining examples of Japanese Metabolism, an architectural movement that depicted towers with plug-in capsules. The movement remained largely theoretical and even though the Nakagin Capsule Tower was built, it never reached its full potential.
Architect Kisho Kurokawa's building consists of two towers with 140 fabricated capsules. Each capsule was fitted with utilities before it was shipped to the tower and could be removed and replaced without affecting the other towers. This was akin to upgrading a software or a piece of hardware: Just swap it out for an updated unit and take advantage of better materials or utilities. Capsules were supposed to be mass produced, lowering the price of a new one. Unfortunately, it never happened.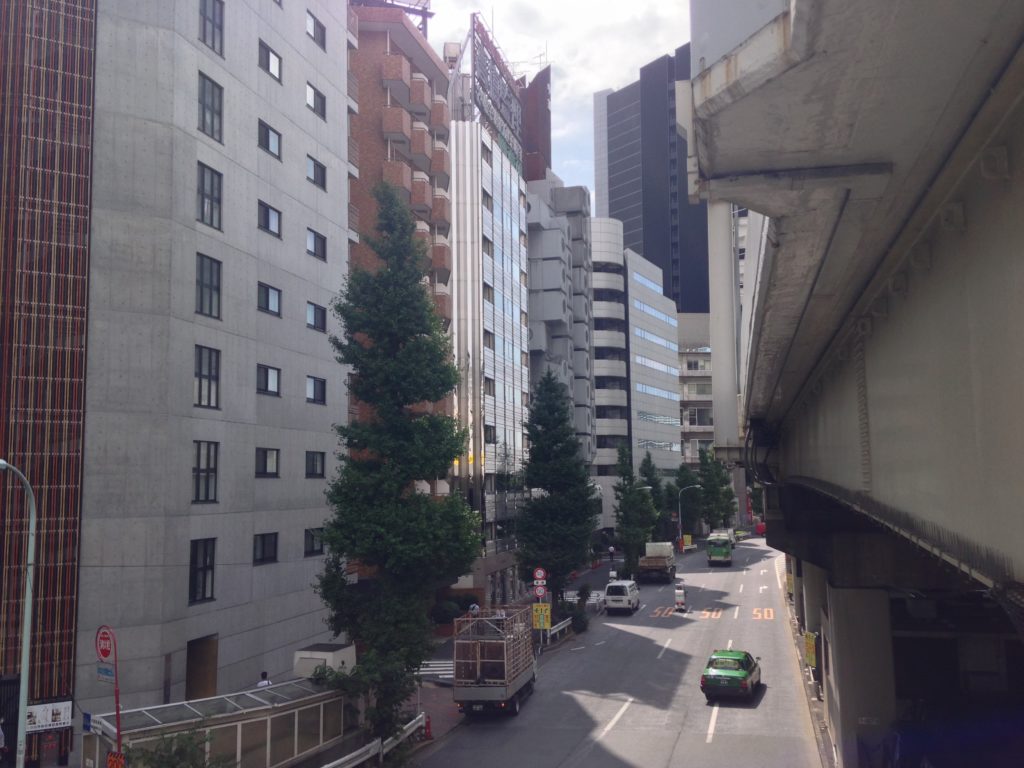 What remains today is an aging relict of early 1970's architecture that largely fell into disrepair. Most of the units are abandoned, used for storage or office space. The buildings asbestos insulation isn't working anymore and corroding pipes make living in a capsule difficult. Several plans were proposed including updating the units and demolishing the building to replace it with a modern tower – the property is too valuable to turn it into a museum, after all. Four-fifths of the capsule owners have to agree on a plan and they are currently in a stalemate. Capsule owner Masato Abe initiated the "Save Nakagin Capsule Tower Project", a crowd founding campaign to buy the capsules one by one. Abe moved out of his capsule but rented it out via Airbnb.
This is also the only way to get inside the tower. If you go to building's entrance, you will see warnings in both Japanese and English. The building also has a concierge. Without the concierge, the building would likely be overrun by tourists. Other than the capsule tower, the immediate area isn't particularly interesting.