Visiting Tokyo's Giant Tunnel System – Water Discharge Tunnel
"Sairyu no Kawa" is one of the world's largest underground discharge channel systems and is sometimes compared with a cathedral due to its size. The water discharge tunnel not only provides safety for an area easily flooded, but is also often featured in the media. They allow visitors.
The facility uses five banks connected to the rivers Naka, Kuramatsu, Koumatsu, Otoshifurutone. In case of an overflow, water is taken from the rivers, filling the banks until all banks are full. The first bank is connected to a drainage pump station which directs water to the Edo River. The whole tunnel is 6.3 kilometers long and 50 meters below ground.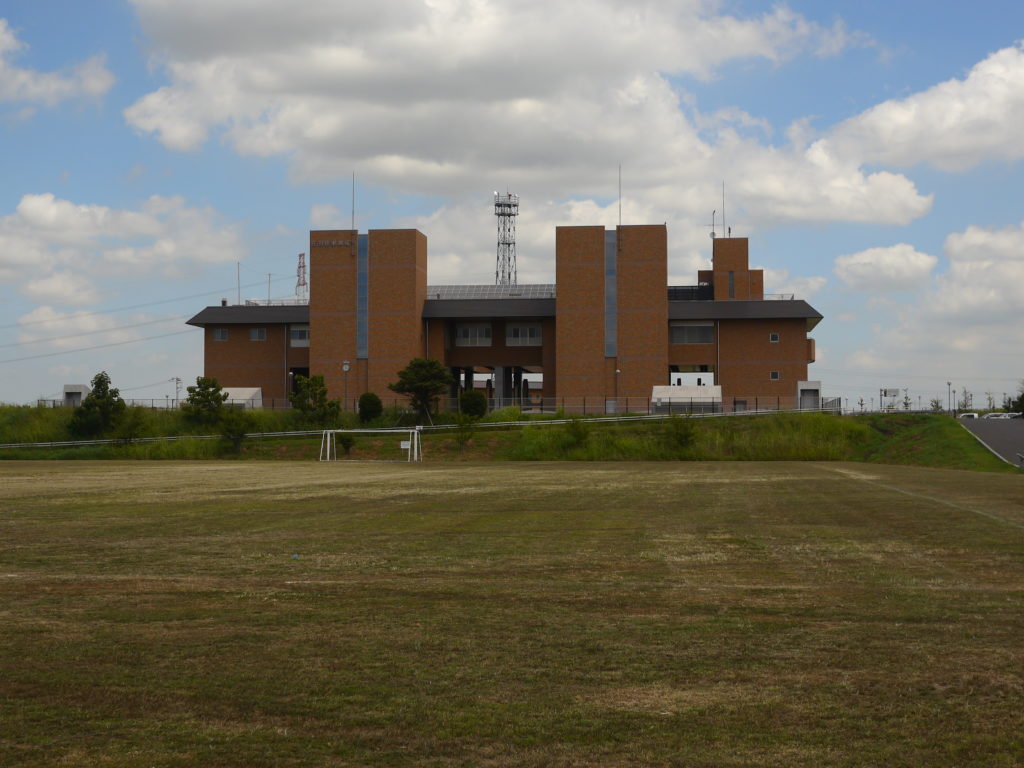 The Ryukyukan
The discharge tunnel protects a part of the Tokyo Metropolitan Area that has been devastated multiple times. The Naka River drainage basin is surrounded by large rivers and fills like a bathtub in case of heavy rainfall. Since the area has been urbanized – 52 percent are urban area – more people are affected than in 1955, when rice paddy fields made up 52 percent and only 5 percent of the area was urban.
Except when it's used to collect water, the facility may be visited. Tours are offered free of charge. So what's a visit like?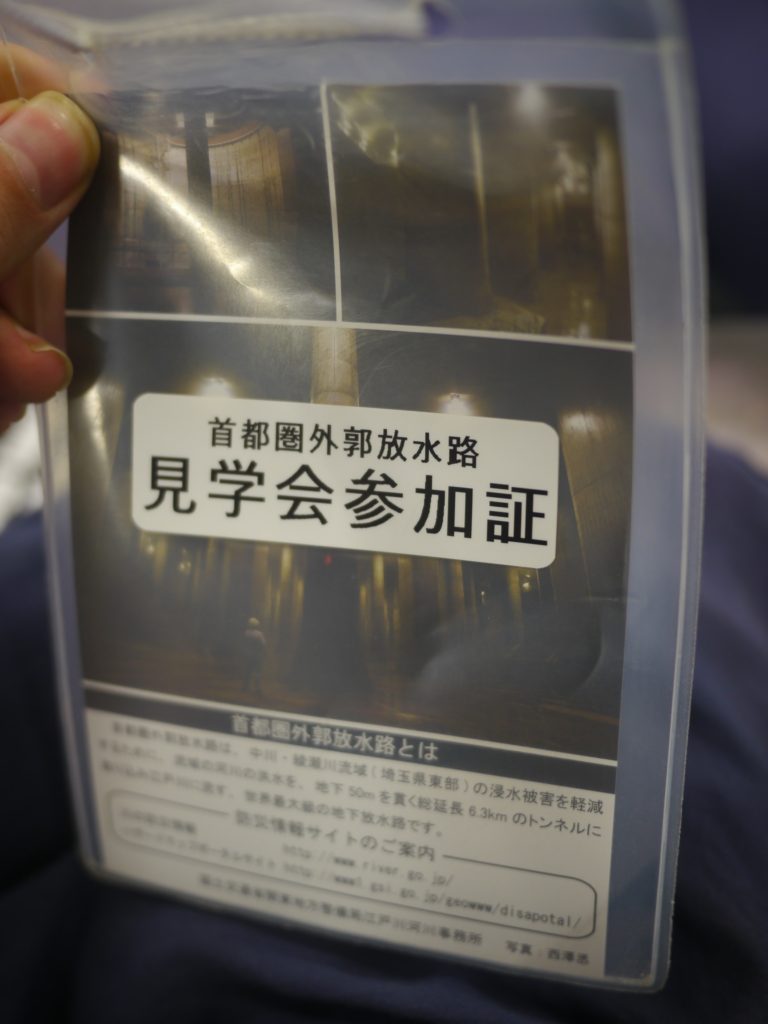 While they have an English website and an extensive brochure, they require foreign visitors to either understand Japanese or bring a translator. Registration and the confirmation mail are in Japanese, most of the visitors are Japanese and there are no special tours for foreigners. Due to its somewhat remote location in Kasukabe City, Saitama Prefecture, I doubt it would get many tourist visitors anyway.

Entrance
The tunnel has been featured in documentaries and even TV dramas and there's a gallery showing famous visitors. Once you arrive at the Ryukyukan building and go the information center on the second floor, you'll register (again) and receive a badge which is oddly enough just a post card in a plastic case with no name written on it. You can keep the post card afterwards.
Most of the tour is educational: Various models and simulations are shown and they pretty much tell what is in the brochure anyway. The short time underground was a relief on such a hot Summer day. You're not allowed to take photos from the staircase and just a tiny part of the water tank leading to bank number one may be explored. Since this is all you'll see on the tour, you probably want to make sure you photograph the tank from every angle.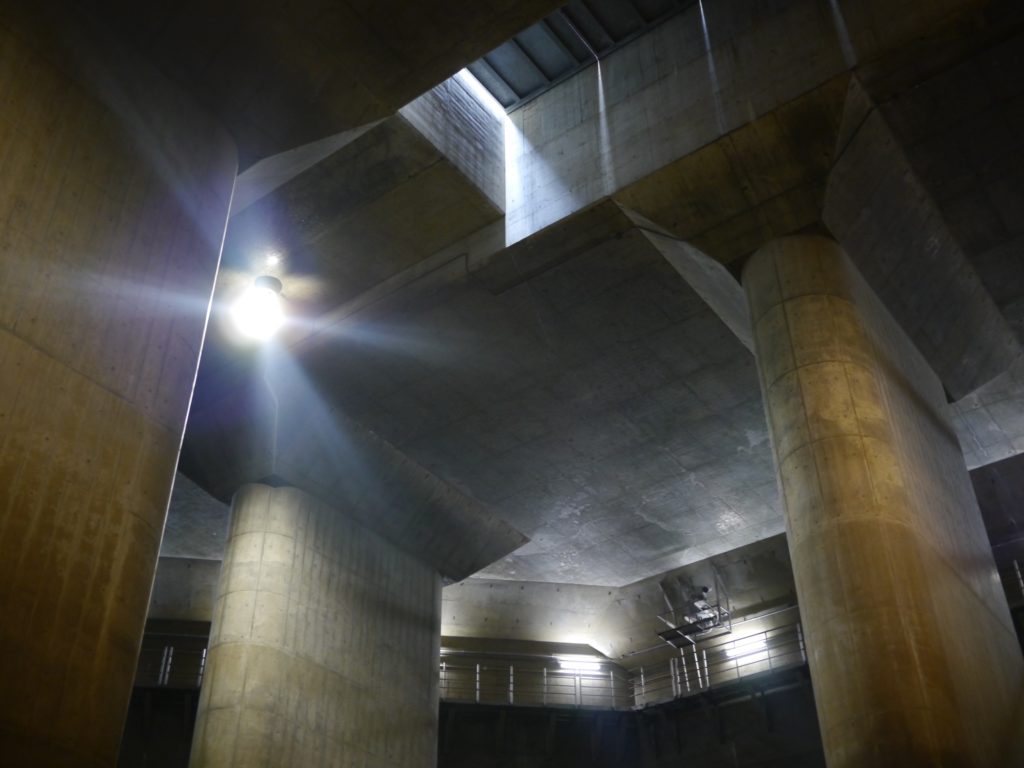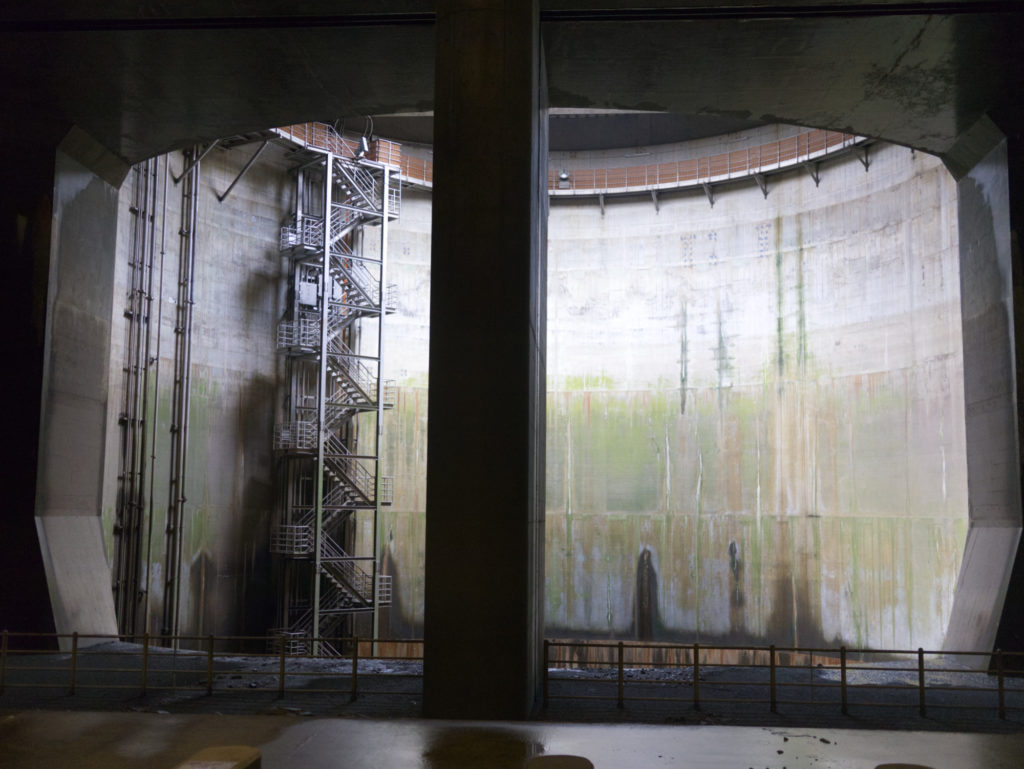 The water tank is 18 meters high and 177 meters long. After 15 minutes, everybody will go up again. There's a bus heading for the train station just in front of the Ryukyukan and the schedule is adjusted to the times of the tour.
The Ryukyukan is open everyday from 9 to 16:30 except for Monday and new year holidays. No admission fee is required. The closest train station is Minamisakurai on the Tobu Noda Line. It will take about 70 minutes and 800 Yen from Shinjuku Station to Minamisakurai with a change of trains at Omiya.