Okunoshima – Japan's Bunny Island
Bunnies! Of course you can get your fix of bunny-shaped cuteness in one of Tokyo's bunny cafés, but the number one location for fans of the cute animals is a small island in Hiroshima Prefecture: Okunoshima. I went there this year as part of my Summer trip to Japan and while I was not chased by rabbits, there were many close encounters of the furry kind.
I stayed in Onomichi and took the Sanyo Main Line to Mihara where I switched to the Kure line bound for Tadanoumi. The train sign depicts the ocean and a friendly rabbit waving at visitors. From there, it's just a short walk to the ferry terminal. Chances are that there are other people going to Okunoshima. At the terminal, you can buy rabbit food. Note that you can't buy rabbit food on the island and there's also no convenience store on Okunoshima. First ferry leaves at 7:45, the last ferry heads back to Tadanoumi at 7pm.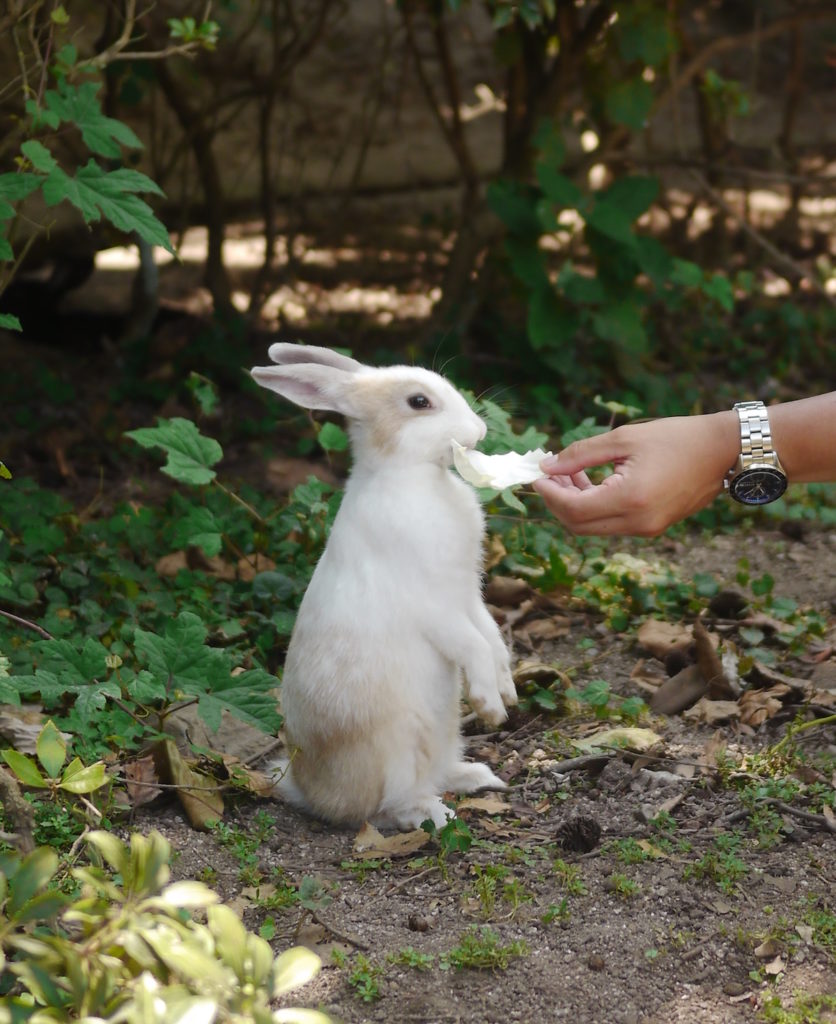 One bag of rabbit food is plenty enough for a short trip. Some people recommend fresh food, although I found that the rabbits don't seem to care much when they're hungry. Summer may not be the best season to visit the island – much like humans, the rabbits seek the shade to escape the Summer heat. Besides the heat, walking around the island is pleasant and there are hardly any cars besides the shuttle bus for tourists.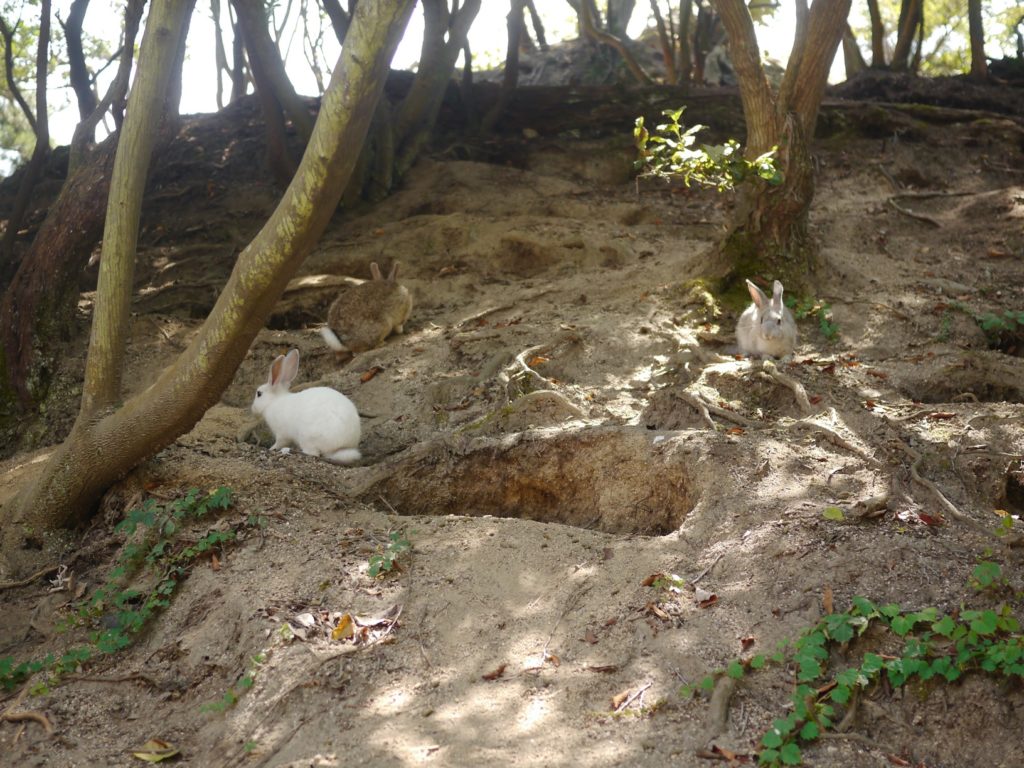 The first three rabbits were very close to the ferry terminal. The rabbits are feral, but quite tame and used to human visitors. Though they don't get as nasty as Nara's deer they quickly switch into attack mode when you lower the food bag enough for them to reach it. On my way around the island, I spotted many more rabbits. They are almost everywhere and some are tame (or tired) enough that they let themselves be petted.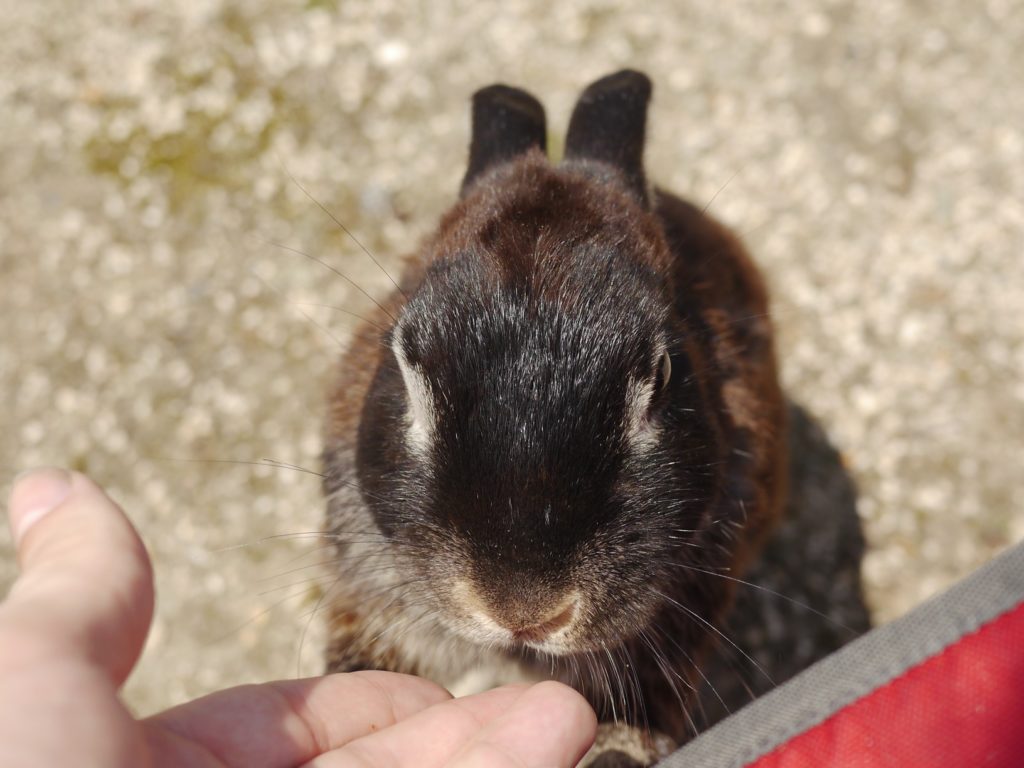 Besides the rabbits, there are a few other sights at Okunoshima. There are campsites, trails and a beach. There's even a hotel on the island and various festivals too. For those interested in the dark past of Okunoshima, a visit to the Poison Gas Museum is recommended. The island was used as a site to develop chemical weapons in secret. The small museum shows the effects of chemical weapons on the human body and the history of the island as well as the use of poison gas during various wars.
Overall, I recommend a visit to Okunoshima. This is a place I will surely visit again sometime in the future.