Mashiko in Tochigi Prefecture is famous for its potteries and many people who live there have something to with pottery. Once a year, a big festival attracts from all over Japan: the Mashiko Pottery Festival.
It's less a festival and more a fair giving you ample opportunity to spend lots of Yen on pottery. Those who plan to go there should get cash before as there are no convenience stores every 100 meter.
I didn't find a 7/11 one – or rather one with an ATM – so if you don't have a Japanese bank account, you will likely not be able to withdraw money while in Mashiko.
Which is a shame, because there are lots of wonderful works and most aren't terribly expensive either. There are of course lots of cups and dishes if you prefer something less decorative:
Since my favorite animals (besides penguins) are cats, I also liked ceramic cats.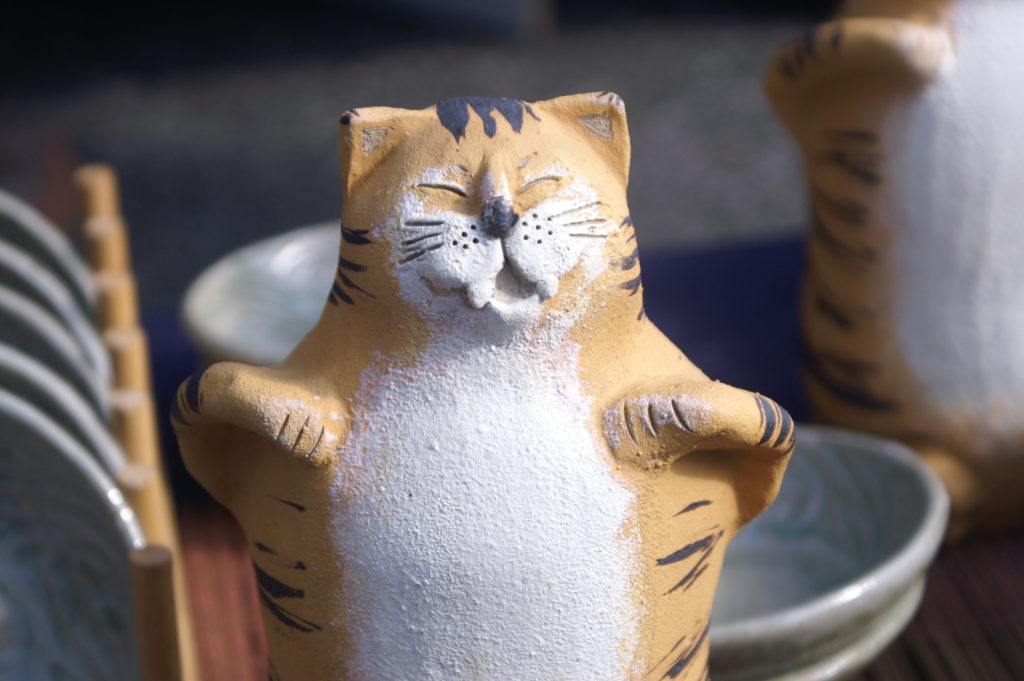 Out of the various snacks offered by the food stalls, this one caught my eye: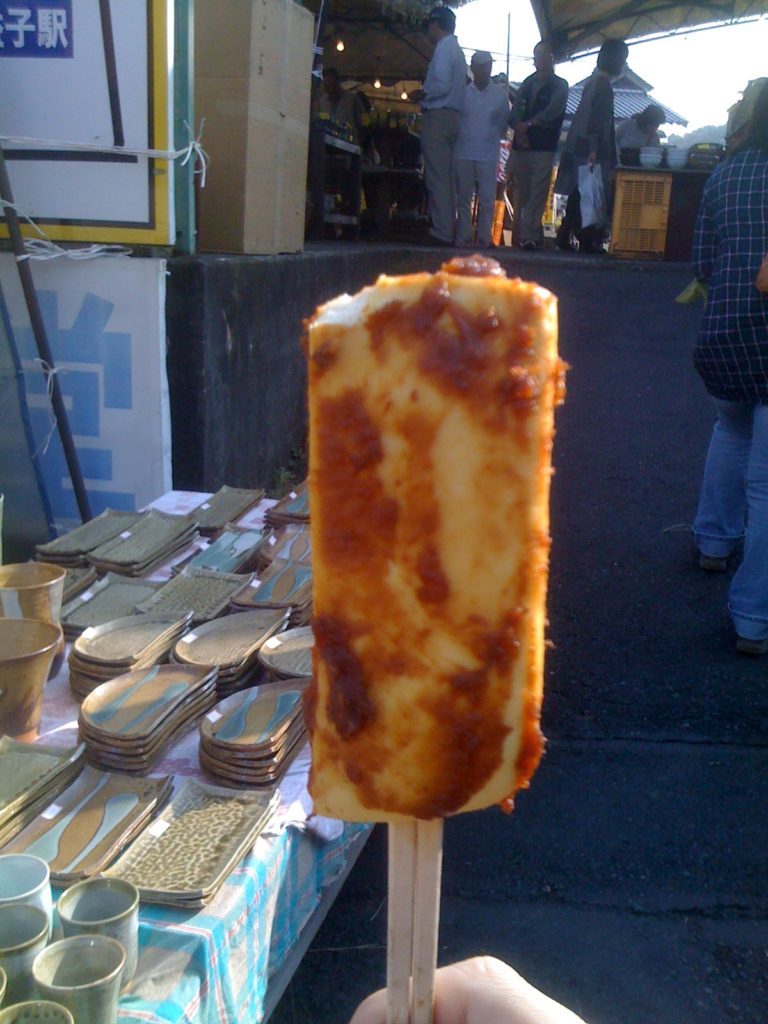 This is a solid piece of tofu put on a stick and with some added sauce. I liked it!