My first time at a Hard Off recycle store!
It's no secret that Japanese recycle stores are the place for hunting bargains, especially the Hard Off recycle store retail chain. This is my first time to an "Off" store.
The company operates several types of stores, each specialized in specific goods: Hard Off, Hobby Off, Liquor Off (!), Garage Off, Off House and Book Off. The later is run in a franchised format. All these stores buy items from customers, do a general inspection and cleaning and then put them out for sale.
The "Off" stores can be found all over the country. You can spent your whole holiday in Japan going from one store to the next, trying to find cheap games or other bargains. There are plenty of videos covering such bargain hunts. And there are also videos about the (in)famous "junk" items.
Junk or treasure?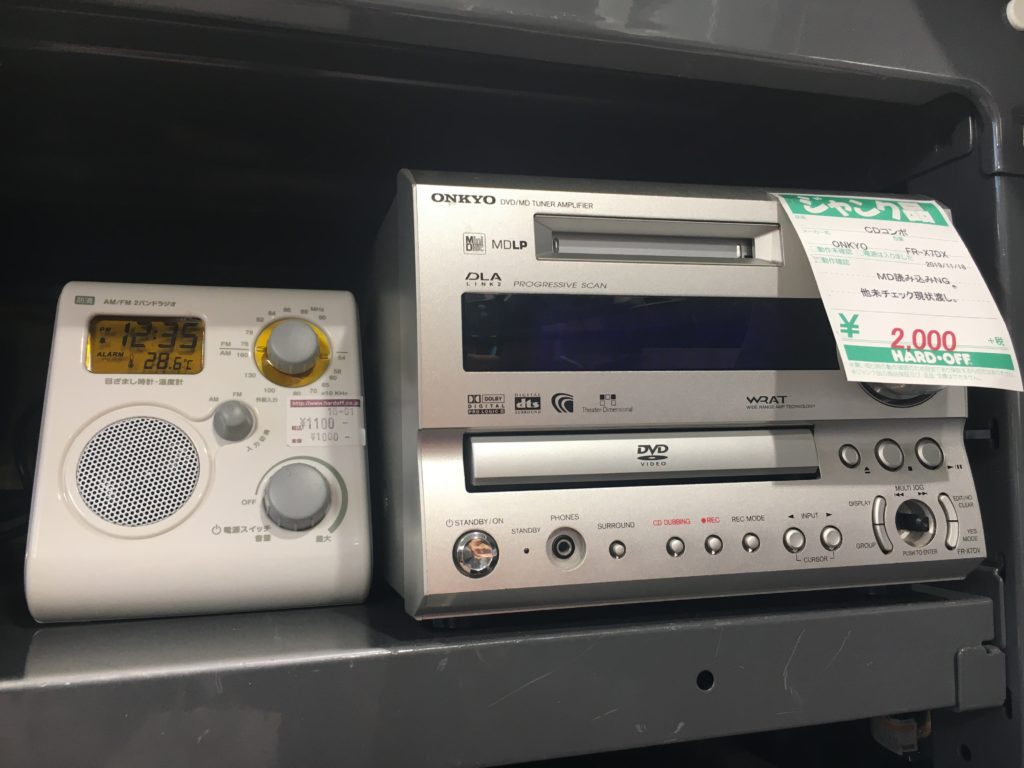 Junk isn't a term used by Hard Off recycle store only. When I lived in Nakano, I had an electronics store at Nakano Broadway selling "junk" PCs. Junk doesn't mean it's trash. Many of these devices look fine from the outside, but they are untested or not working for one reason or another. So they are sold without warranty and at a great discount. They may be used for parts or repaired if you are savvy enough.
At Hard Off, junk goods carry the green "ジャンク品" label, while second-hand (working) items are labeled "リユース品".
Most of the junk items were electronics, including a combined MiniDisc/DVD system by Onkyo and dozens of VHS and DVD players, HDD recorder, plenty of PlayStation 2 and Wii systems. They also had a couple of acoustic guitars at the Shimokitazawa branch of Hard Off.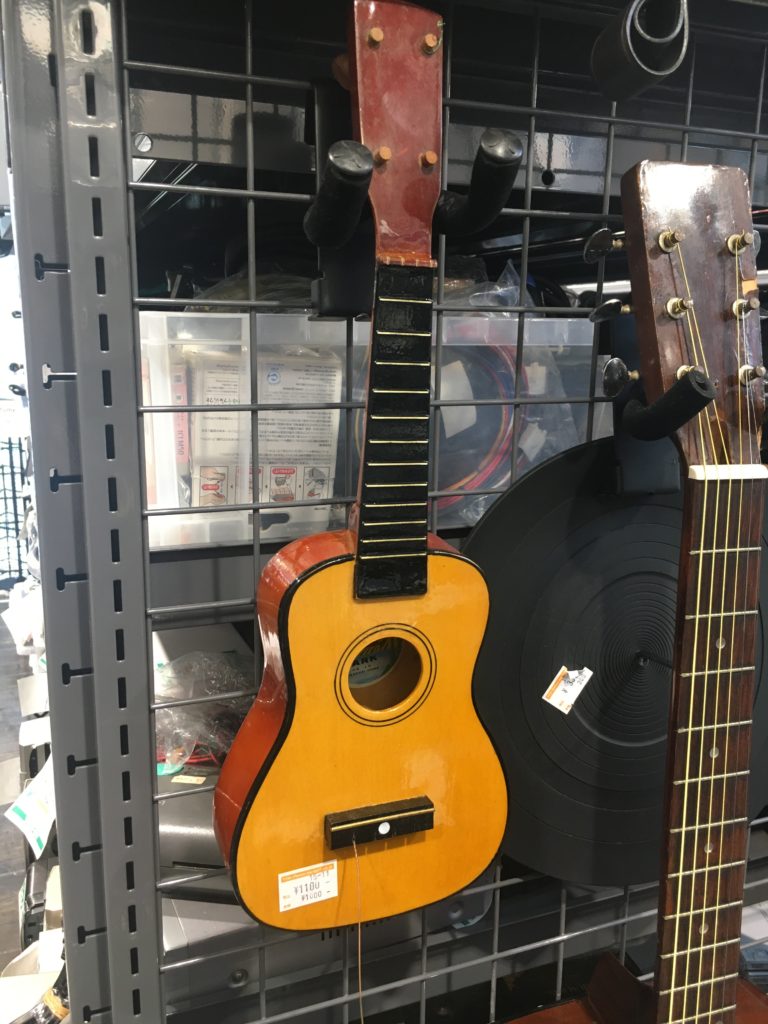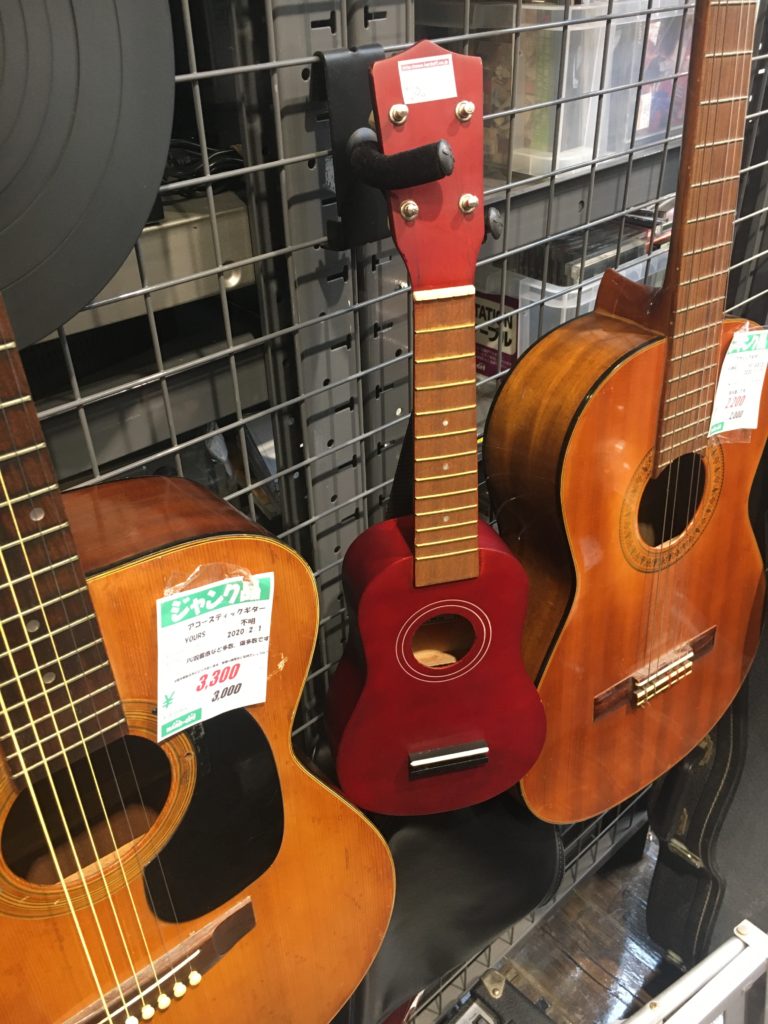 My favourite item though was a massive D-VHS recorder by Victor. D-VHS is almost unheard of in Europe, where only a couple of recorders were marketed. These devices record video digitally in the MPEG-2-TS format on D-VHS tapes. Able to store high-definition content, D-VHS was far more advanced than the old VHS tapes. Unfortunately, D-VHS became just another example on how to guarantee market failure by confusing customers and pricing your product too high.
Here's an example how a D-VHS recorder was shown back at CeBIT 2005: It's a Toshiba HM-DH5U with S-VHS and D-Theater (pre-recorded D-VHS tapes) playback. At the same trade show, HD-DVD and Blu-ray were shown. The Toshiba device never came out in Europe.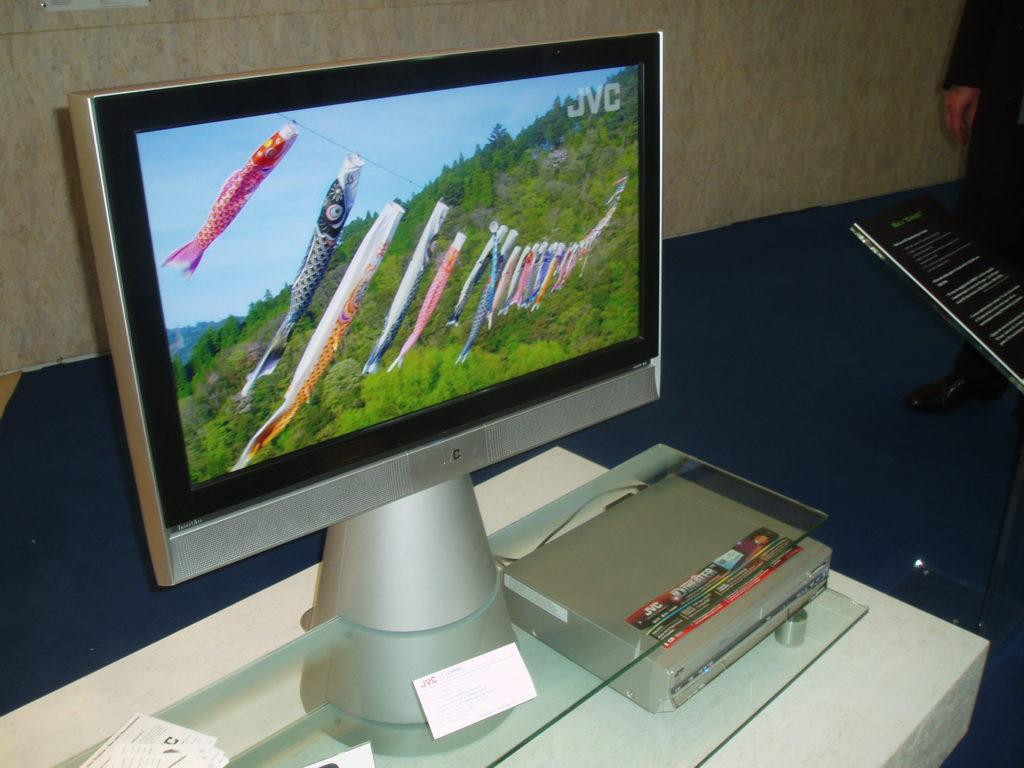 Games
This Hard Off also sells games. As expected, there's plenty for the PlayStation 1/2 and Wii, including lots of used Wii consoles at low prices. All second-hand items (at least hardware) feature a description of the flaws (minor scratches, stains) and the warranty period (保証期間).
There were a couple of items that piqued my interest. One was an LCD game by Tomy from their Digipro 3000 series (The Shaolin Temple) and the other were two systems by Casio. Casio tried to enter the gaming and computer market and failed miserably. The PG-100 was an LCD game released in 1983. It only has one control button ("Lever") and plays a game of Pachinko. Playing a game of chance on a system where you can't win anything is pointless. Plus, the bright colours, the tactile feel of the steel balls and the loud sound – everything's missing on the PG-100.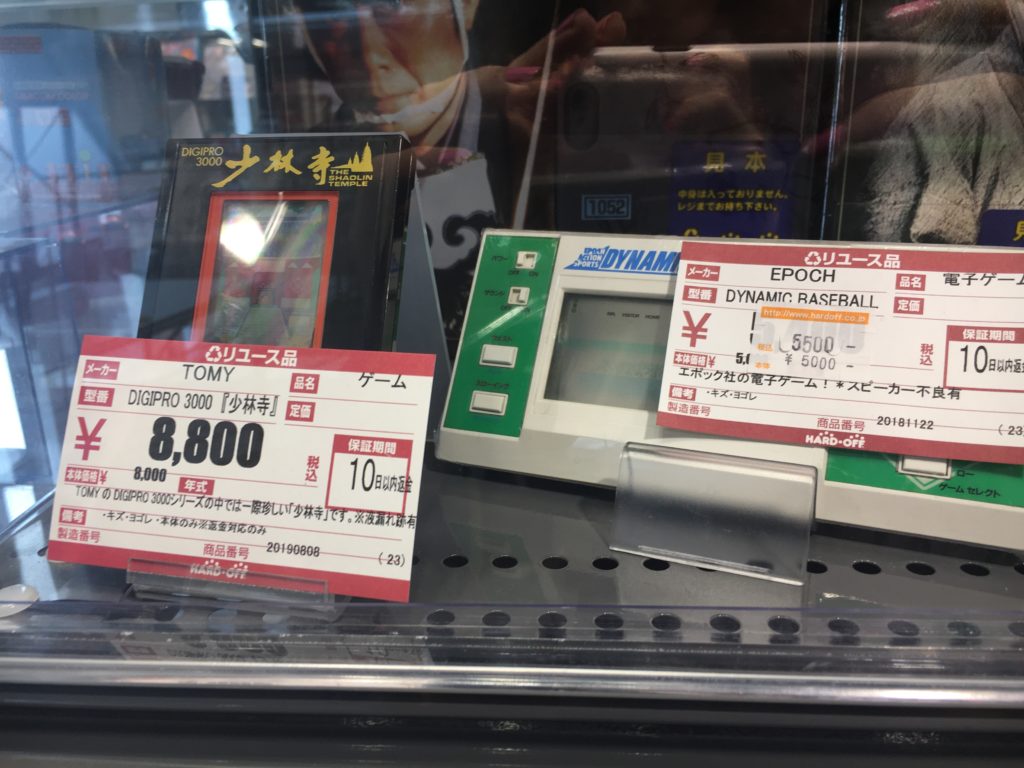 More interesting is the Casio JD-370, better known as the Casio Super Picky Talk. The Super Picky Talk is a personal digital assistant tailored to children. You've got a notepad, address book, drawing program and some games built-in. Everything's presented by cute animals. Optional accessories include a modem and a printer.
Another shelf was dedicated to controllers. The "Family Trainer" by Bandai for the Wii wasn't Japan-exclusive. Bandai also sold a Family Trainer (aka Power Pad/Family Fun Fitness) for the old NES. This seems to me more plastic junk for the Wii, a system that already had motion controls to train your family.
Off Tourism
I only stopped by this Hard Off recycle store because I was going to meet a friend at Shimokitazawa. There's much more to discover when you go to other shops and venture outside central Tokyo. This particular branch closed on March 14, but there are plenty of branches in Tokyo and other parts of Japan.
Hard Off recycle store