The Ghibli Museum has long been on my list of places I wanted to visit and a few rainy days seemed to be the perfect opportunity for a visit. I'm a big fan of the Ghibli movies and have seen the recently released Arrietty as well. Tickets for the museum are sold through convenience stores. I bought one for the earliest available date and time slot. There are three time slots and I bought my ticket for Wednesday on Sunday.
The way to the museum is signed out both in Japanese and in English and if you go on a sunny day, nearby Inokashira Park and the Inokashira Zoo are worth a visit as well.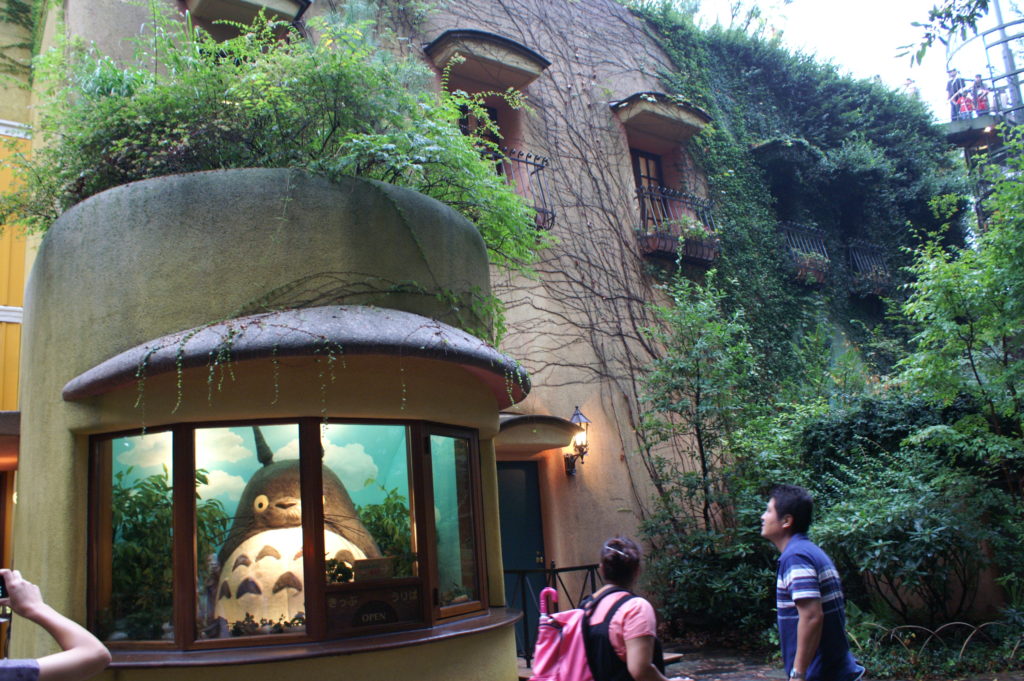 The museum contains a history of both the Ghibli movies and the previous works of Hayao Miyazaki. There are lots of drawings made for the film and explanation of animation techniques. Children can play in the cat bus. The Saturn Theater inside the museum was showing Hoshi wo Katta Hi, a story about a boy harvesting a planet. There is a cafe and a shop where I bought some film slides and the cat from Arrietty.
Inside, photographing is not permitted, so photos usually show the giant robot from Laputa.