Expo 1970 was held in Osaka. At that time, Japan's economic growth skyrocketed. That was twenty years before the "bubble" burst. The expo held the record of the most visited one until the Shanghai World Expo in 2010. Most of the pavilions have been removed of course, leaving only a park with the famous statue Tower of the Sun, a time capsule and a museum in the Expo Commemoration Park.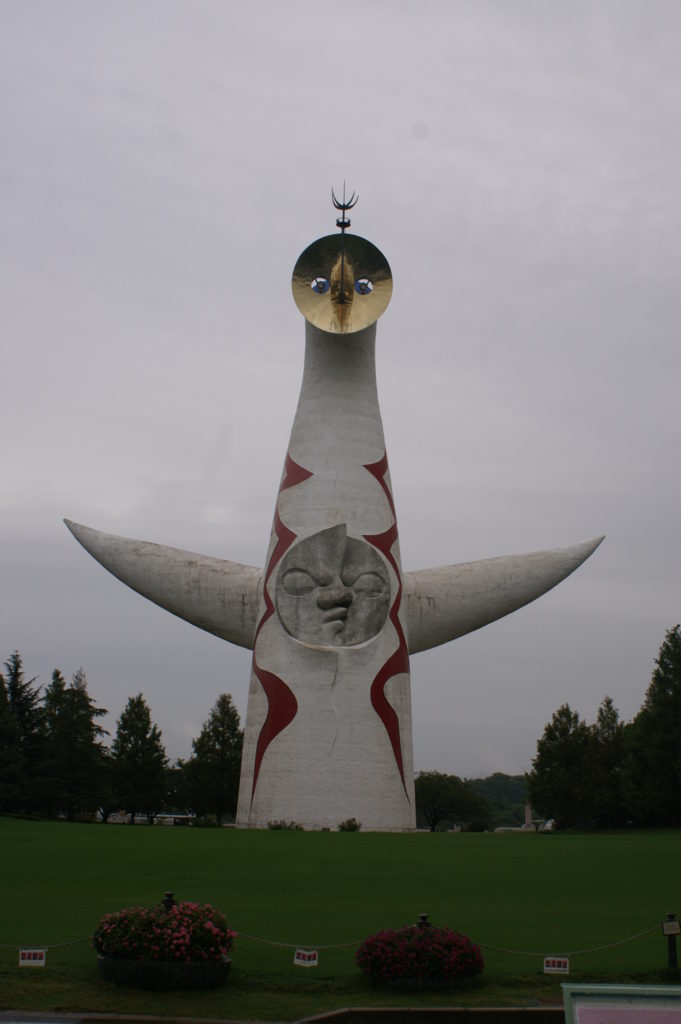 Back then the Expo was still relevant and various future technologies such as networking and maglevs were shown. There is a playground in the park and other attractions making it a nice weekend getaway during Summer. It's not so exciting in September and during rainy season:
Interestingly, the Expoland, an amusement zone near the commemoration park, is still standing. It has been closed since December 2007 after a fatal accident in May.