Hachioji – Trick Art Museum
Hachioji is a town in Tokyo prefecture  and was my destination for today's trip. After getting out at Takao station (which was a poor choice since I had to walk quite a bit to the mountain) I followed the street and then read some signs about a "Trick Art Museum". Fine, I thought, because I had been to a museum of optical illusions before in Frankfurt, so I wanted to see the Japanese one. It turned out that the museum was not very far away from one of the hiking routes for Mount Takao.
When I went to the counter they switched to oh-theres-a-foreigner mode. The entrance is quite expensive and one of the museum employees introduced the first optical illusions to me. They had prepared a booklet with lots of English sentences inside so that non-Japanese speaking people don't make them speechless – unless you're mean and start asking questions, that is 😉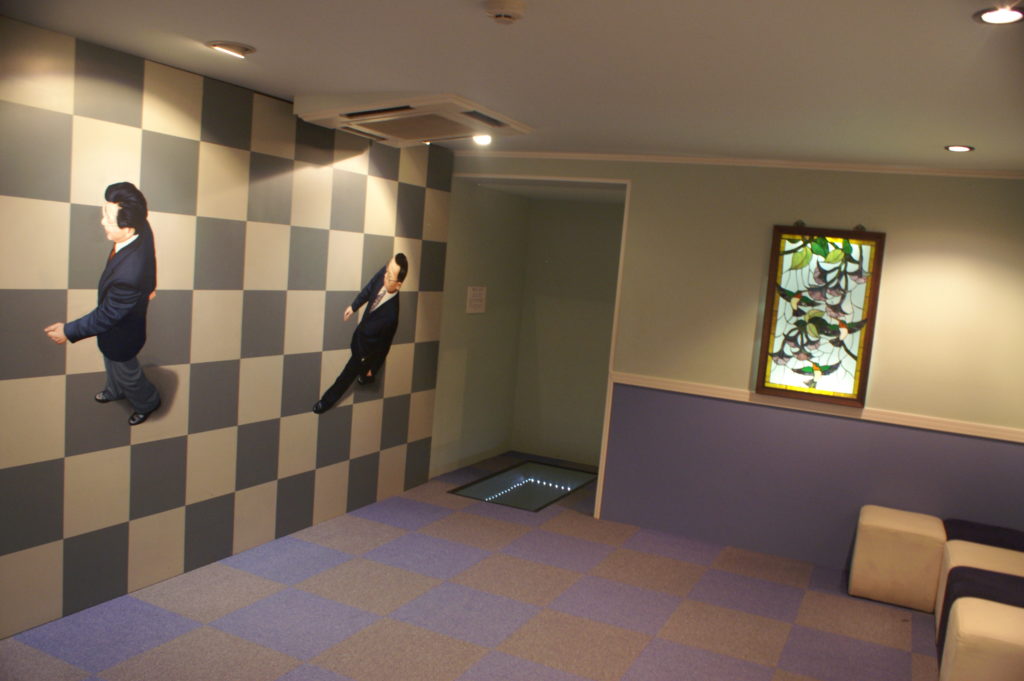 Most of the museum uses an Egyptian theme and almost all exhibits are paintings. The best spot to make a photo was usually marked on the floor so I guess it's a lot of fun for families. Special "glasses" for enhanced effects were provided but I think the museum in Frankfurt was better, more interactive.