What is in my neighbourhood? Well, pretty much anything. There are two supermarkets in short walk distance and several smaller stores. Today I took a few pictures and the sky was a beautiful purple/pink. As I walked past the Peacock supermarket, I reached a park where lots of stray cats were very surprised to see a visitor at such a late time…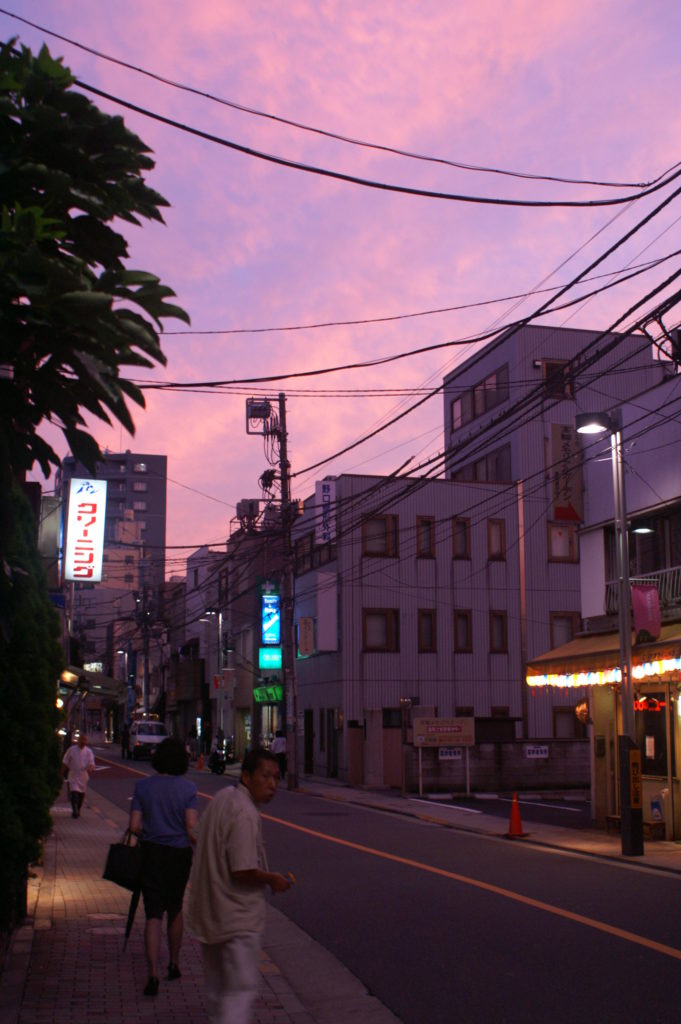 Some smaller shops, a super market is also not far away.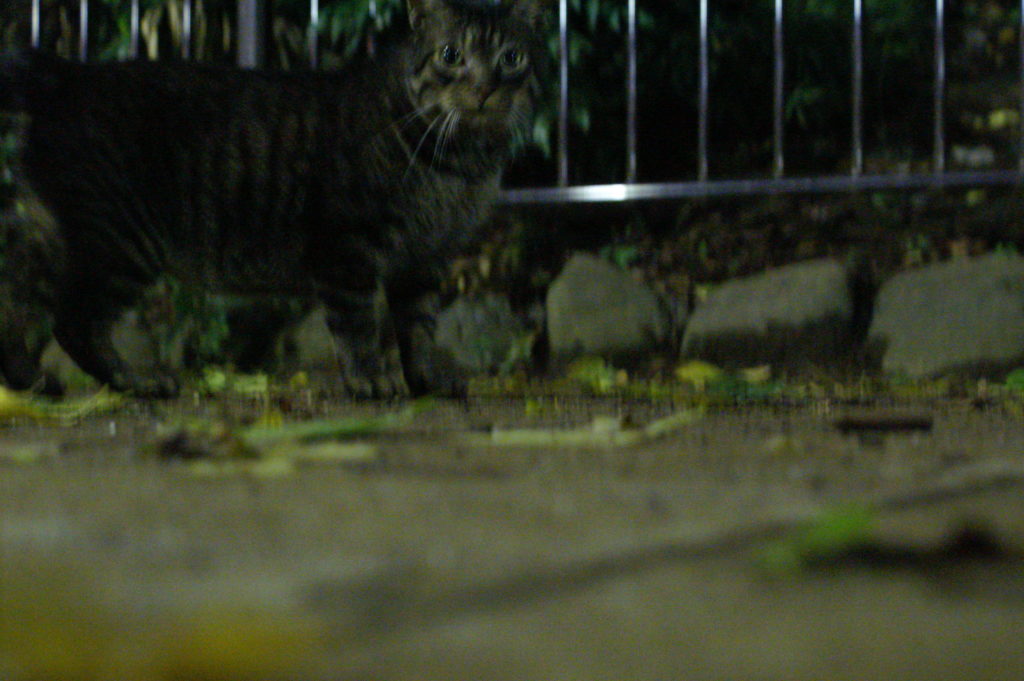 Gotcha! Those cats were hard to photograph.