This is one of the big three festivals in the northern Tohoku region, the other two being the Aomori Nebuta Matsuri and the Akita Kanto Matsuri. They are all held around the same time (early August) too, so you can enjoy all three by taking a three-day holiday. Large and small floats (neputa) are carried and pulled through the streets of Hirosaki.
The neputa are mostly fan-shaped with themes ranging from mythology, beautiful women and history. You can see the floats in daylight, but it's the evening when they look the best as they are illuminated from within.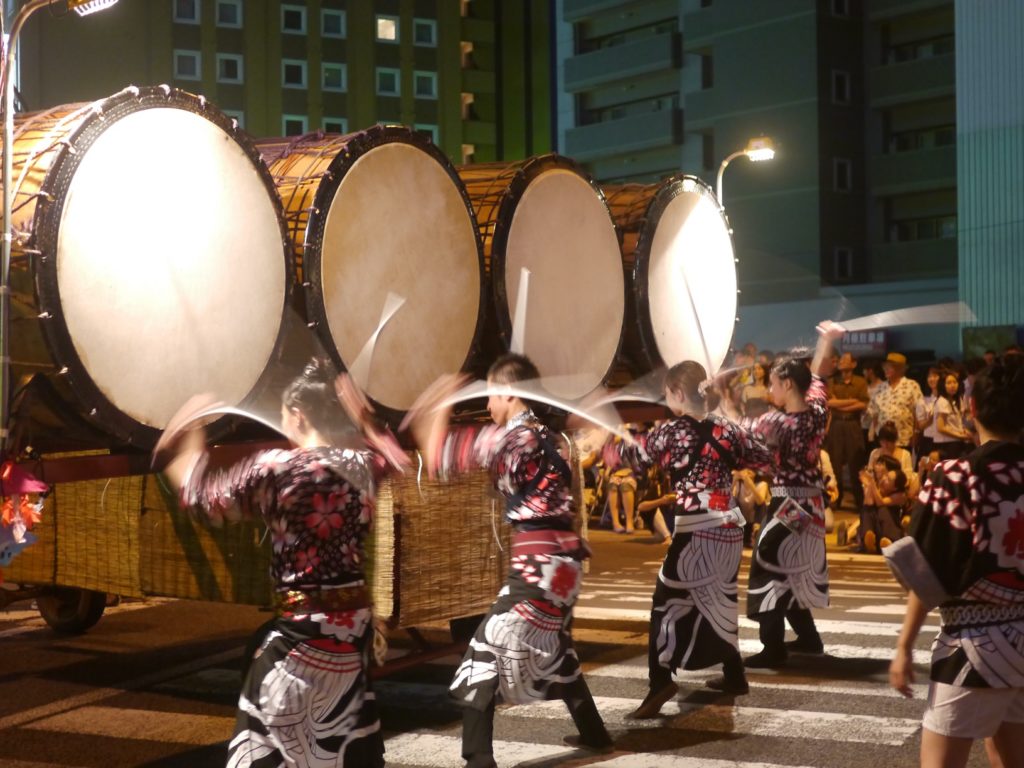 Just like at any other large festival, Japanese people reserve their spot hours in advance. If you don't mind standing, you'll have no problem finding a good spot to take some nice photos. The floats pass Hirosaki Station and the noise of the festival can be heard from the distance.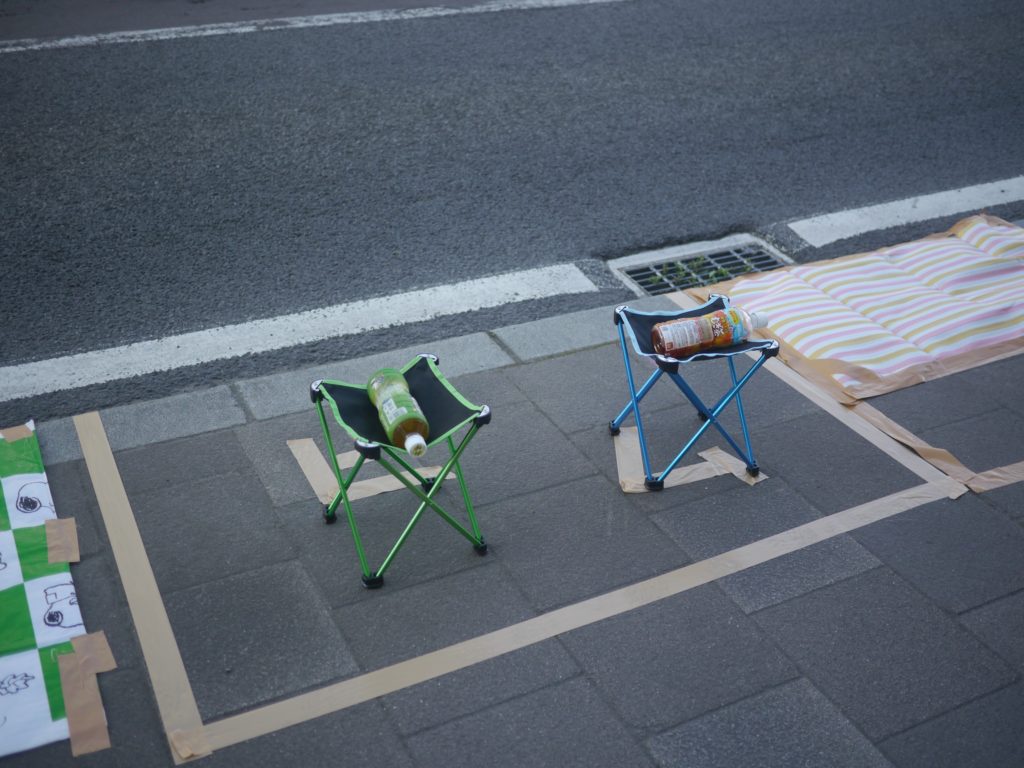 Reserved spot, secured by green tea.
Floats during daytime.
The Aomori Nebuta Matsuri and the Hirosaki Neputa Matsuri are Summer festivals. Summer in Japan can get really hot with temperature reaching 35+ degrees Celsius. For those who can't stand the heat or decide to visit Hirosaki outside the Nebuta Matsuri, there is a museum dedicated to the festival and the culture of Hirosaki city.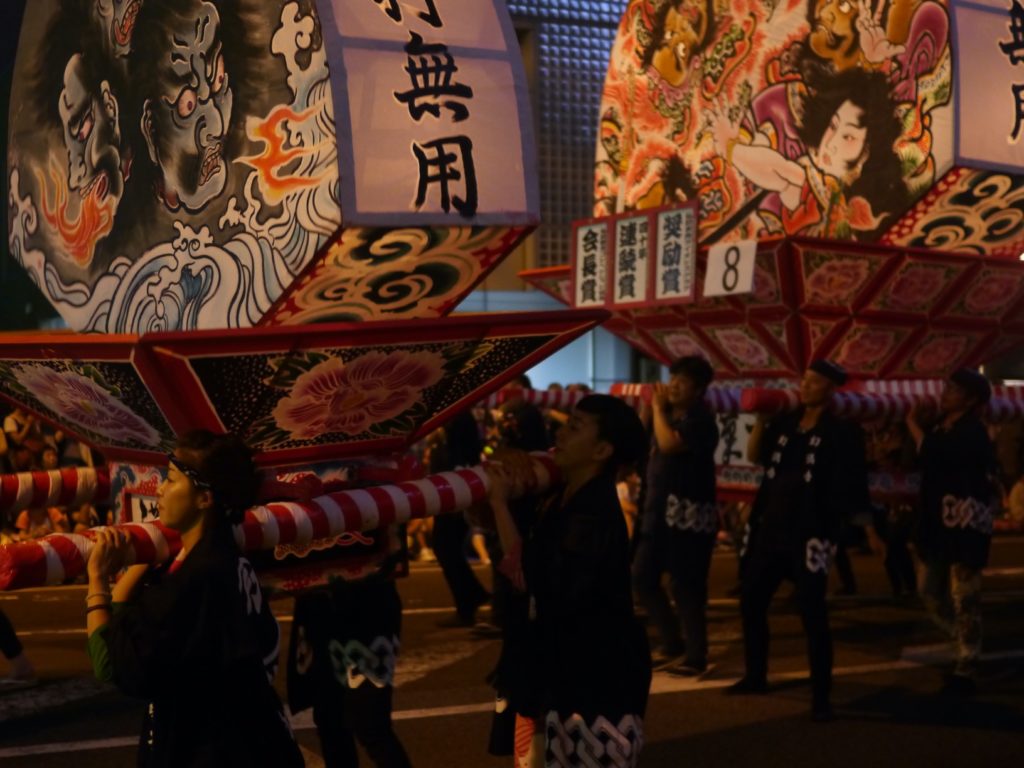 Where to stay: Northern Tohoku isn't a tourist hotspot like Tokyo. Finding an affordable hotel or hostel can be hard, especially during the festival time. When I first visited the festivals three years ago, I slept at a big Internet café. This time however, I chose Airbnb. My host family was very kind and knowledgeable and they drove me to the house and back. I booked just two weeks before the festival so it's a good choice for those who spontaneously decide to visit the festival.
How to get there: Take a Shinkansen from Tokyo to Shin-Aomori and then change to a local train bound for Hirosaki. If you decide to visit the museum (Neputa Mura), take the Loop Bus from Hirosaki Station to Bunka Center-mae. From there, the museum is just a short walk away. The museum is located next to Hirosaki Park (with a small castle) and the Samurai District, two of Hirosaki's attractions.