I started my day trip to Ibaraki Prefecture with a visit to the Hitachi Seaside Park. Depending on the season, this park has huge and beautiful flower fields. Summer is the season for sun flowers and the park is not the only place celebrating a "Himawari Matsuri". The closest train station to the park is Katsuta on the JR Joban line.
I wouldn't recommend walking there though, as it's a dull 30 minute walk from the station. Take the bus instead, or better, use a car.
Seaside Park is a big park near the coast and is probably one of the more bicycle-friendly ones with its special bicycle lanes. An amusement park, BBQ space and BMX course are part of it. All signs are in Japanese only.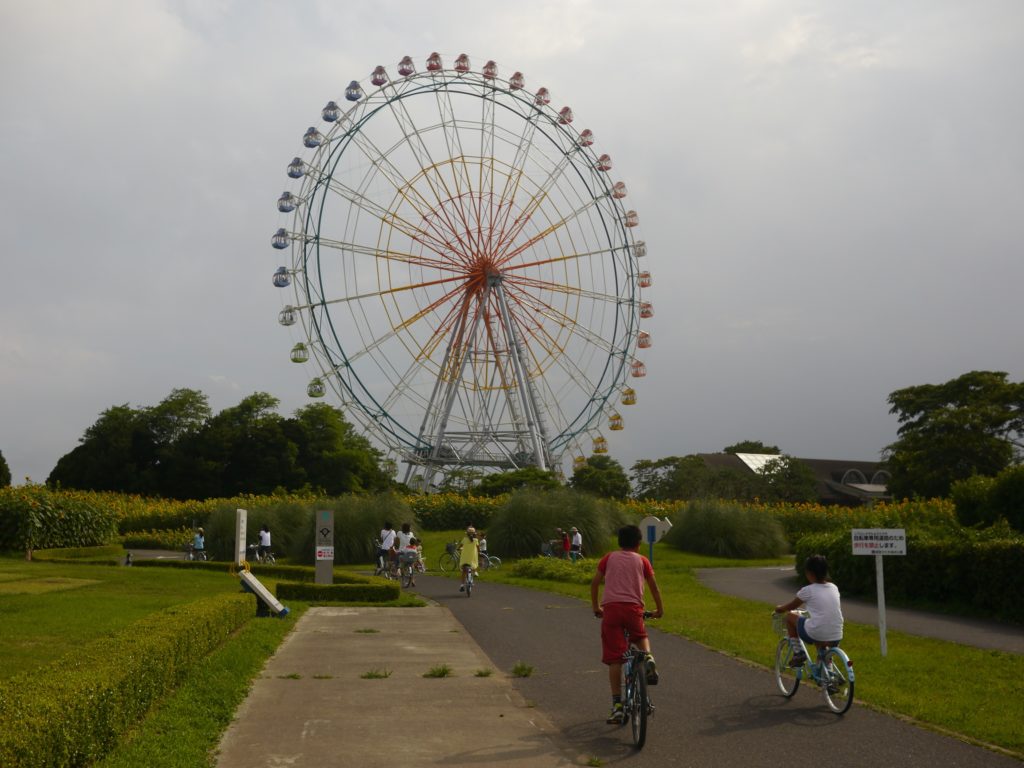 The sun flowers were near the amusement park. Lots of flowers and most looked fine although the season is almost over. There were other flowers in bloom as well.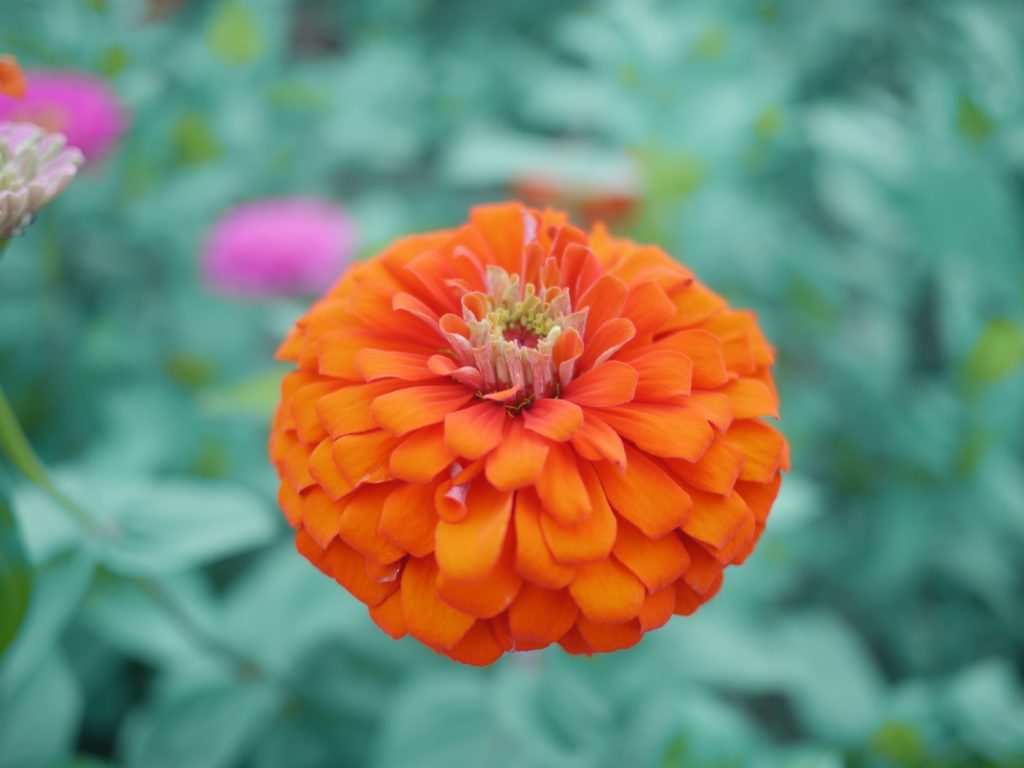 and a flower field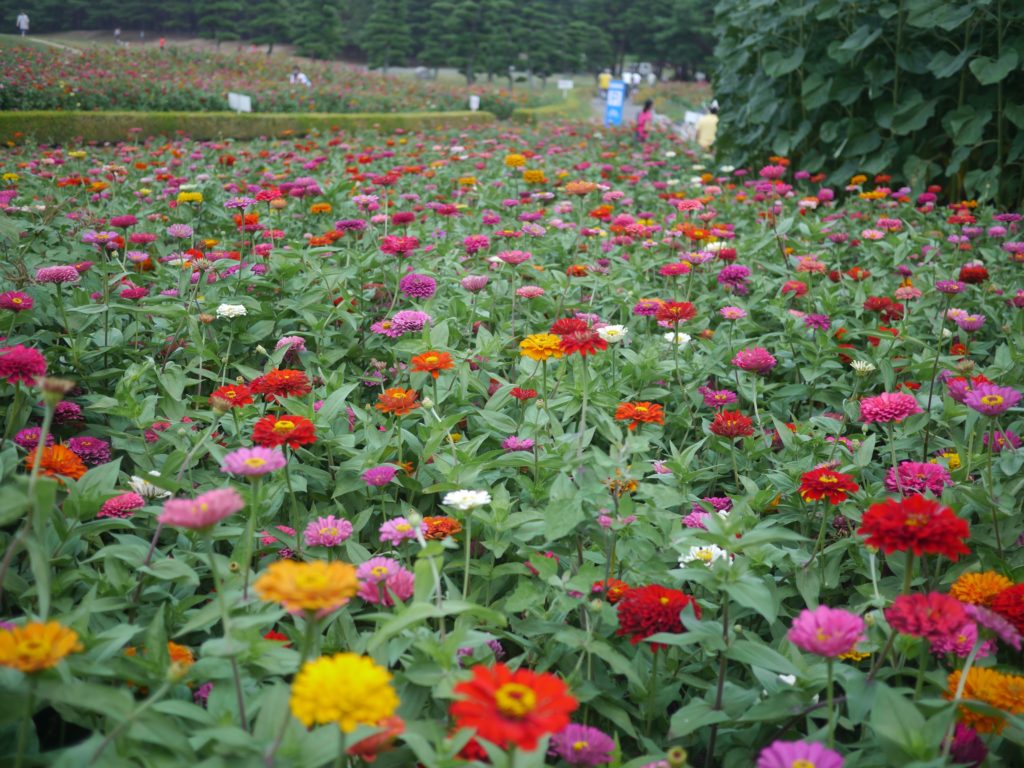 Tamago Park (egg park): some egg-shaped, dirty objects in a forest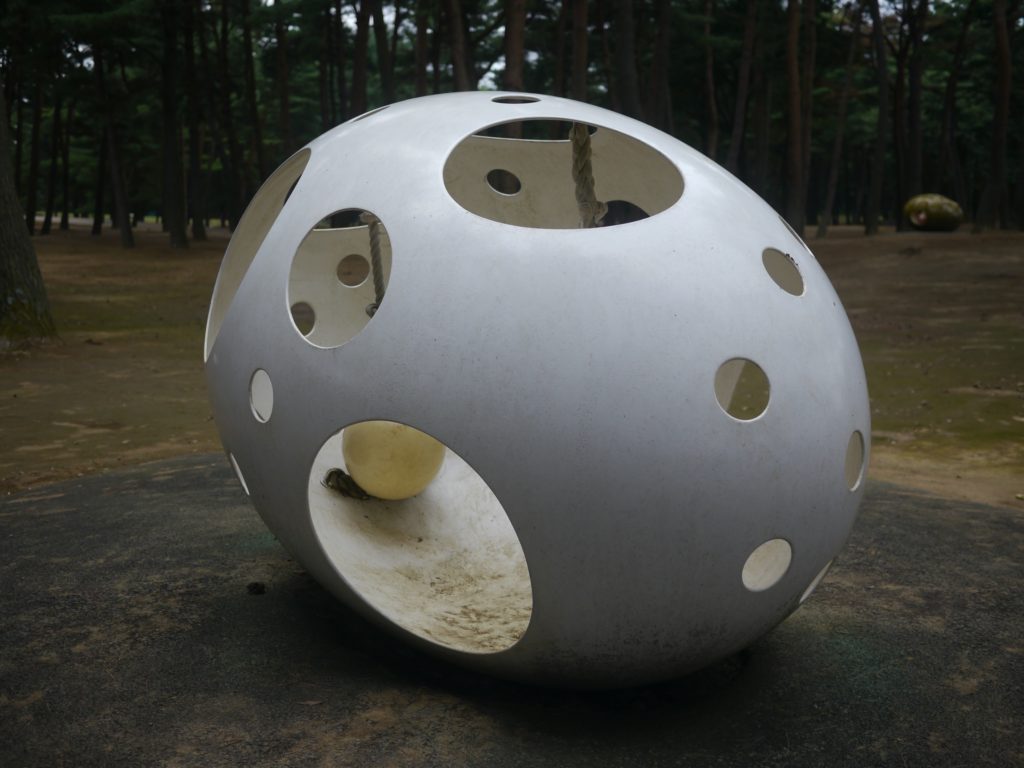 Admission for the park is 400 Yen for adults and 80 Yen for children. The park is open from 9:30 to 17:00 and is closed on Mondays, or on Tuesday if Monday is a national holiday. There is lots of parking space at the park.