Lüneburg is an easy day trip from Hamburg. Just like Hamburg, Lüneburg was a member of the powerful Hanse economic alliance. It was first mentioned in documents in the year 956 and was most successful from mid-15th century to around 1600. Lüneburg had a monopoly in northern Germany on salt for a long time and therefore quickly became a member of the Hanse. The importance of salt for the city is commemorated in the German Salt Museum in Lüneburg. The city was weakened by wars and the decline of the Hanse.
During World War II, Lüneburg was not heavily damaged. The city experiences a minor revival since the 90's as the population is actually growing instead of declining. Since 2004, Lüneburg is part of the HVV (Hamburger Verkehrsverbund). Various companies operating trains, buses and ferries are part of the transport association. For the customer it means that one ticket can be used for transfers between the different transportation system. By being part of the HVV, you can buy a ticket at any ticket machine in Hamburg and take the regional train to Lüneburg (ca. 30 minutes). Any subway maps in Hamburg will show all train stations which are part of the HVV.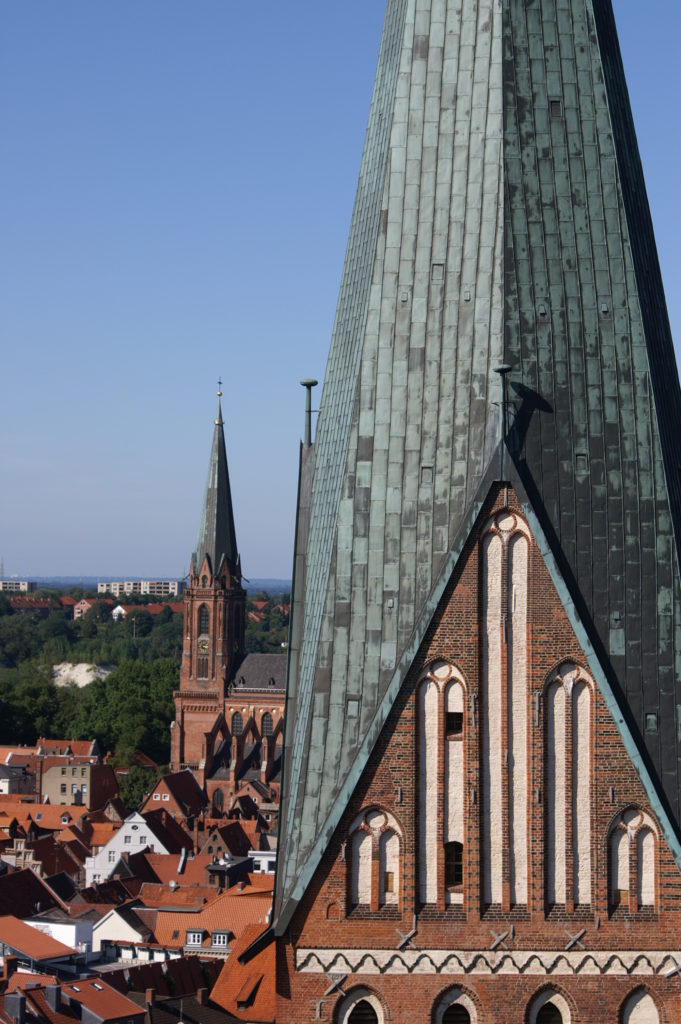 Today's Lüneburg is full of green space and has a compact central city, we went to the Water Tower (Wasserturm) to get a 360 degree over the city. 56 meter is enough to get a look over most buildings with only the churches rivalling the water tower's height. The tower is open daily from 10am to 6pm.
The central part of Lüneburg's Old Town features these distinctive buildings. It's like an open air museum in itself. Lüneburg has a few regular museums like the German Salt Museum. The Old Town is of course the destination for all tourists. Most tourists arrive from nearby Hamburg obviously.