Hello Kitty's Kawaii Paradise at Odaiba, Tokyo
In my post about the Hello Kitty cafe in Seoul I wrote that in Hello Kitty's home country, there is no Kitty cafe. There is however the Kawaii Paradise at Venus Fort in Odaiba, an artificial island in Tokyo. Venus Fort is a shopping mall/outlet with dozens of stores on three floors and a Venice theme, artificial sunsets included. Although the name suggests that it caters only to women, there are shops for both genders. I haven't been to all the floors of Venus Fort (the venice theme is not in every part of the mall) though, but aren't all shopping malls geared for women? 😉
Hello Kitty's Kawaii Paradise is located on the first floor (ground floor), the "family floor". It's next to a spacious arcade and there is no entrance fee – in fact, this place feels more like a pink-laced extension of the arcade. There are ufo catcher machines with Sanrio characters inside and purikura machines to make tiny decorated photos.
You can have some body paint for 300 yen (ribbon, small) or 500 yen (everything else), get some sweets out of a machine shaped like Hello Kitty or ride on the cat if you are a little girl or boy.
The cafe is small and has Kitty-shaped pancakes. That's no competition for the Hello Kitty Cafe. I was also surprised that their gift shop wasn't bigger.
Conclusion: Don't come to Venus Fort only for Hello Kitty's Kawaii Paradise, go to the Sanrio theme park instead. Except for the room with the christmas tree and a Greek Hello Kitty, I was unimpressed. The Kawaii Paradise is pink but not kawaii (cute) enough.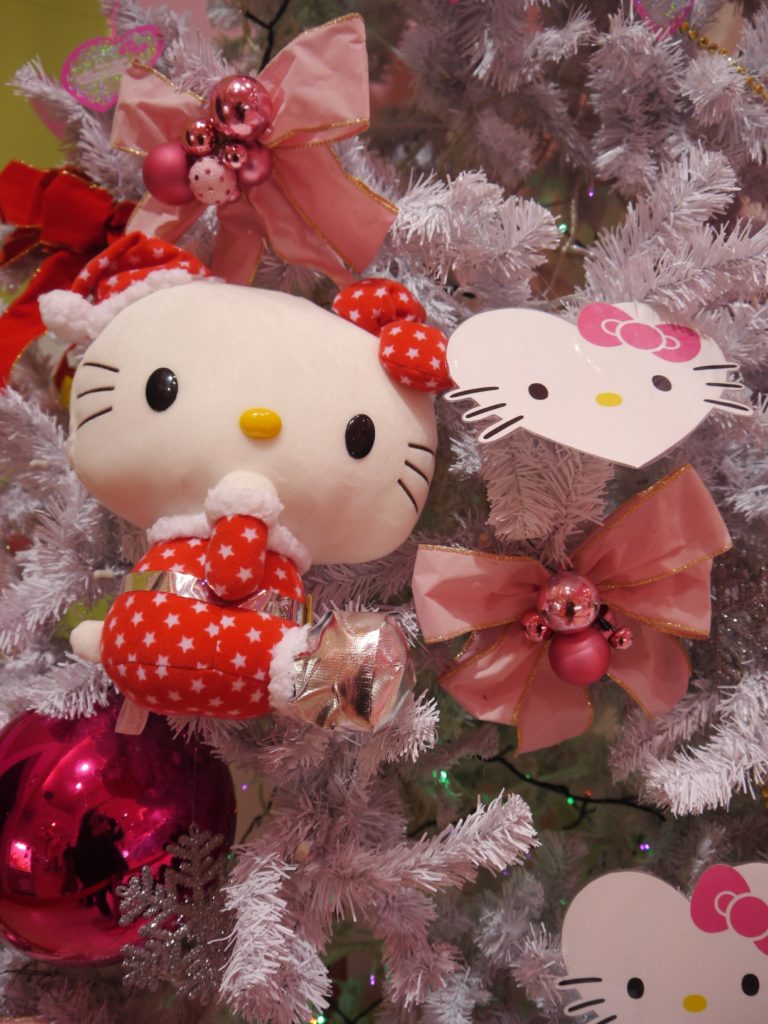 How to get there: Get off at Tokyo Teleport station on the Rinkai Line or Aomi Station on the Yurikamome Line.