Staying at an Internet Cafe in Japan
What you need to know about staying at an Internet cafe (net cafe) in Japan and why these places are still popular today in a public Wi-Fi age.
In Tokyo, I've never felt the need to stay at a net cafe before. My place had good internet and I always made sure to catch that last train of the day. But one August, I wanted to experience three of the biggest festivals in the Tohoku region: Akita Kantō, Aomori Nebuta Matsuri and Hirosaki Neputa Matsuri. All three are held around the same time, so it's possible to experience all three. The main parades start in the evening, so I needed a place to stay for two nights.
At that time, Airbnb and similar services weren't that popular in Japan and the number of hotels isn't comparable with Tokyo. So I went without booking an accommodation. A highway bus would drive me to the region, for the return trip I bought an overnight ticket.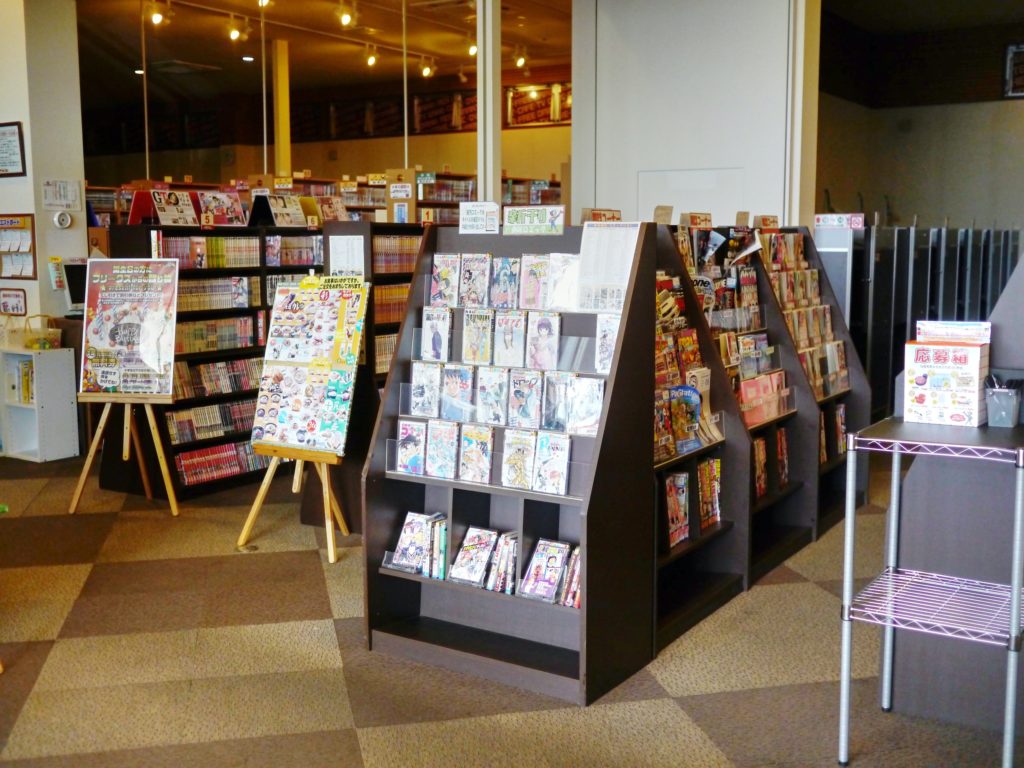 Checking in at the Internet Cafe
After visiting the Hirosaki Neputa Museum, the castle, other historic building and the parade, it was time to find a place to stay. Not taking any chances at night, I hailed a taxi which would take me to the Super Freaks Amusement Cafe.
Cafe might not be the best word, Super Freaks is an entertainment complex that offers far more than internet. But this is true for the much smaller cafes in Tokyo as well. Among the available services were karaoke, free drinks, darts, cafe, manga and DVD. Not all services are included in the price.
Speaking of prices, there are plenty of packages to choose from, depending on the day of the week and length of stay. I bought the night package (nine hours) which comes with a discount compared to the regular nine hour package. But first I had to register as a member (no monthly fee). This too is not uncommon for net cafes.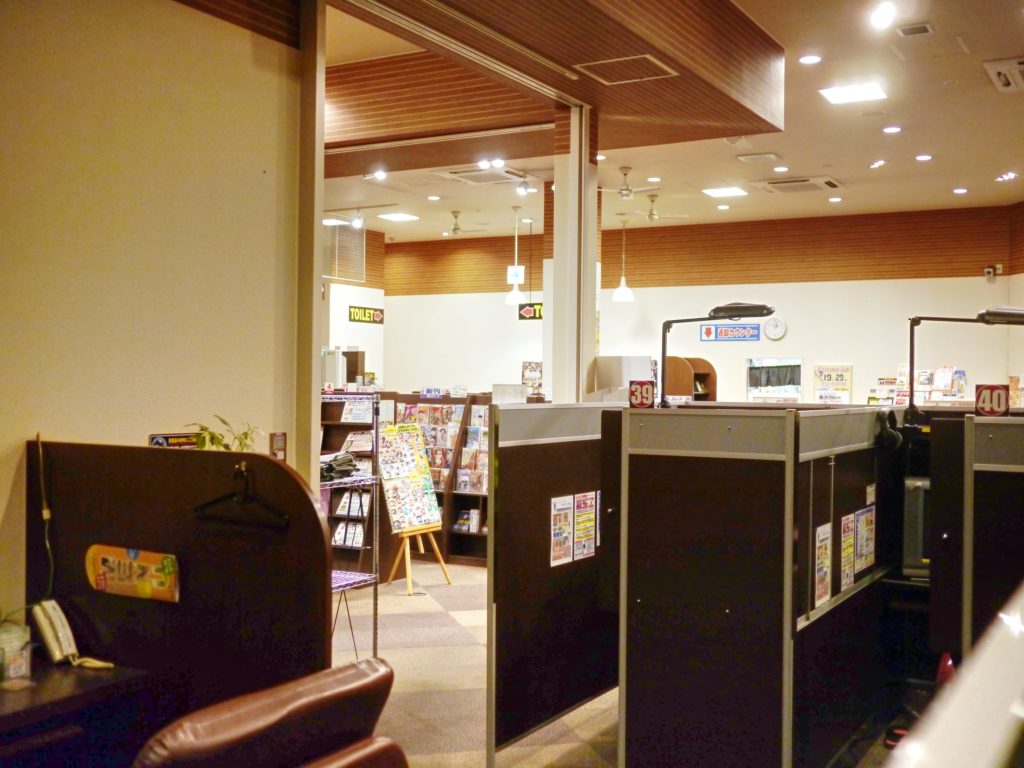 Living in a box
I had a place in a box with a small door, a PC and a comfy chair. Drinks and ice cream were included in the price as well as magazines. If I was more into manga, I could've spent hours going through all the manga series. The floor had also an open cafe area where four persons could sit down.
The equipment varies between each internet cafe of course. Some have a mattress where you can lay down, others offer deluxe rooms with more comfort. This development is not surprising especially as having internet became less and less of a selling point. Some internet cafes blur the lines between net cafe, capsule hotel and regular hotel with private rooms (with keys), washing machines, showers and mail boxes. They are a valid choice for short-term and emergency stays (missed the train).
A darker side
For some Japanese, the net cafe has become their home – and it's not because of the manga selection. With affordable housing being scarce in Tokyo, some Japanese have no other choice than to become long-term residents of a net cafe. These are the homeless people that you'd never identify as being homeless.
This class of homeless people even have their own Wikipedia entry: Net cafe refugee. Most of them work in low income and precarious jobs. The net cafe industry adjusts their offerings to these types of customers.
But their situation has become even more precarious during the Covid-19 pandemic. Not only do they suffer from the economic fallout, cafes were also forced to close in a measure to stop the spread of the virus, turning the virtual homeless into actual homeless people.
For me, staying two nights at a net cafe was a fun diversion and I had a home to get back to after seeing the festivals. I recently found out that the Super Freaks Amusement Cafe in Hirosaki closed for good on December 20, 2020.