As I wrote earlier, I did choose Saarbrucken only for its close proximity to the border. There are special roundtrip tickets for Strasbourg and Luxembourg. For today, I decided to go to Strasbourg first.
The central station is an interesting one and I've never seen one like it. While the building itself looks quite traditional, they have built a glass dome over most of the station . The are between the station building and the entrance/exit of the glass dome is used as a waiting hall. There are also no less than three different ticket machines. One other thing I found quite interesting was that the station is surrounded by hotels – I guess they are of the more expensive variety.
Anyway, first item on my places-to-visit list was "La Petit France" a tourist trap village within the city featuring lots of old-style buildings. Most of them house either a restaurant or a souvenir shop. Strasbourg's past is easily visible on the name of the buildings as well as the street names. Most streets have two names, one in French and one in German language.
Next was the Strasbourg Cathedral, a beautiful church in the central city.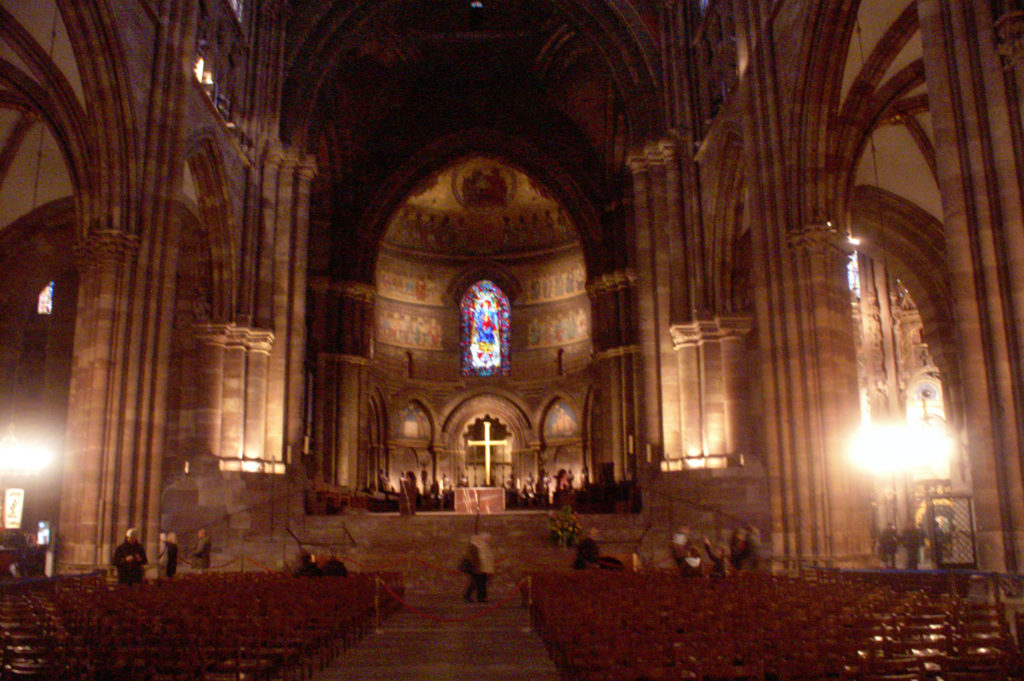 This is also the place where you can find most restaurants and souvenir stores. Entrance to the Cathedral is free, but they have found a different way to at least get a few Euro from tourists. There was a sculpture and an astronomical clock – but the light was only switched on for a short time, if you put in twenty cents. Needless to say that most people waited until someone donated twenty cents and then photographed like crazy.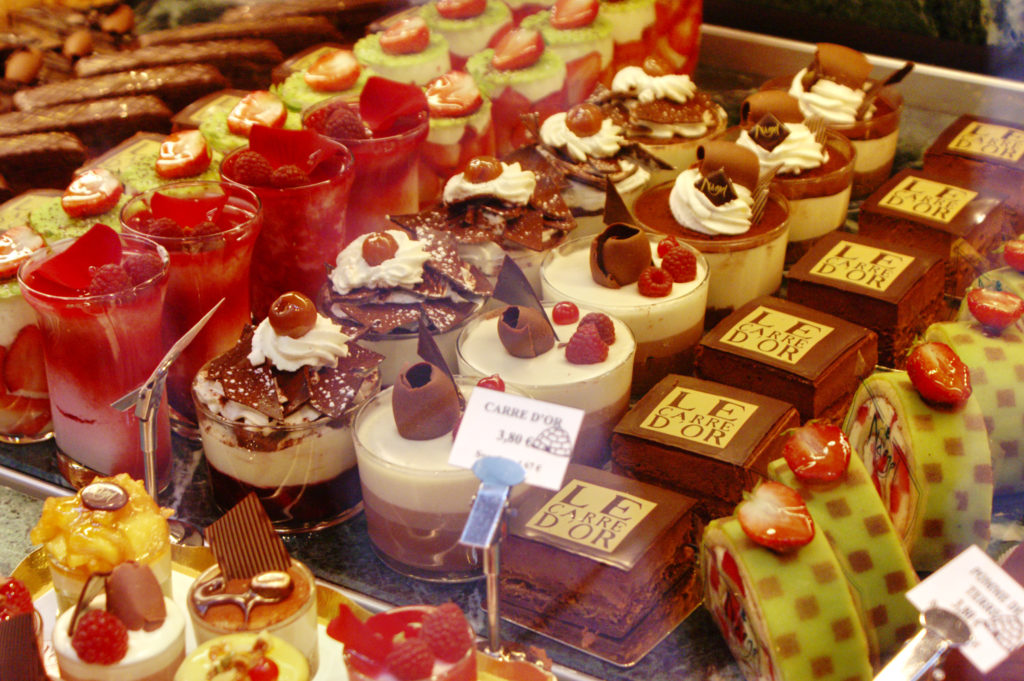 I have to confess that I'm probably one of the few people who never had a cup of coffee at Starbucks. I always choose the hot chocolate so that's why I was so excited about Amorino, a cafe near the Cathedral offering a great variety of chocolates. You could choose between white and brown chocolate and then between over 20 flavours! Yummy!
If you have a sweet tooth, there are plenty of treats in Strasbourg.