Tokyo Designer's Week: Upcycle this!
A classmate of mine told me about the Tokyo Designer's Week (TDW) which is held at some main locations and various galleries. I only had time to visit one location and the first thing I did after entering was to grab one of these free plastic bags where you can carry all the papers etc. .
Unlike Design Festa, the exhibition was separated into various big tents. The whole thing also seemed to have a more professional feeling, with many people coming to look not to buy. In the big hall, photographing was prohibited, possible because they fear cheap copies (as if that could stop them…).
More interesting, because somewhat more "daring" were the exhibits by art students. Some of them were shown in an open-air space, others in small containers. Some were also interactive. All of the pics on this page are from the student exhibitions.
I particularly liked the one where they built chairs and sofas out of balls, PET bottles or old clothes. This is pure creativity without the boundary of a commercial product. For those with the skill to build stuff, it must be very inspiring!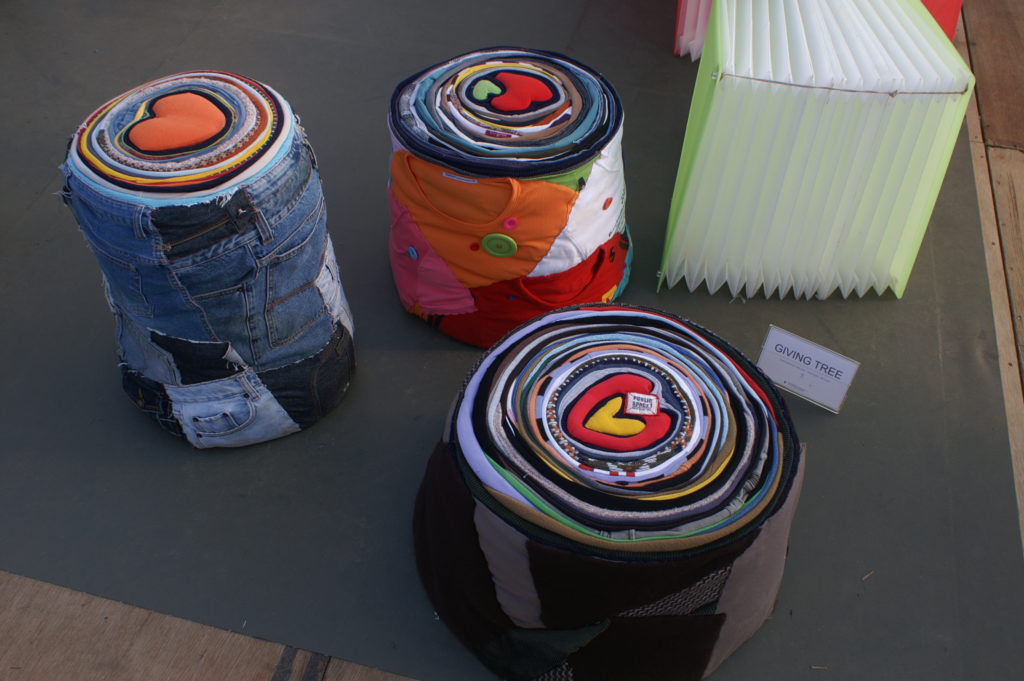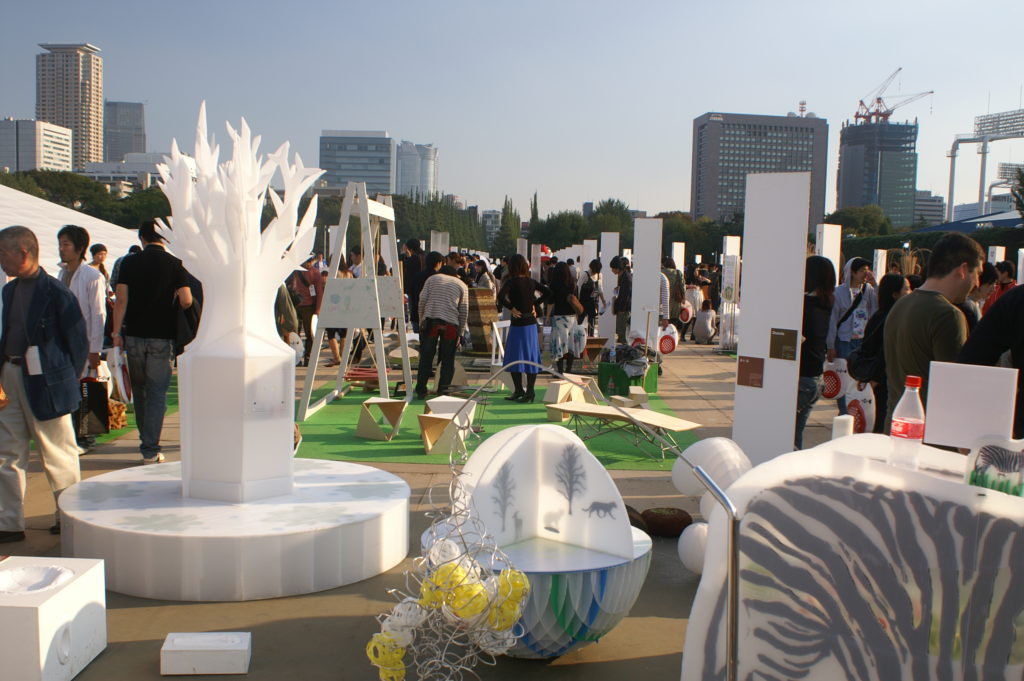 Tokyo Designer's Week (later renamed Tokyo Design Week) was held from 2005 to 2016. In 2016, a timber exhibit caught fire, killing a five year old and injuring two adults. The 2017 edition was subsequently cancelled. With the future of the festival uncertain, the Designart festival was initiated. As of 2021, it's unlikely that Tokyo Design Week will return.