Event listings tend to focus on the more traditional Japanese events, like shrine festivals. But there are lots of interesting international ones too, like the Highland Games.
I never knew that so many Scottish people were living in the Tokyo metropolitan area but there are apparently enough for the Highland Games which feature traditional games, dances and lots of beer. Besides expats there were also lots of Japanese in skirts, mostly participating in the dance competition. Of course they played the pipe too. Children can take part in various games as well.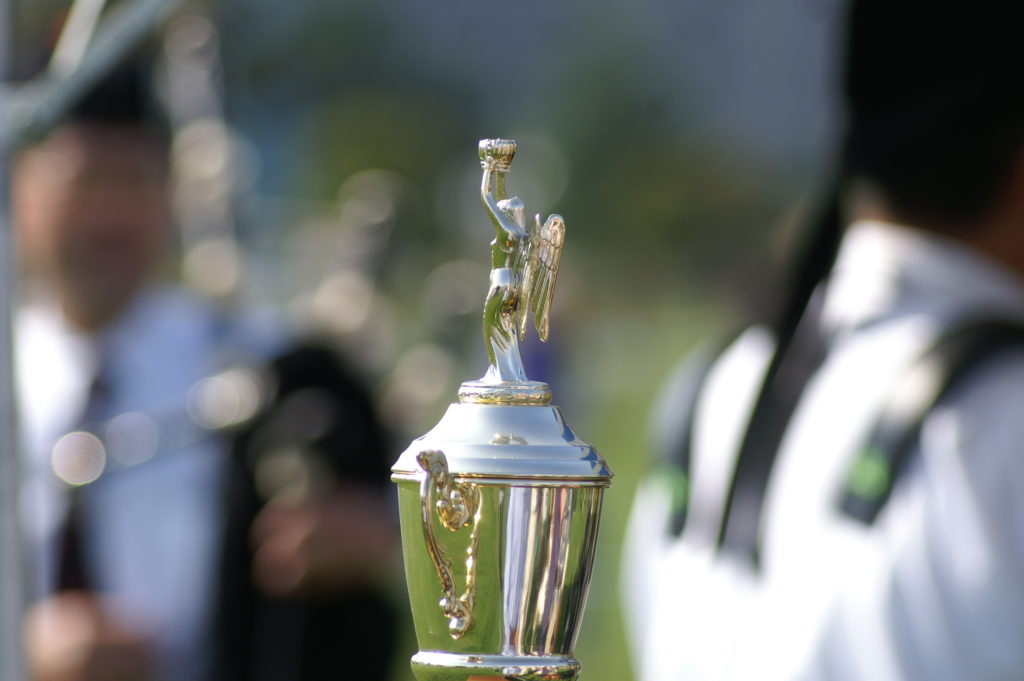 Unfortunately, I have not seen the caber event which should be well known to everyone who has played the Epyx game World Games (by the way, there was a Highland Games 8-bit game as well. Sports games were just infinitely more original back in the days.). But I've seen the Weight for Height event.
The event was held in the Makuhari area of Chiba City on the campus of Kanda University of International Studies. That's an easy day trip from Tokyo with enough time left to do something else there, e.g. going to the beach. The website, although not announcing the date for 2010 Highland Games yet, contains description of the events as well as links to everything Scottish in the Kanto area. I was surprised that they held weekly dance classes in Nakano, Tokyo! That's basically around the corner!