Nokogiriyama Hiking (part 2)
We walked a short while until we reached the rope way. This must have been a busy day because besides our little group there were lots of Japanese who just couldn't wait for the next one. Therefore the trip almost felt like the Yamanote line during rush hour – a Yamanote that is driving twenty meters above the ground, that is.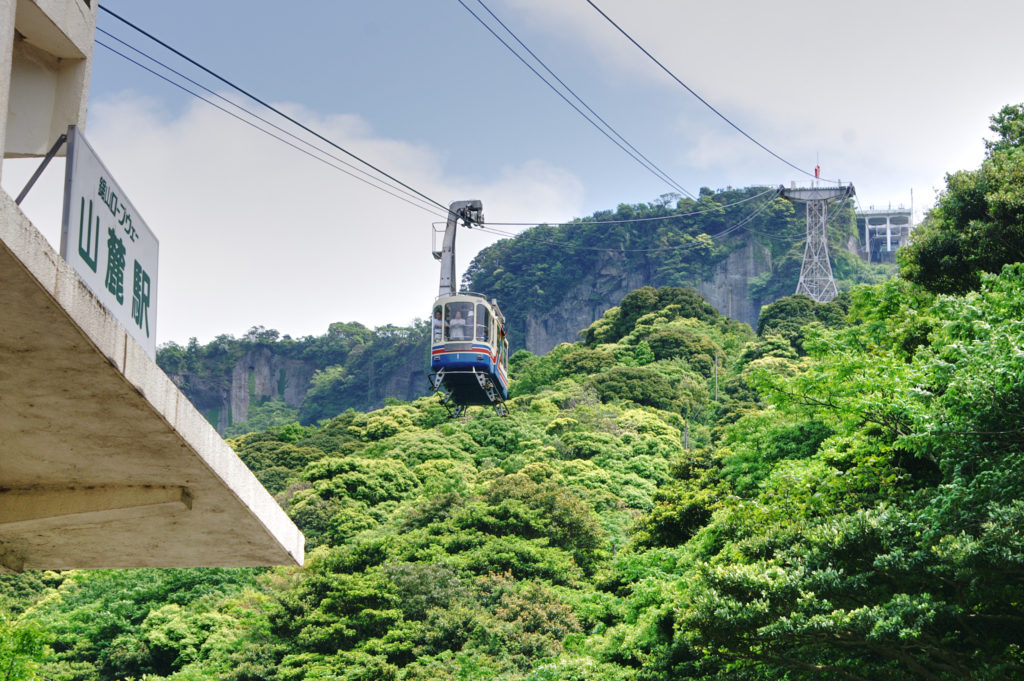 Reaching the top we saw many cats sitting lazily in the sun or fulfilling their reproductive needs. It was quite a scenic view (not the cats, the landscape!) because you could see the mountains, the sea and lots of trees. We continued our way to the first buddha and the paths. I had already shot three, four panorama photos at that time which caused one of the employees of the household agency to ask me, whether I'm a professional photographer.
Luckily, this was one of those days where you could hardly make a bad photo: blue sky with some light clouds, a not-too-bright sun – almost perfect. Reaching the first buddha it was time for another group shot. Everyone could give them (the ones from the household agency) their cameras. It was a sight to behold seeing them with all these cameras (mostly SLRs). My panorama picture of the buddha resulted in a 2848×4624 image (usually the resolution is 2000×3008). This place is a very good reason to buy a decent camera.
I guess the pictures speak for themselves. During the trip I talked with various people – when I was not taking pictures, of course 😉 I discovered that the battery wasn't fully charged, so I only took "neccessary" pictures, like the ones of the second buddha, a real big one. This buddha also marked the end of our trip because after that we tried to get back in one piece, stopping only for tea and some Japanese sweets. At that place each of us had to say something original into the camera.
The place where the tea was served was a very nice one, you could watch some koi fishes or one of our fellow hiker who practiced some kicks on the short gras.
It was at that place where the battery finally went empty. Fortunately, it didn't matter very much 🙂