Bremerhaven – German submarine Wilhelm Bauer
This is not the subway from the movie "Das Boot" but is a genuine German submarine from World War II. Since it was completed shortly before the end of the war, it was never used in action. It is the only floating example of its submarine class and can be visited in the harbor town Bremerhaven.
The submarine was used as a research vessel before it was restored to its original configuration (minus working torpedoes and cannons of course) and reopened as a museum ship in 1984. It belongs to the German Maritime Museum which is also located in Bremerhaven. We didn't visit the museum, but we did get on board of the Wilhelm Bauer.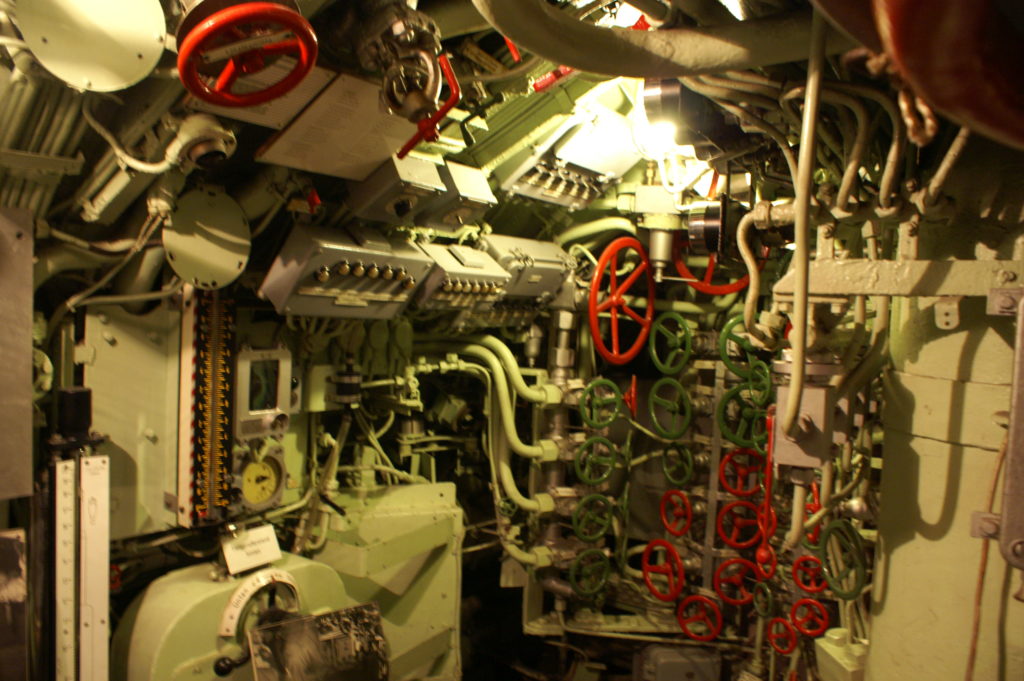 When it comes to German subways, everybody thinks about the U96 featured in the movie Das Boot. That submarine is a type VIIC one, a common type during the war. The Wilhelm Bauer (originally U-2540) is a type XXI. The key difference is that type XXI could stay submerged due to its increased battery capacity. The XXI came too late to have any influence on the war, but influenced the construction of future submarines.
There are other submarine museum ships in Germany: One is the U-995 (which did see combat action) at the Laboe Naval Memorial near Kiel and another one is the Soviet submarine U-434 in Hamburg.
There is not much you can do on a museum ship besides taking photos and I'm not much into submarines. At 3 Euro, the entrance fee is cheap enough and a visit can be combined with a trip to the Maritime Museum and the zoo.