Cheonggyecheon Riverlights
Although I didn't plan it, I went to the Cheonggyecheon stream in the evening. In recent years there were huge investments to uncover the stream and it surely is a sight seeing spot – although they have to pump lots of water to make it look more impressive. What I forgot was that parts of the Luce Vista were at the Cheonggyecheon stream as well. So I could finally see the rest of this light festival.
Besides the Luce Vista, lots of trees and bushes were decorated with lights too.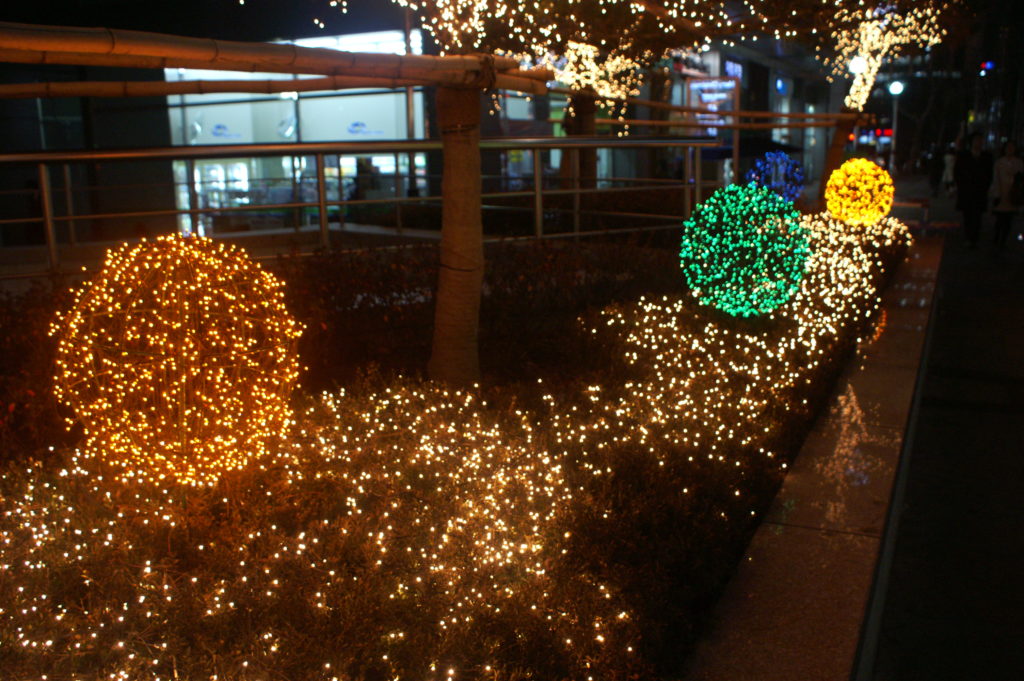 Tomorrow I'll not be in Seoul since I leave the city for the first time to visit Daejeon.