Taekwondo at Namsangol Hanok
Namsangol Hanok Village is not only a place where you can see traditional Korean houses: You can experience traditional games, tea, a marriage ceremony and Taekwondo. On my first visit to Seoul I had already seen the houses, now it was time for the experience part.
Taekwondo was taught by a teacher from Kukkiwon. You get a certificate at the end and although he said that only those who pass the test would get one, I think no one would walk back home without a certificate in any case. It was a beginner's class, covering breathing, defending, simple kicks and jumps. It was raining on that day, so the ground was a bit slippery.
There were even some black belts joining, although it must've been ridiculously easy for them.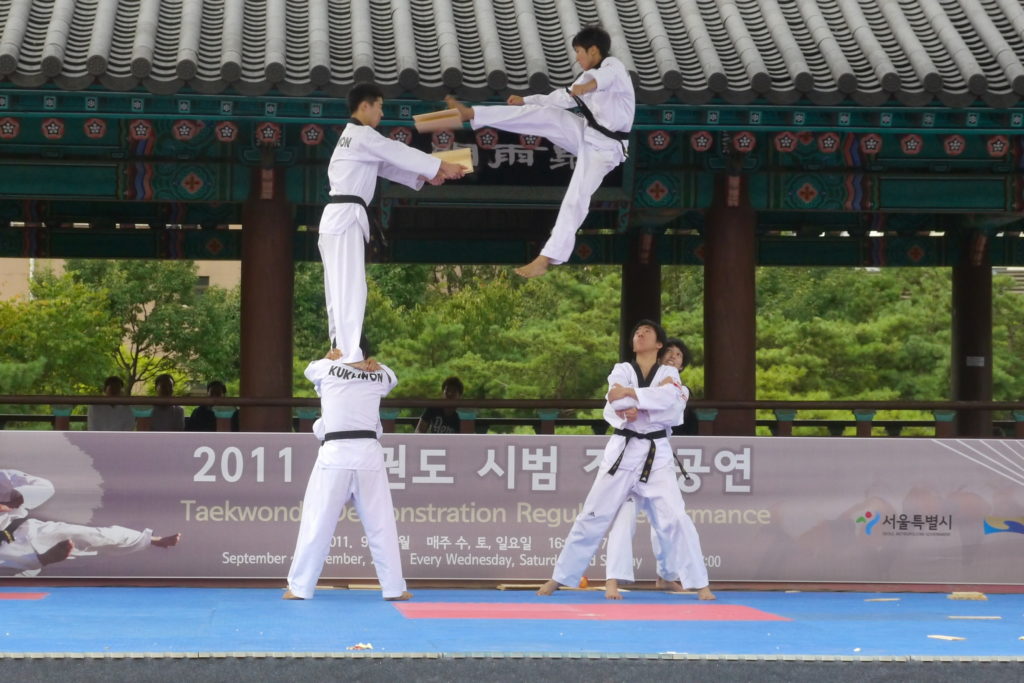 After about one hour, the lesson was over and we went to see the Taekwondo show, which was opened by a fan dance. Then the kids showed their Taekwondo skills – they are doing most of the things adults do.The adults' performance was performed as a story of two opposing groups and yes, there were impressive high-flying kicks: