The city walls of Seoul were destroyed ages ago, but you can still see the gates. The Dongdaemun Gate is number one on the list of National Treasure (I don't think that the order has any actual meaning). This can be very handy if you don't know how to pronounce the Korean names – just use the numbers instead. Originally built by King Taejo in 1369, the current gate dates back to 1869.
Dongdaemun is one of the original four city gates, but most people nowadays will probably associate it with the Dongdaemun Market. Over 1000 stores over their goods at the market.
Less traditional is the heavy car traffic around Dongdaemun Gate.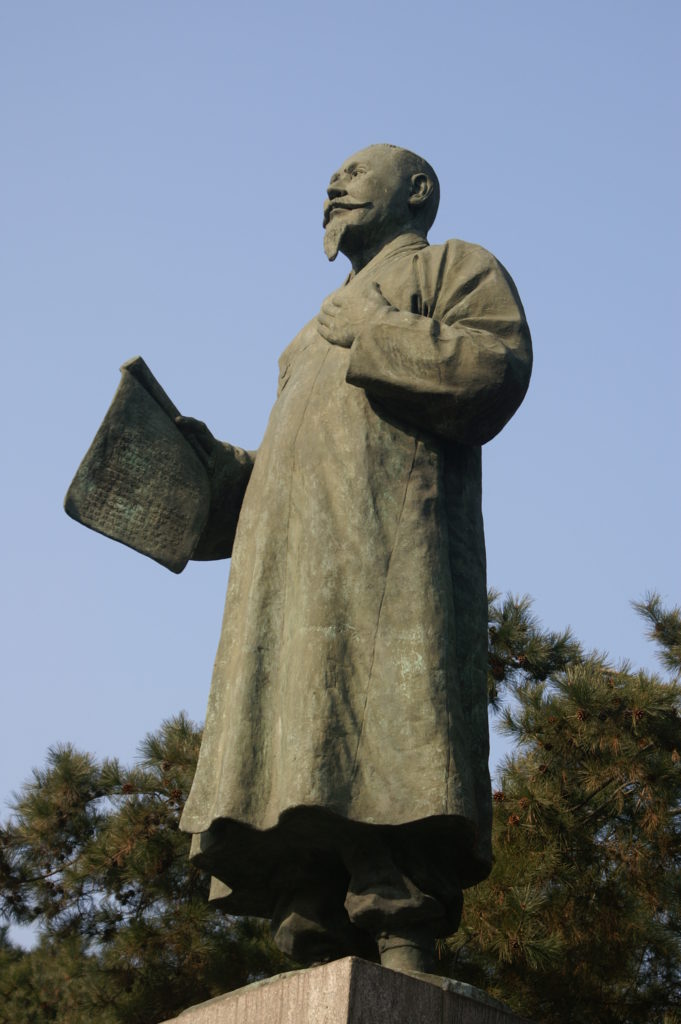 After Dongdaemun I went to the Tapgol Park. You can see some statues of people important for the Korean independence movement there.
Because so much history on an empty stomach is difficult to bear, I bought some cookies at a store.