For today, I had set myself a schedule or rather a list of places to see. Next on the list was the Gyeongbok Palace. If you know the British Palace Guards, you also know the Korean ones. While they may look differently, there isn't anything you can do to distract them and if the hat doesn't appear to sit correctly on the head, another guard comes to correct it. They don't appear to move very much, but as they did I and a few other tourists where "trapped" somewhere in the middle – we got out though.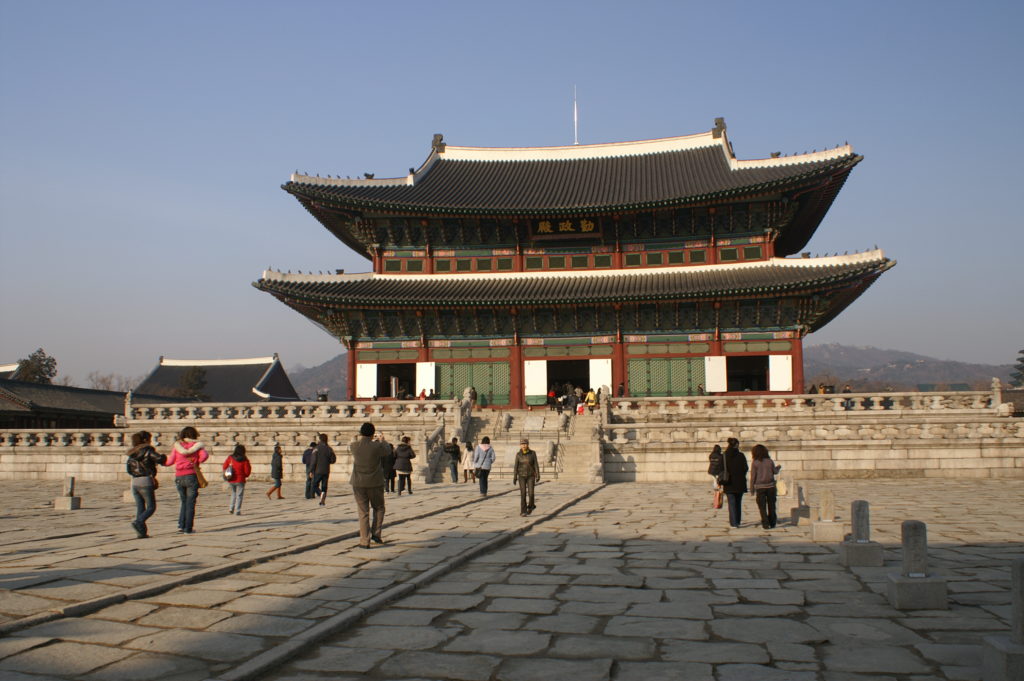 The palace is very nice with lots of houses and pavilions. I especially liked the later ones and their reflections on the water. I got lots of background infos from an MP3-player like device which I rented (1000 Won and I had to give my passport). The explanations were quite extensive but after a while I was confused by all the names – just too many "jeongs", "gyeongs" and so one. Maybe I can enjoy it more in ten years after starting to learn Korean 😉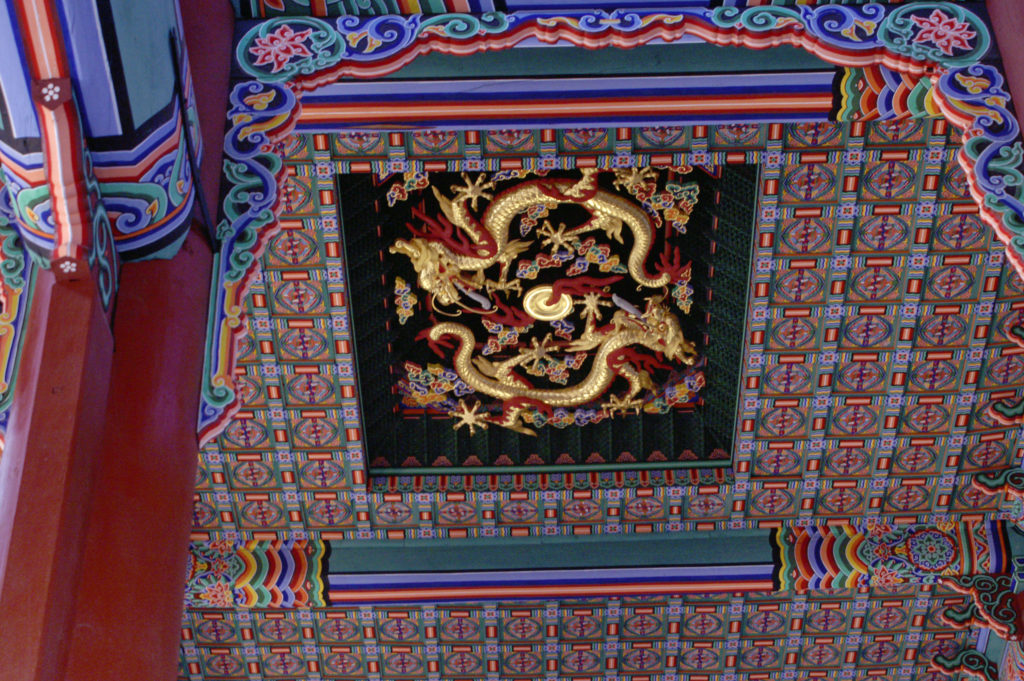 Naturally, because of the short distance between the two sight-seeing spots, the National Folk Museum was next.