I don't know whose idea it was, but after the Design Festa, we went to the German Fest in Hibiya Park. When we arrived there we were surprised to hear nothing at all, but after walking a bit through the park we reached the place were German culture (or more precisely Bavarian culture) was celebrated.
There was a sound stage, various food stands with beer and sausage, and some less popular stands promoting German cars and tourism. The two guys on stage, dressed appropriately in lederhosen, started with playing some awful tunes. Later they were getting more strange to the point where they were playing a track by Bryan Adams. Generally those musicians know no shame 😉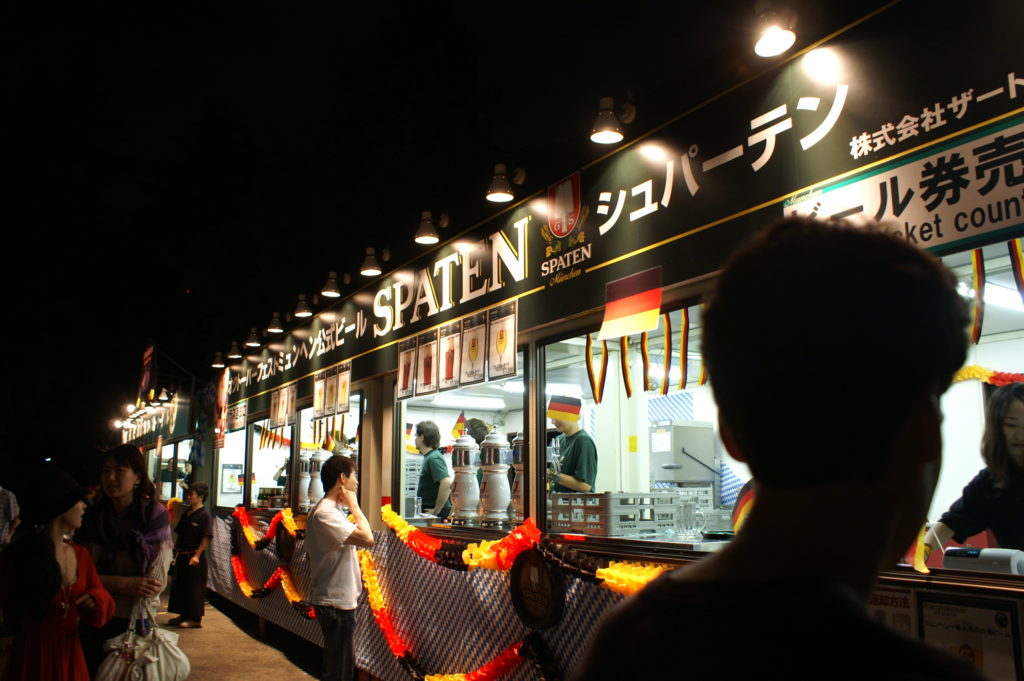 Of course the mostly Japanese audience went crazy – at first there was only two lunatics dancing in front of the stage but later a polonaise formed. There were also lots of kids running around with German flags and doesn't Kelly look like a German with a beer in one hand and the flag in the other?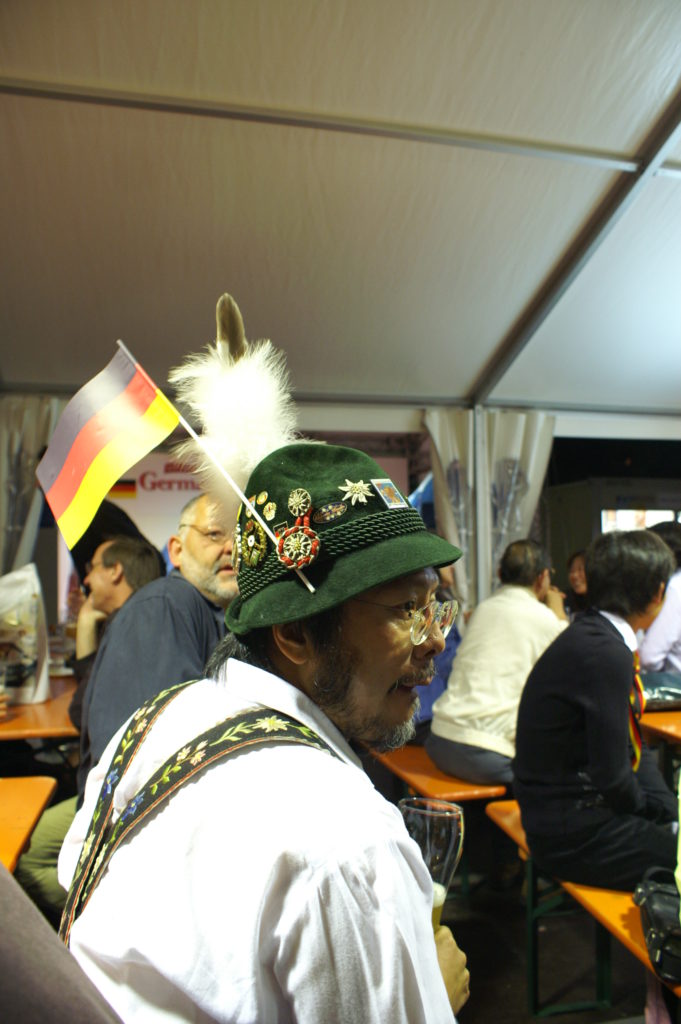 When naturalising foreigners, this should be the first test: "Grab the beer, hold the flag and look German!"