Stop two on my Ibaraki trip was Mito. Mito is most well known for Kairakuen Garden, ranked as one of Japan's three best landscape gardens. This park is even served by a seasonal train station during plum blossoming season. But what else does Mito have to offer?
Mito is the capital of Ibaraki Prefecture and with a population of 263000 it actually feels like an urban city. More important for the visitor is that you can easily explore the town on foot – the garden can be reached in a walk along Senba Lake if the temporary station Kairakuen Station is not served. I would avoid the bus next time – there's no list of stations on the bus, so it's hard to figure out if and when the bus stops at the garden.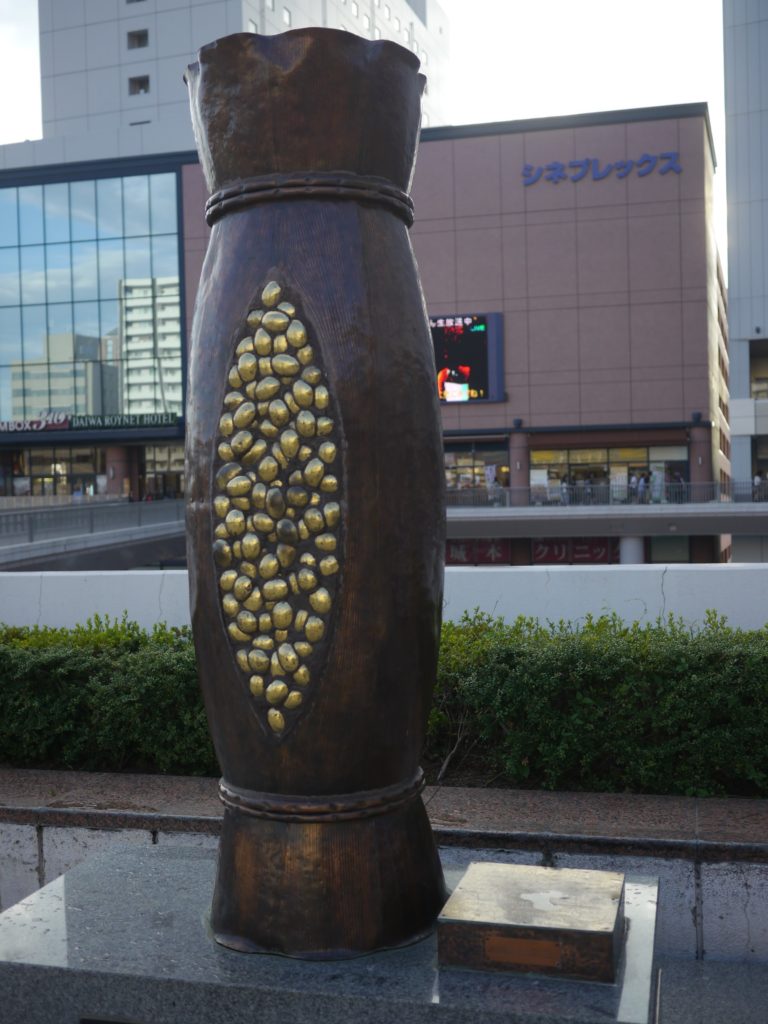 Mito is famous for Natto, the fermented soybean dish which is sometimes called an "acquired taste" because of its smell. But there are lots of people who enjoy Natto without having grown up in the parts of Japan where the dish is most popular, of course. Close to Mito Station is a Natto Statue.
Not traditional, but cute is the Glockenspiel at every full hour. This is also next to the station. Happy children and rabbits dancing.
After a 10, 15 minute walk from the station, an architectural highlight waits for Mito visitors: Art Tower Mito.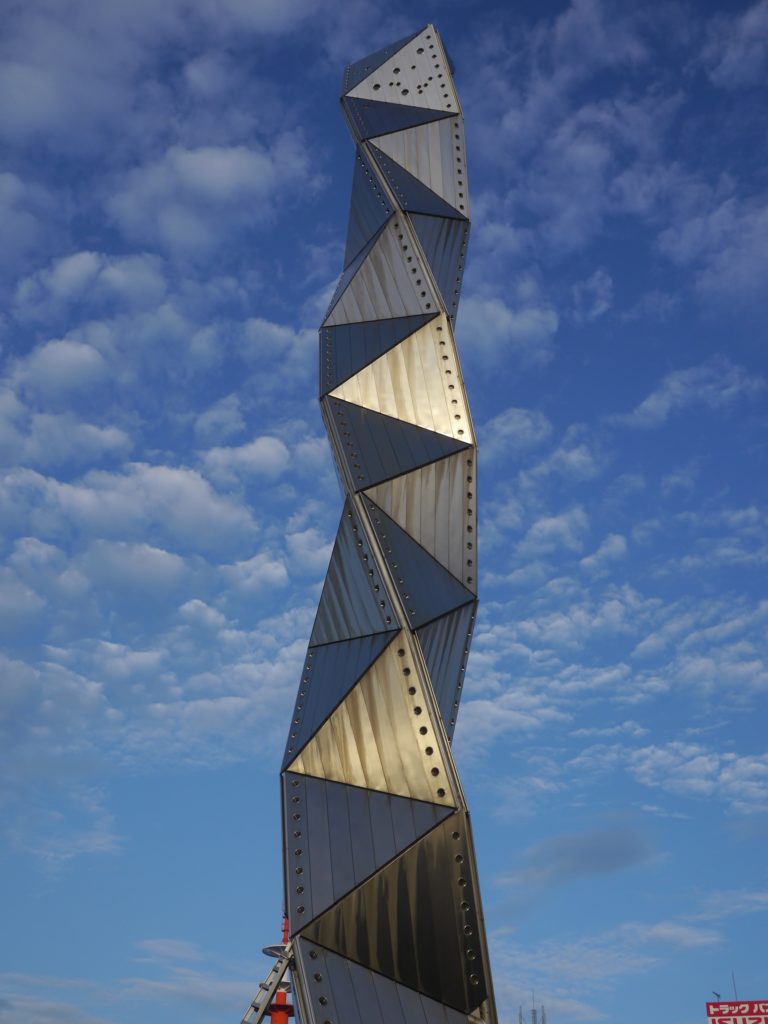 The 100 meter tall metal tower is actually just the landmark tower and observation deck of the art complex. The theatre, contemporary art gallery and concert hall are all located at buildings grouped around the tower. Opening hours vary depending on the event, the tower can be visited from Tue-Fri 9:30 to 6pm. On weekends and national holidays it is open until 7pm. Outside opening hours, you can still get a few good shots from the open plaza.
The base of the tower: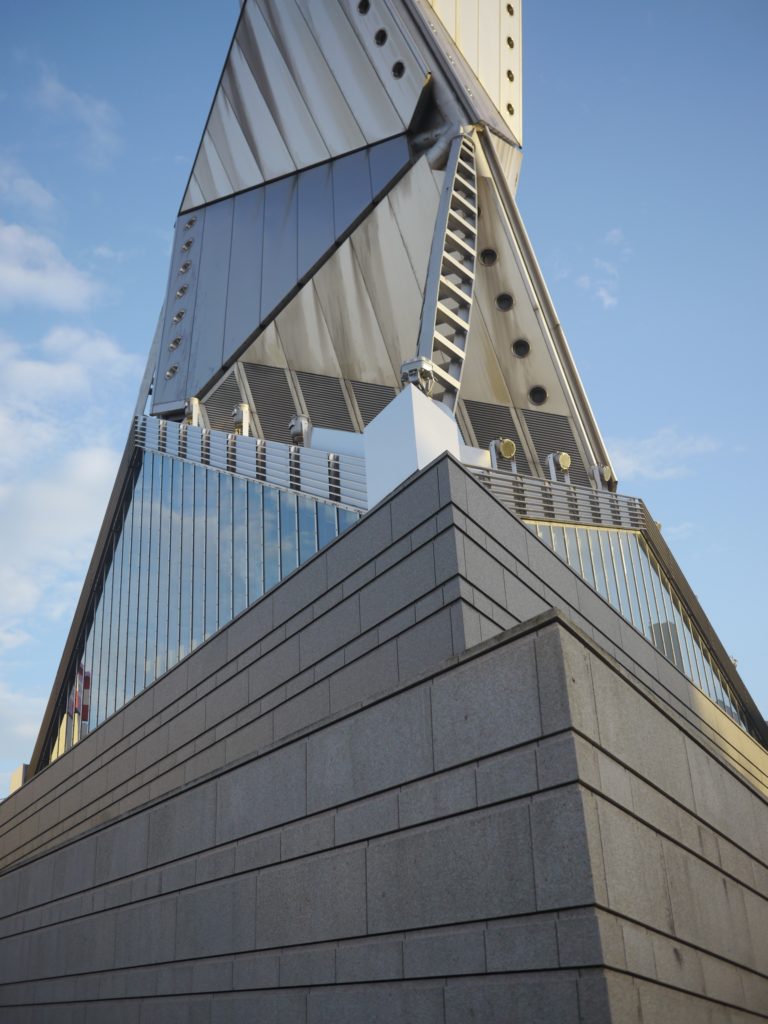 This is not a common sight: A convenience store at a train station that looks like a train!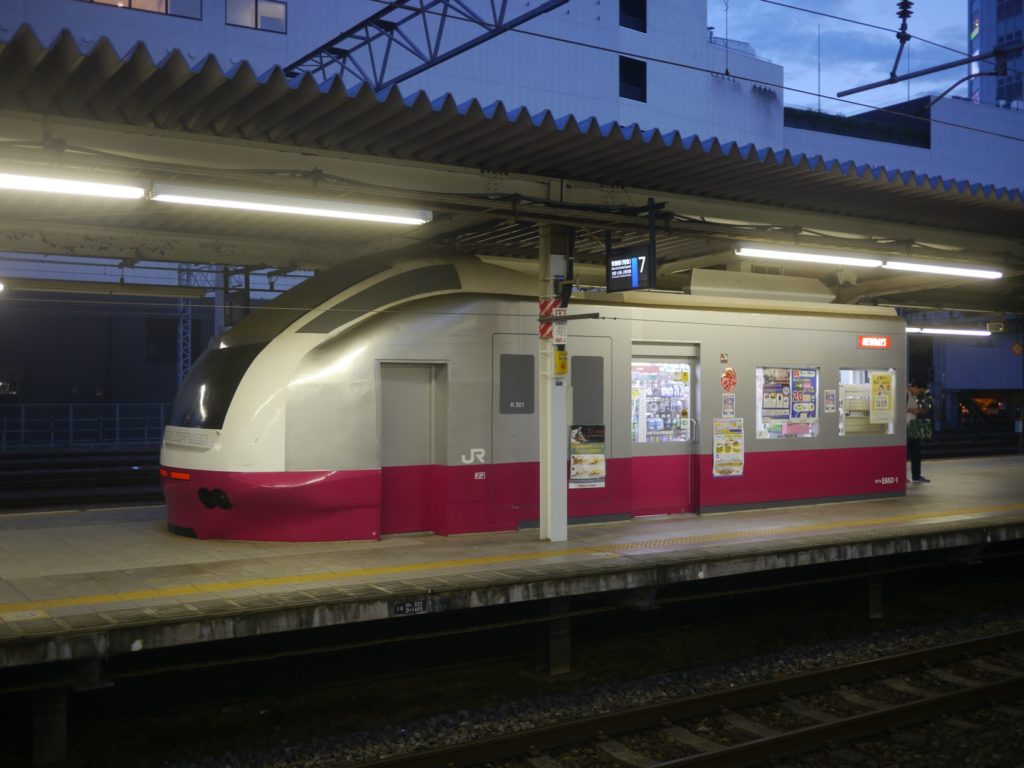 Mito Station is on the JR Joban Line. A tourist office is at the station, you can get a map there.