Japan's 007 Museum in Naoshima
The 23rd James Bond is out and again is not set in Naoshima. Naoshima is a small Japanese island between Honshu and Shikoku and is known for its art museums. One museum is dedicated to the James Bond novel "The Man with the Red Tattoo" by Robert Benson. Naoshima officials are still hoping for a movie adaption.
The museum is located near the Miyanoura Ferry Terminal, the main arrival points for passengers coming from Uno Port. It's just one big room with no staff on site so it doesn't claim to be an expansive James Bond museum. Most of the exhibits are indeed dedicated to the novel which is set partially in Naoshima, while the rest are mostly from the movie "You Only Live Twice". An object called "Heartbreak" which is featured in the novel can be seen as well as notes and photos collected by Benson.
The latter is of course the only James Bond movie so far set in Japan. It's one of my favorite ones too, because I like that Bond stays in one country for most of the story. In "The Man with the Red Tattoo" Bond reunites with his Japanese friend and chief of secret service "Tiger" Tanaka.
The main reason for a visit should be the 007 tribute "From Naoshima with Love" though…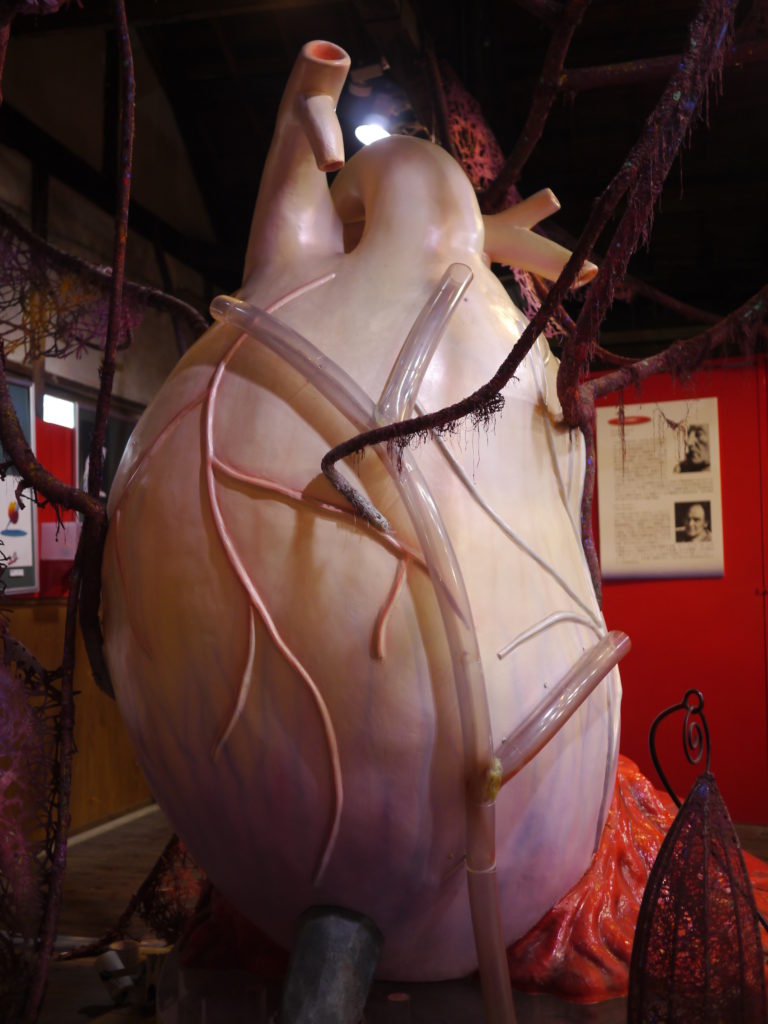 Heartbreak
"From Naoshima with Love" is an odd mix between a 007 tribute and a promo video for Naoshima. The guy playing James Bond has no resemblance to any of the Bonds and is never called James Bond in the film. He gets most of his clues from politicians (because… they have much to hide?), takes orders from Japanese and is easily scared. This is probably one of the weirdest, yet hilarious Bond tributes although it's not meant to be funny.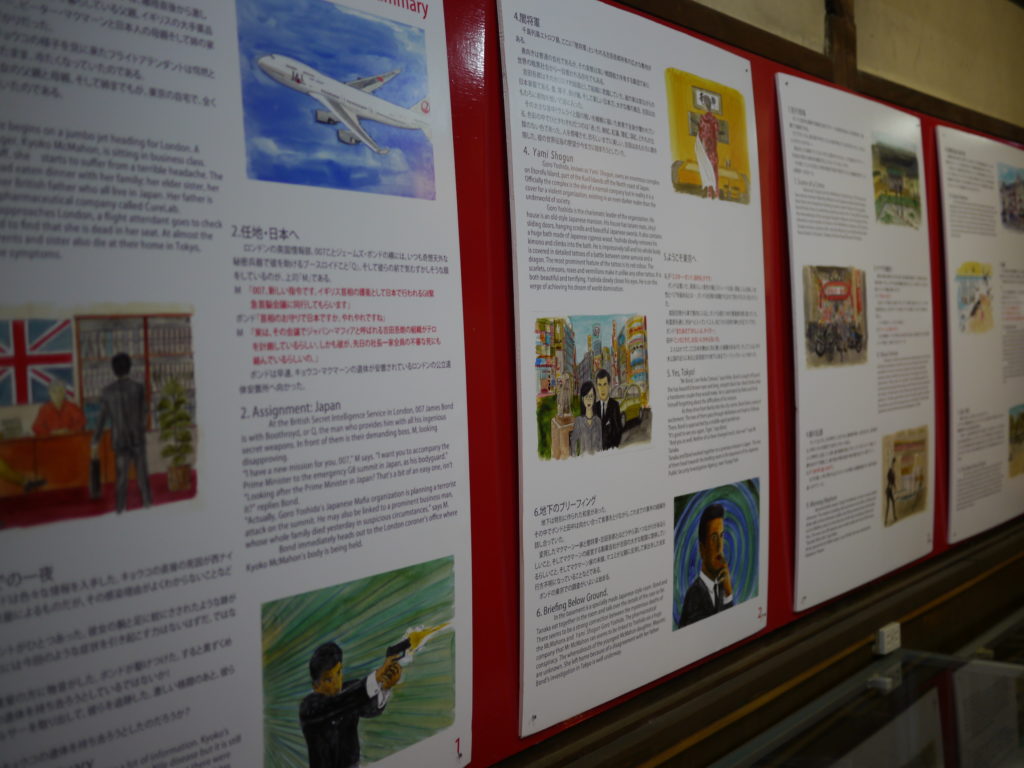 The story of the novel in Japanese and English.
"The Man with the Red Tattoo" probably has zero chance of getting turned into a movie. None of the original Bond novels except for the Ian Fleming ones have been picked up for movies.
The 007 museum (website) is open everyday from 9am to 5pm.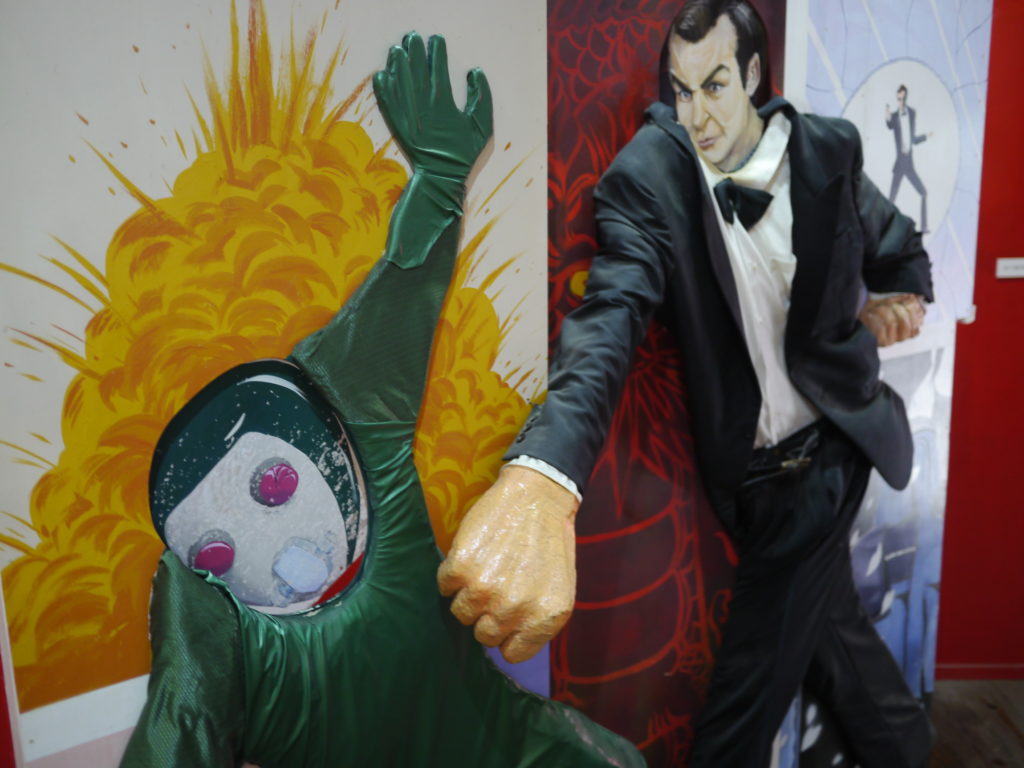 Pose as James Bond or a green creature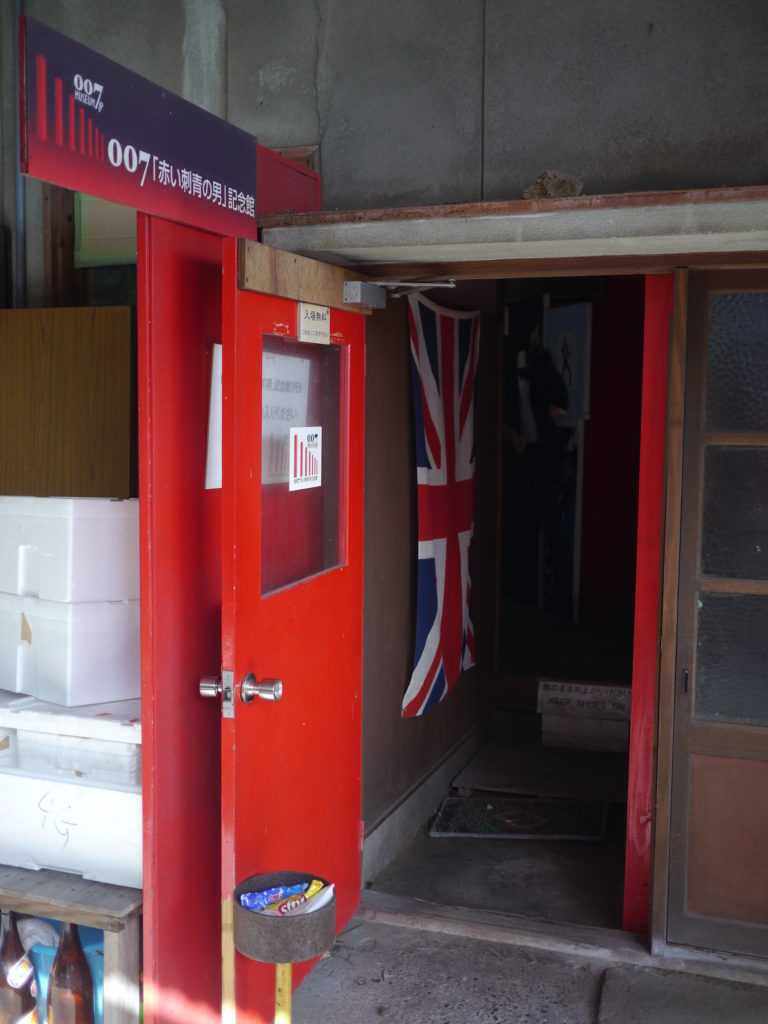 Entrance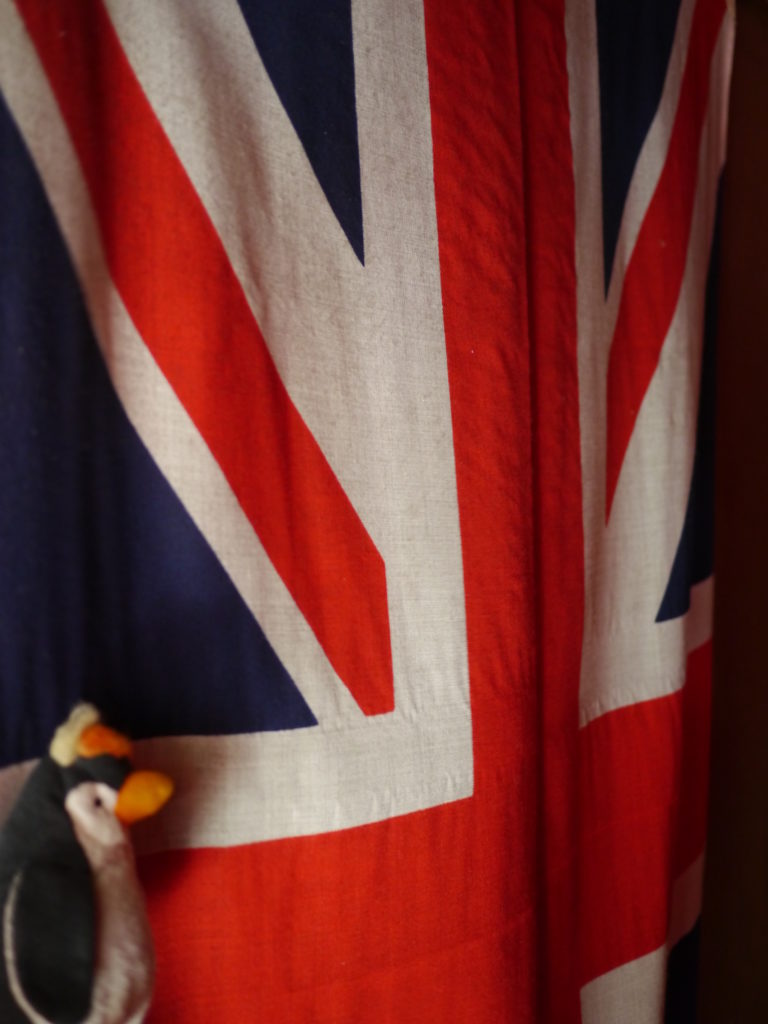 I have great hopes that the 24th Bond movie will feature patriotic penguins.