Bremerhaven – Zoo am Meer
This newly built zoo was opened in 2004 and is within walking distance from the Wilhelm Bauer submarine and the German Emigration Center. The zoo existed before, but had to be completely rebuilt.
The entrance with its sharp angles clearly shows that this is a new zoo. Within the zoo they are trying to imitate the natural environments of the animals. The zoo itself is less built like a park with rocks separating the animals from each other and the sea.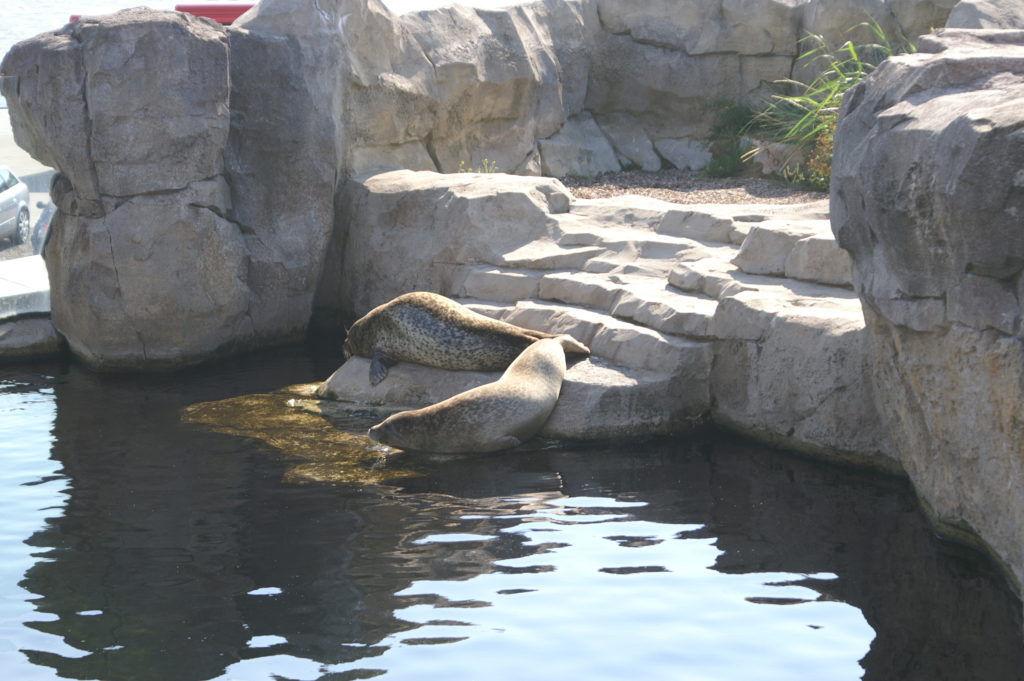 Besides the animals that live in or from the sea, other animals such as the cougar and rabbit live there.
Like with many modern zoos, it is occasionally a challenge to find the animal at all in their habitat. I was maybe successful at spotting half of them in the zoo.
Entrance fee for the zoo is 7 Euro. Buses number 502, 505, 506, 508, 509 connect the train station to the bus stop Havenwelten near the zoo.