Nihon Minka-en in Kawasaki: Japan Open-Air Folk Museum
Kawasaki? When I told others that I was in Kawasaki today, they were a bit surprised that someone considered this city for a tourist trip. And I must confess that I didn't look into a travel guide or something. In 2004 I passed this city when I travelled somewhere else and back then I wanted to know "What could be in Kawasaki?". Now, in 2007 I was about to find out but prior to that I looked on the Internet if Kawasaki has any interesting sight seeing spots. And I found: the Nihon Minka-en.
This meant another hiking trip although a short one, comparatively speaking. The Minka-en is known in English as the Japan Open-Air Folk Museum (日本民家園) and it's located in a vast park. I first found another museum with two exhibitions (trains) outside.
The Nihon Minka-en shows traditional Japanese houses which were brought from all over the country to Kawasaki and were restored to their original look. These houses are examples of how people were living back then and you can walk inside and take a look at the various tools. Of course each house has its own history and there are plates in English language explaining everything. There are also photos showing what the house looked like before it was brought to Kawasaki. It's a good thing that they are preserved there because otherwise they would be lost.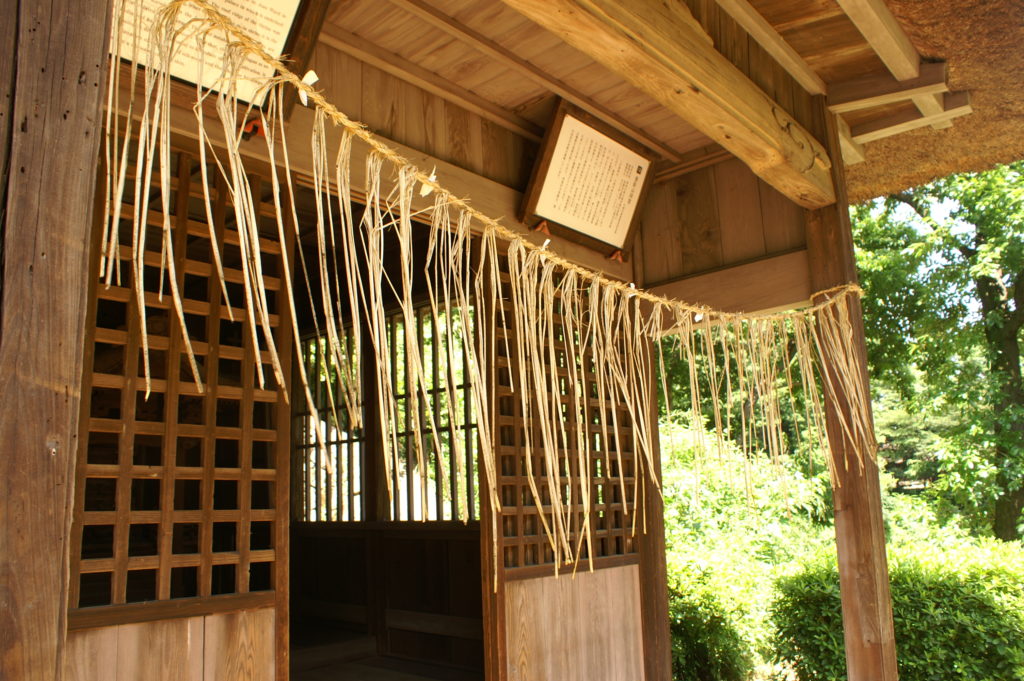 In the Minka-en is also a stage which is sometimes used for Kabuki theatre. There are no people walking around dressed like Samurais but I had a longer talk with someone who works for the Minka-en and he was quite eager to show me the shrine of a house, talked about the history and was quite interested that I am learning Japanese.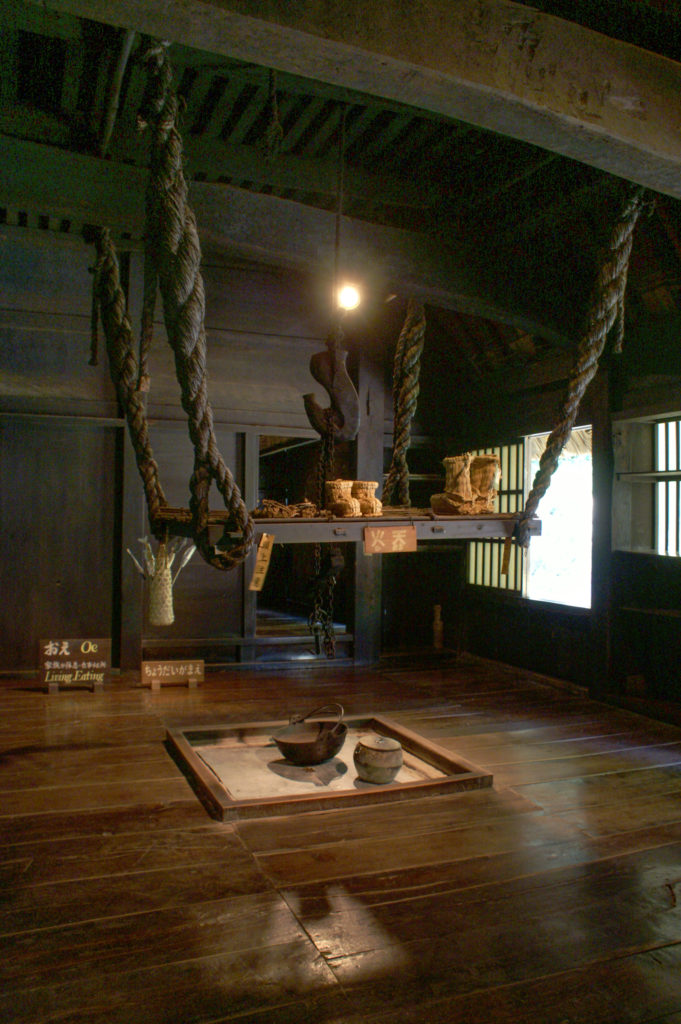 Besides the open air museum, there is a more closed one where various tools (knives etc.) and documentations can be seen. They don't have TV screens in the open air part so it's the only place to see them. Besides seeing examples of Japanese folk houses, you can get a deeper understanding by downloading the museum app. If you plan a visit, check out the museum's website for events and workshops.
From the Nihon Minka-en, it isn't far to the modern art museum which I didn't visit. Near the park's entry, people were fishing in a milky-looking pond. It looked strange and I still don't know if they were really fishing 😉