Kokubunji – Tonogayato Garden (Tonogayato Teien)
Making a stopover before heading to the Hachioji Matsuri for the second time, I visited Tonogayato Garden in Kokubunji. Kokubunji is on the JR Chuo Line, the garden is only a two minute walk from the South Exit.
The garden contains a pond with an island, a smaller goldfish pond and a bamboo forest. In contrast to the two ponds, there is a spacious lawn. A tea house is a reminder of the past of this park, the founder of Mitsubishi, Iwasaki Yataro, bought it in 1929 and built a tea house. The park was originally created for Eguchi Teijo, vice-president of the Manchurian Railway.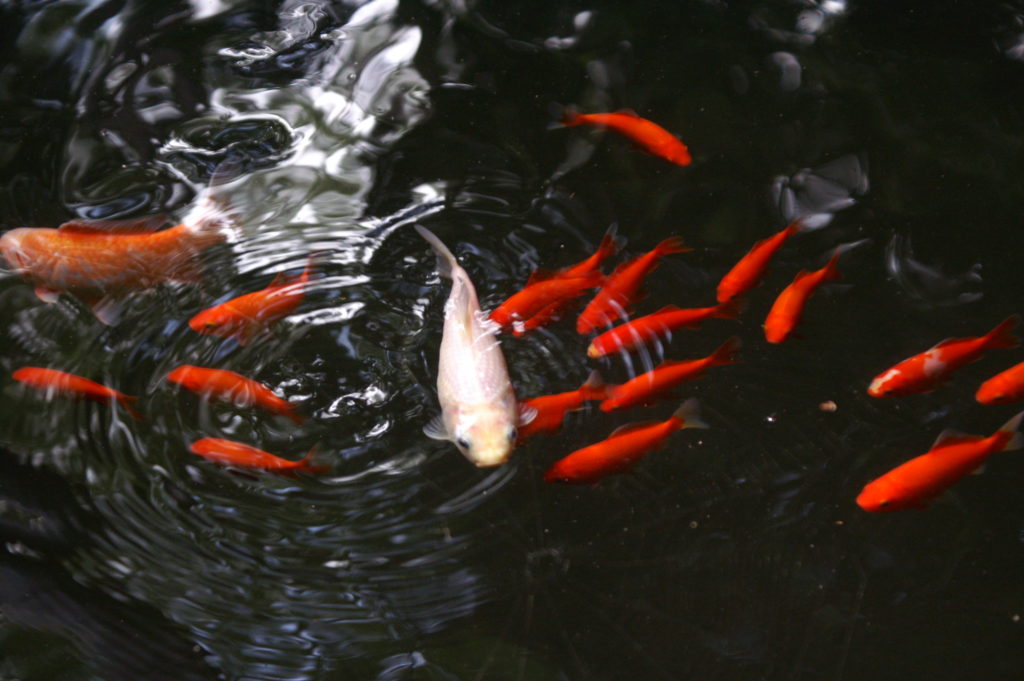 Goldfish Pond
It is designated as a Place of Scenic Beauty. Tonogayato Garden is a very diverse garden containing many different kind of flora and fauna.
The park is open from 9am to 5pm (entry until 4:30pm). Entrance fee is 150 Yen.