Ice sculptures in Summer and outside? In Japan, this doesn't seem too unusual. I've seen an ice sculpture exhibition near Meiji Shrine once, and on the 6th and 7th I went to the Hachioji Matsuri. The ice sculpture exhibition was just one part of the festival.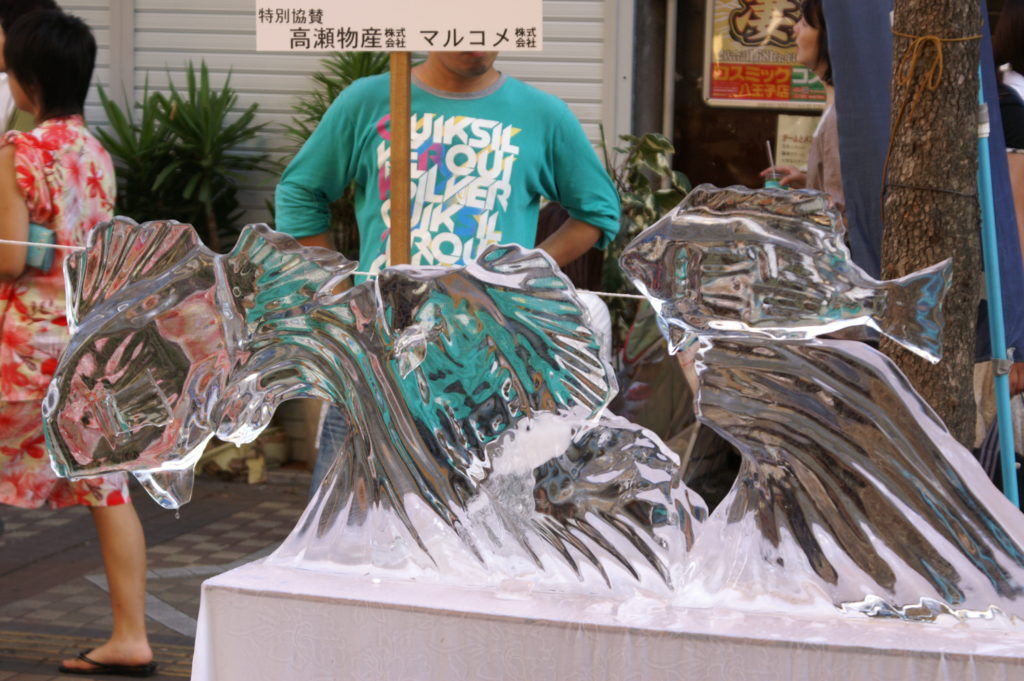 Needless to say that these sculptures are short-lived. They aren't cooled in any way so last only a few hours. If you come to late, some of the sculptures will likely have lost legs or other parts.
The other day I went see the big street parade. No surprises there, but I certainly didn't regret coming to Hachioji as part of my Matsuri Month.