Usually, each place of Seoul was destroyed at least twice by various invading forces. So it's not surprising that there is not much left of Mongchon Fortress. It's more like an elevated hiking path with some good spots to look at the World Peace Gate. Since it's winter, the gras was yellow, the sky cloudy and everything looked just a little bit melancholical – nice!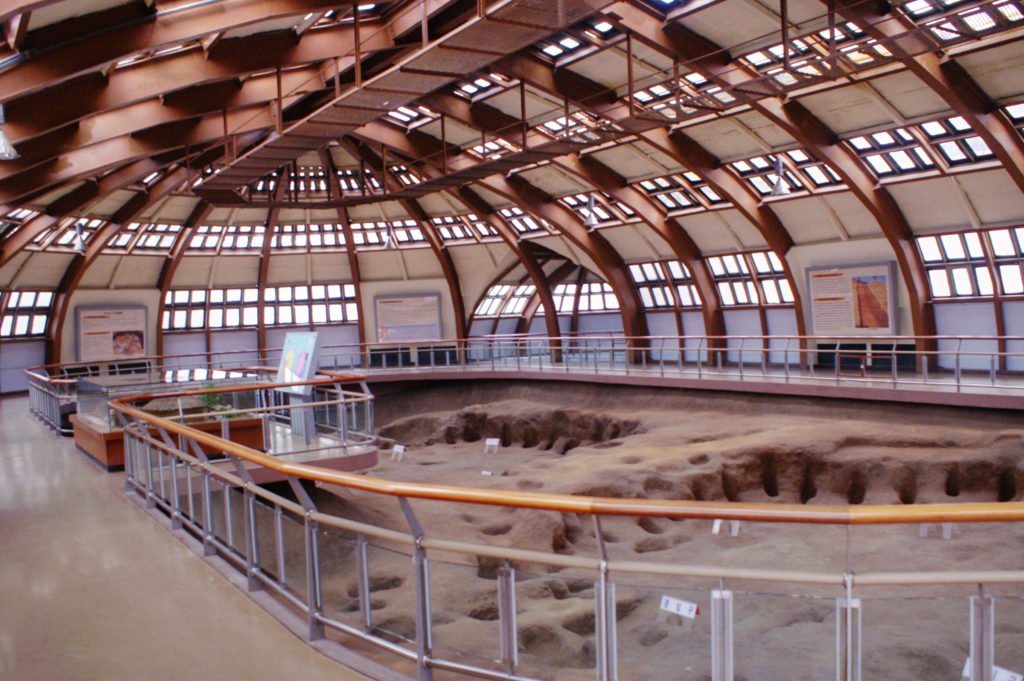 The Pit Hole is on the walking path and is a hall which has some traces of ancient settlements in the middle. Glas cases show how the people lived in these times and there is also an audio explanation (in Korean) available. There is much more to see at the Mongchon Museum of History: tools, pottery, sculptures and the development of houses.
Although I liked the walking path from an aesthetic point of view, I guess it's even nicer in summer.