Seoul International Fireworks Festival 2010
I've just been in Seoul for a few days and there is already a huge event: the International Fireworks Festival. Korean and international fireworks experts light up the night sky above the Han River near Yeouinaru Station.
Getting out of the station proved to be the first challenge since the usual gates were not switched off. If you want to get there, you'll definitely have to come at least one hour before. There are other subway stops such as Daebang Station on line 1 and Yeouido Station on line 4 & 9, but I didn't have a map with me.
What's also shocking for someone who's been used to festivals in Japan, is the lack of organization. There was almost no police out there to direct the crowds and people started climbing on walls and poles to get a better view. It's amazing that no one got hurt.
The fireworks was great of course, I liked some of the blurred shots best, like this one: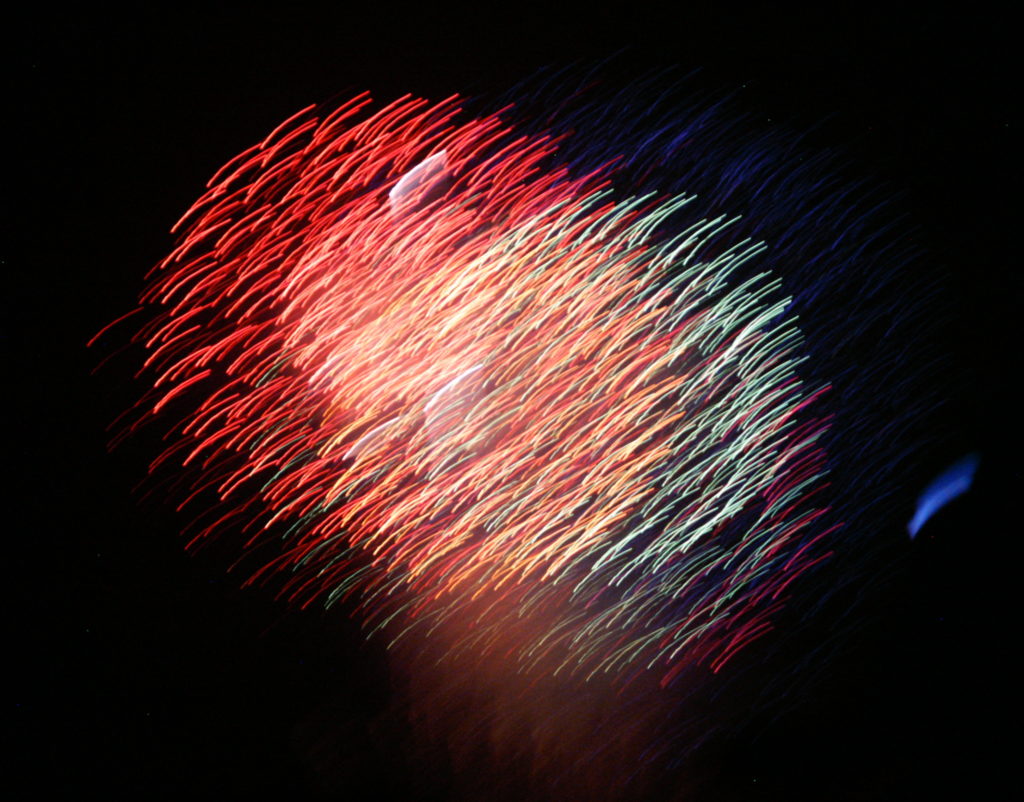 Interestingly, after the fireworks show was over, there was much police out on the street. Great, so they are directing the crowds on their way home? Nope, they were standing side by side to block the entrances to the subway station. No word why they blocked the subway station and it didn't seem like they were just limiting the number of people who were allowed to go in.
They were not helpful at all to the people who just wanted to go home. Street vendors were happily taking advantage of the situation as many people walked to the next bus stop or subway.
I've seen security blocking subway stations before, but usually to regulate the number of people getting in. But closing down a subway station after an event is something I've never experienced before. Well, it was a nice night walk…