Toy Camera Store in Tokyo
While there are the lomo society and toy cam lovers in other countries, in Japan the toy cameras are particularly popular. The definition is fuzzy though, because it includes some vintage cameras such as Polaroid ones as well. Of course the Holga and Lomo cameras are available here too.
Then there are the new toy cameras which were manufactured after the toy camera craze. Some of them are film, others are digital. A few of them are bought because of their looks, like the biscuit camera or various pinhole ones. The toy cameras that are only bought for their looks are usually digital and contain optics similar to a bad cell phone. When buying a toy camera, people look for imperfectness – it's not the megapixel count but the "character" of the photos which make a toy camera popular. That's where books about toy cameras come in handy: They describe the particular weakness of each modell, how strong the vignetting is, etc.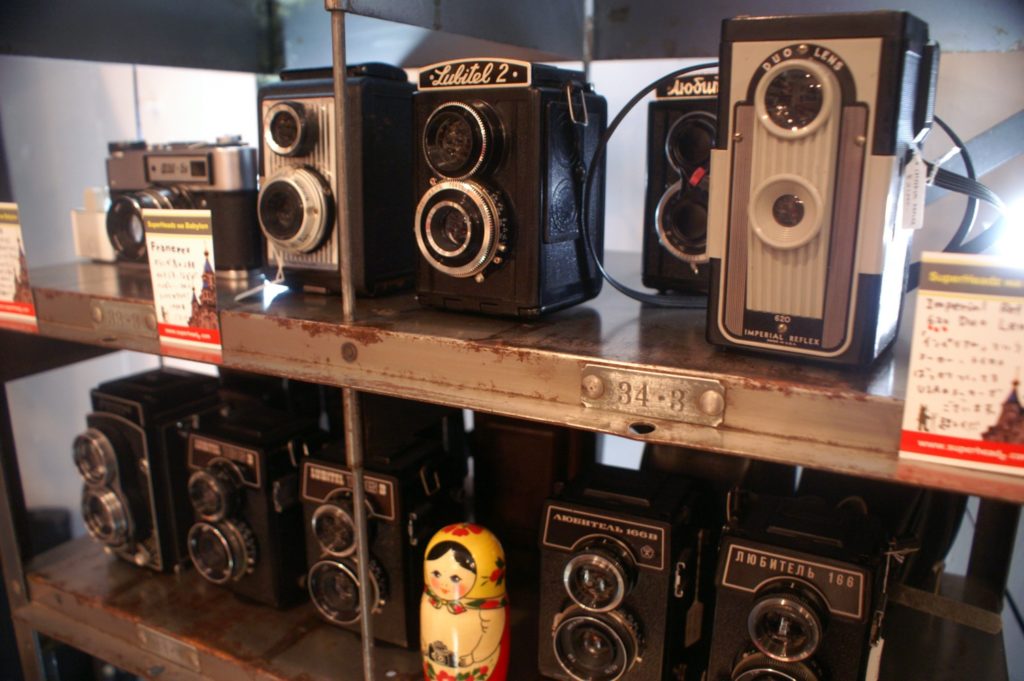 My very first digital camera is now considered a toy camera. It's a Vivitar Vivicam, has two megapixels and saves pictures on Smart Cards. This camera shows a blue color cast sometimes and somehow most photos end up looking quite melancholic.
A selection of toy cameras is available at various retailers such as Kinokuniya and Village Vanguard. There are specialized shops as well, one is Camera Cabaret in Shibuya.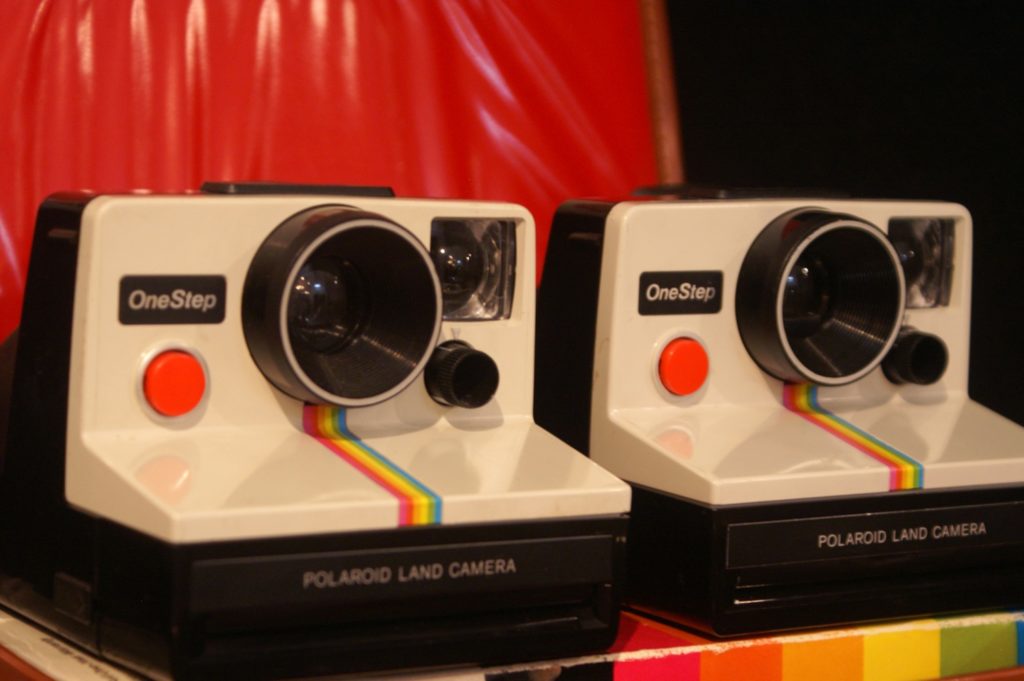 Camera Cabaret is retro heaven and a cool shop as well. Besides toy cameras, they have vintage film and photo cams. The hottest item was the Digital Harinezumi 2, an ultra small digital toy camera. It can record video, has a b/w mode and a switch between ISO 100 and 800. I wrote a review about the Harinezumi 2. Camera Cabaret is not easy to find, although not far away from the crowds that gather around Shibuya station and the department stores. It's in a side street and easy to overlook. Easier to find is Village Vanguard, but Vanguards selection is less retro and more toy cameras. It's a good place to pick up other things as well, like books and CDs.