Night full of snow in Nakano
There is very few snow here in Tokyo, so naturally I take many photos whenever it snows. At 11pm there was snow-rain outside and I decided to just walk from my apartment to the next convenience store. Combined with the right music, it can look scary in motion. On the black/white photos I took with my Harinezumi, the snow/rain looks like strokes.
The next day, there was mostly mud on the streets but at nearby Heiwanomori Park it looked like real snow!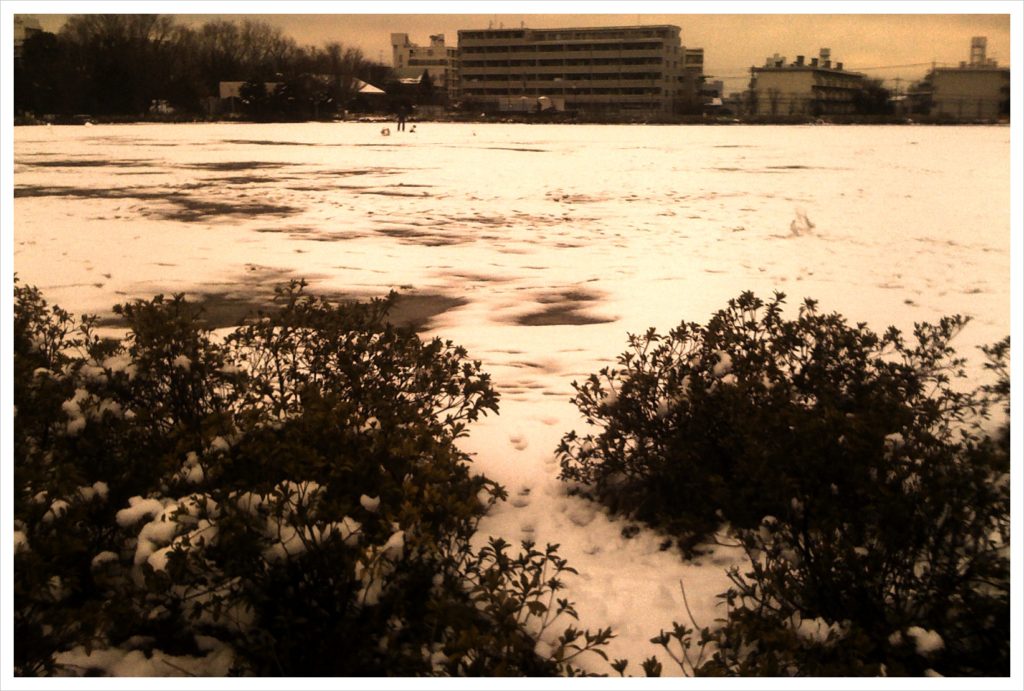 Well, it is snow after all, but it's likely not very impressive for people used to real Winters.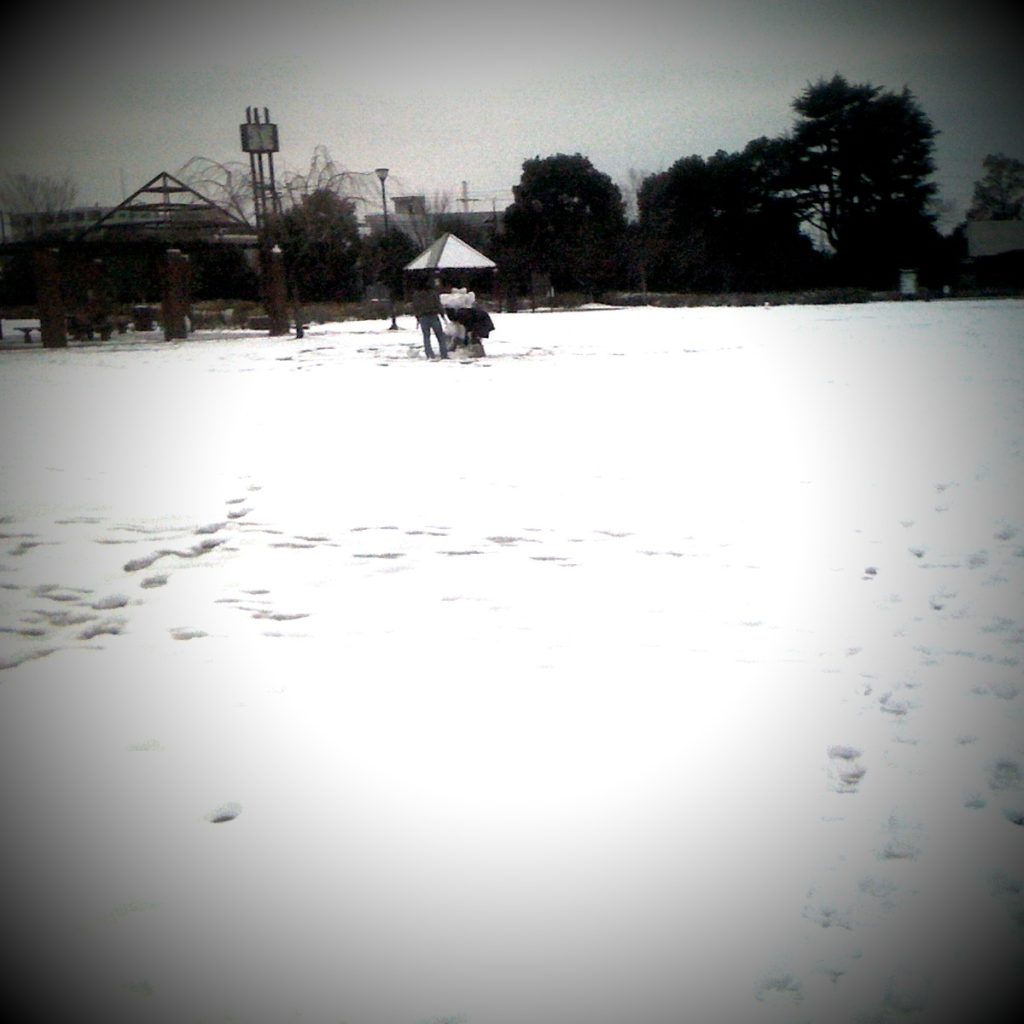 Those two tried to build a snow man.