Aokigahara – Hiking in the "Suicide Forest"
Aokigahara – also known as the Sea of Trees – is a 35 km2 forest which is so dense and monotonous that you can easily get lost in the woods when you leave the paths. The density of the trees is blocking the wind and with almost no wild life, the forest is very quiet.
Traces of the volcanic rock can be found everywhere. There also seem to be many "holes" in the ground giving the place an even more spooky atmosphere. However, Aokigahara isn't infamous for the ghost tales which it inspired, but the high suicide rate due to which it became known as the "Suicide Forest". The forest has been known for suicides for a long time, its popularity in modern times is attributed to the novel Nami no To.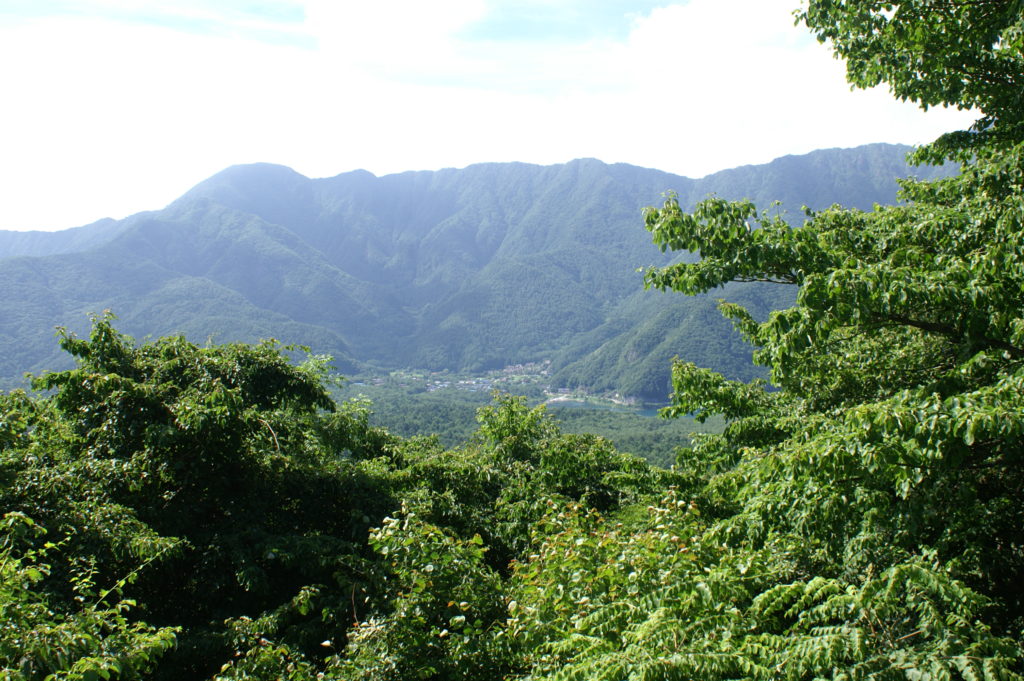 This trip to Aokigahara was the first one of a new hiking meetup. I thought that this location was perfect for the video mode of my very first digital camera, the Vivitar Vivicam 3610. If you watch the video, you'll know why.
There are not many situations where I'd prefer the video mode of that toy camera over my Canon HV30! We came across various signs in Japanese telling people to consider their decision to commit suicide. This sign in particular says that life is important and that you should think calmly about your parents, your siblings and your kids. Other signs are telling people that there is a way out of debt (with a telephone number offering help). There are people who'll talk to people traveling alone to find out their intentions.
It's not known how many people successfully commit suicide here every year as the annual body search won't find everyone. One book that has often been found is "The Complete Manual of Suicide", a book that doesn't encourage or discourage suicide but describes various methods, their deadliness and the appearance of the body afterwards. The plastic tape that the search party uses to find their way through the forest is visible in some places.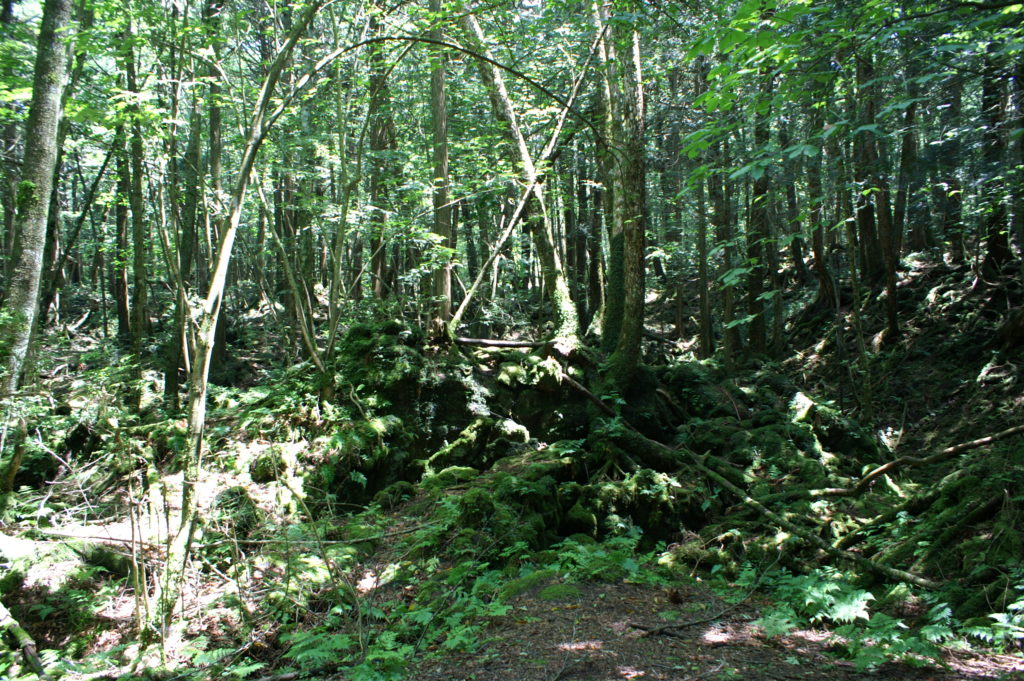 One can easily forget that Aokigahara is a beautiful place and a good travel destination. Besides walking and hiking, you can also visit the ice cave. At one time we left the path to walk about 15 meters into the forest and while we knew were the path was we couldn't see it.
After a short hike we could look over the sea of trees and the lake.