My last day in Korea was reserved for my first trip outside Seoul. I read that Daejeon has a good science museum, so I took the bullet-train to Daejeon. This city is also known as a science city and there are many laboratories and research centers situated there. Getting the ticket wasn't that hard, although the automatic machines didn't seem to work. So I went to the counter and said in something that I supposed should be Korean something like "I want to go to Daejeon". The man probably understood only the last word which is fine by me 😉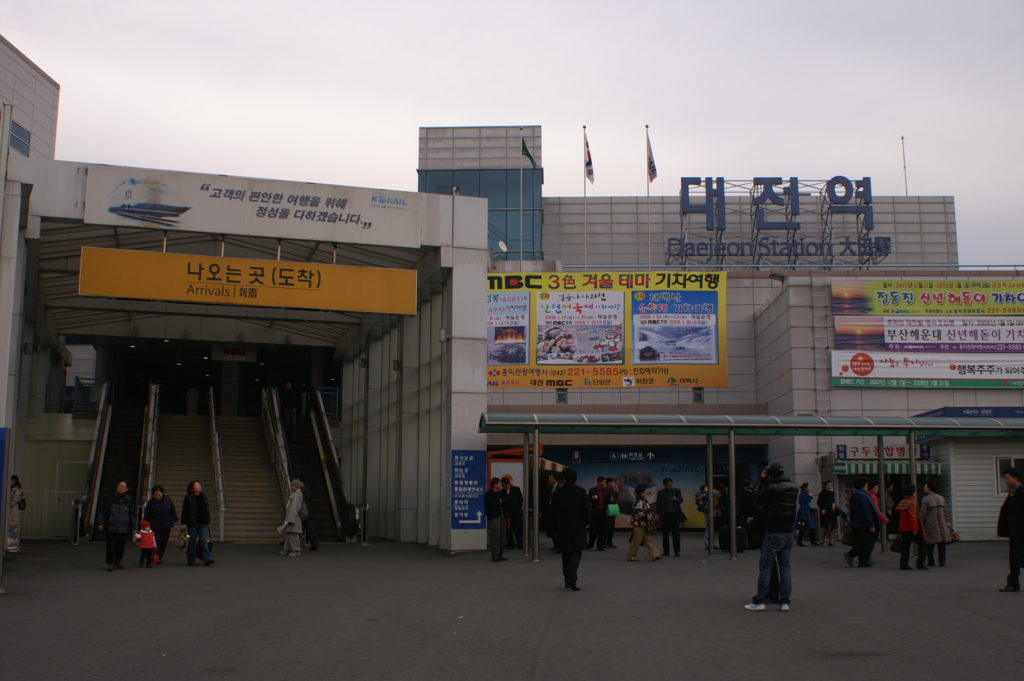 The KTX is fast, clean and remarkably cheap. If you buy a ticket for a high-speed train in Germany on the day of your travel, you spend a lot of money. Traveling with a train in Germany only gets cheap, if you have a Bahn Card (it gets you a discount of 25 or 50 percent) and/or book at least three days in advance.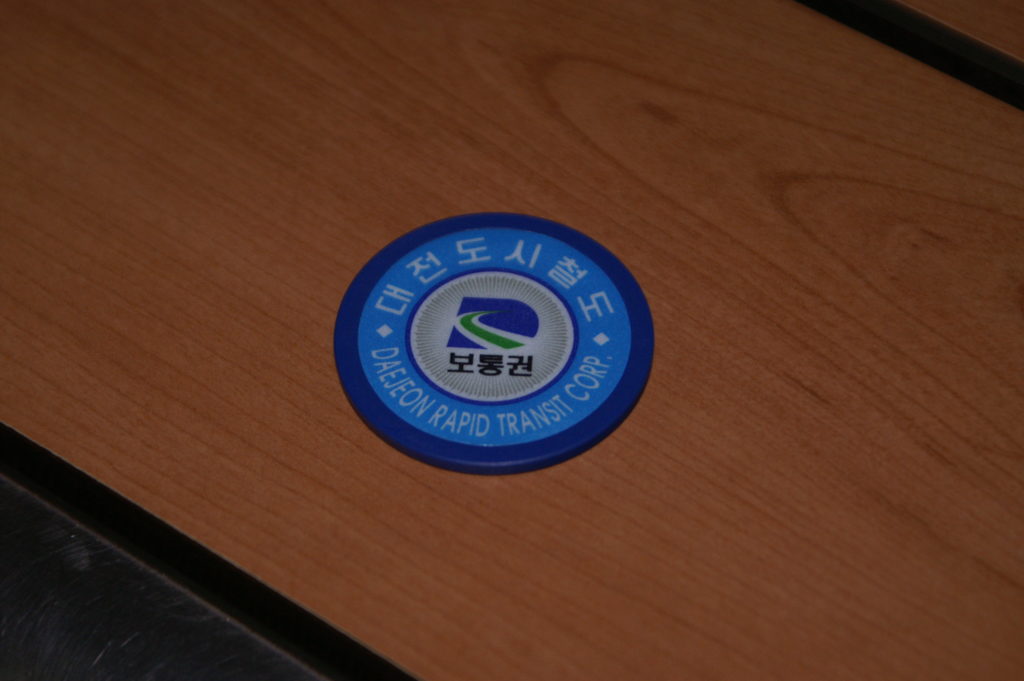 Unlike what the english-language guide said, it was not easy to reach the science center. While Daejeon praises itself on innovation, it has probably one of the worst public transportation systems of towns with over one million residents. The subway connects a lot of places which all have one thing in common: a lack of interesting sights for tourists. The only interesting thing is the ticket for the subway, which is a plastic chip. They use the chip to print ads on it. To enter a station, you place the chip on the gate, to exit, you put it in a slot.
So if don't opt for a taxi, you have to take the bus. Now tourists (not only in Korea) tend to avoid most buses, because the lines are difficult to understand – they don't fit on a handy map like the subway lines. Of course the station name was nowhere to be found on the list of stations. Simple reason: The english-language guide omitted the Korean name. Once you reach the station however, you can see both names.
Wow, that's almost as helpful as the electronic displays at many bus stops which don't show many helpful information. The only things written in latin letters is the name of the city and the text "bus information system"