Transportation Museum in Akihabara (Railway Museum)
Walking through Akihabara, I came across this small museum called the Transportation Museum by Japan Rail. One locomotive and the Shinkansen was on display outside.
Inside their weren't many big exhibits except the third class trains. Trains in Japan as well as other countries previously had more than two classes.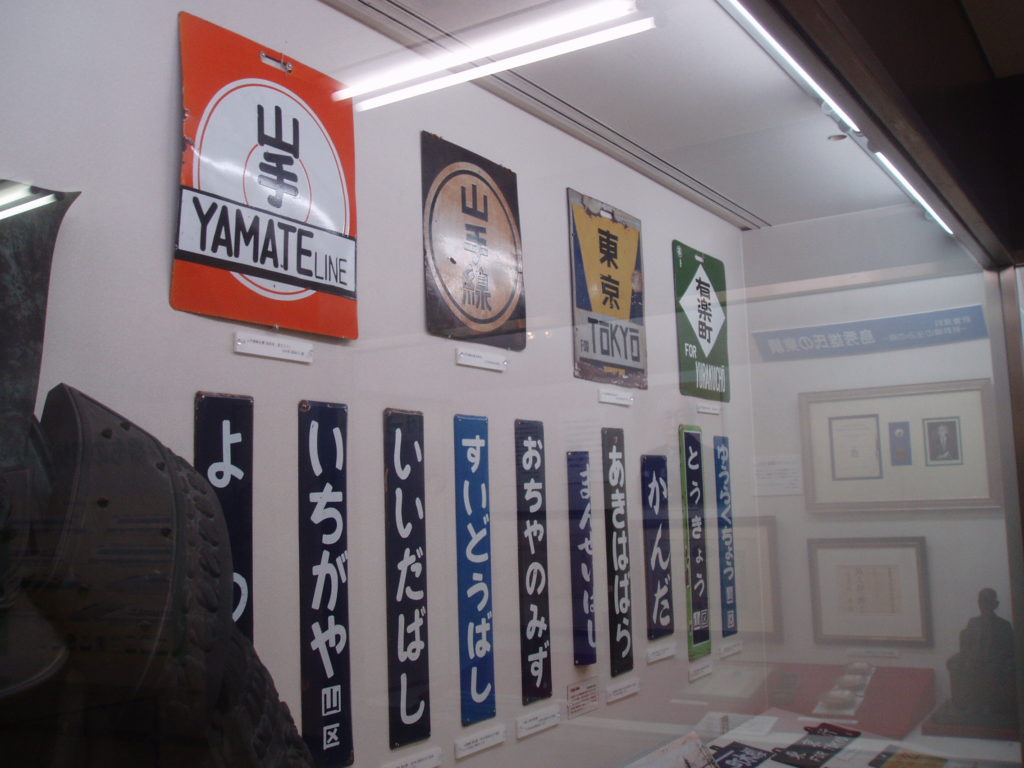 Since they don't have enough space, they concentrate on model trains. This staffer who is fixing a train looks like a giant walking in a miniature world.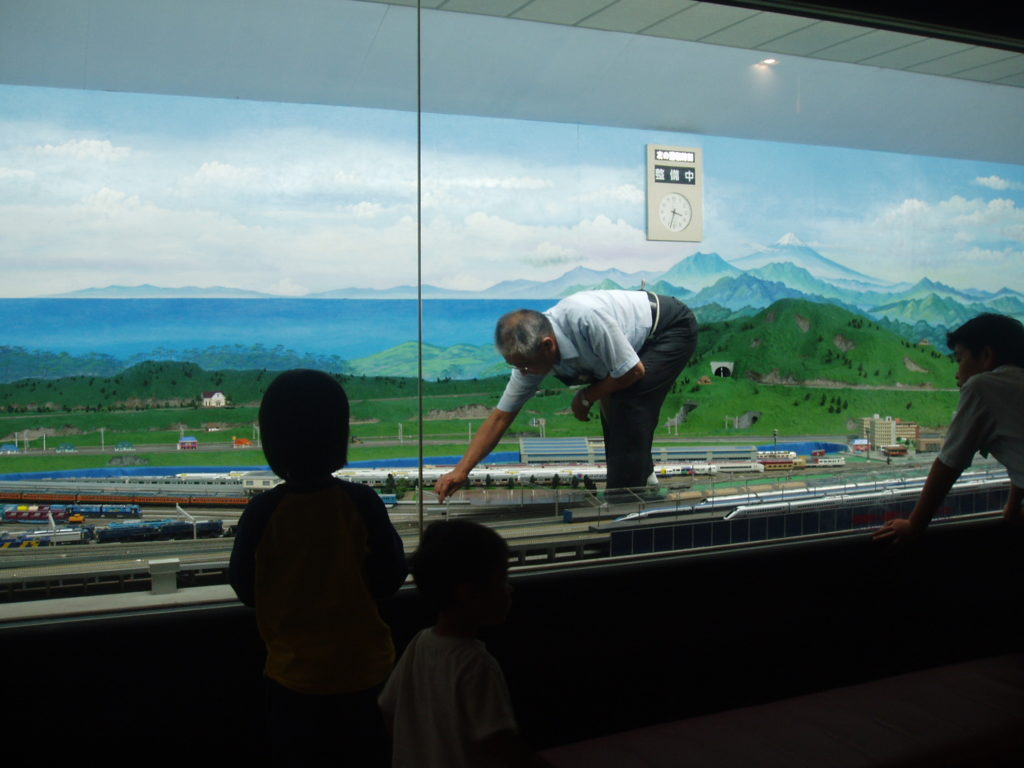 The simulators were occupied by kids. Besides simulators and model trains, old station signs were on display.
The Transportation Museum was closed in 2006, moving to the new and much bigger Railway Museum in Saitama which opened in 2007.