After a 10+ hour flight, I arrived at Tokyo-Narita, transferred to a train and then continued to my hotel. After resting for a bit, it was already evening, but I just couldn't spend the rest of my night at my tiny hotel room, watching TV. I went outside for a walk, without a plan.
Japan is my first overseas trip and only my third trip to a foreign country. That's unusual if you are from Europe. Depending on your location, you can even visit three European countries in a day!
On my walk I first came across the convenience store Mychamy. They still had plenty of customers, even though there weren't many customers outside. In the heat of Tokyo's Summer, it was pleasantly warm at this time.
Next, a telephone booth piqued my interest. The telephone has a super large display and takes coins as well as telephone cards. The green machine next to the telephone dispenses telephone card for 1000 Yen. I could read the "telephone card" bit written in Katakana.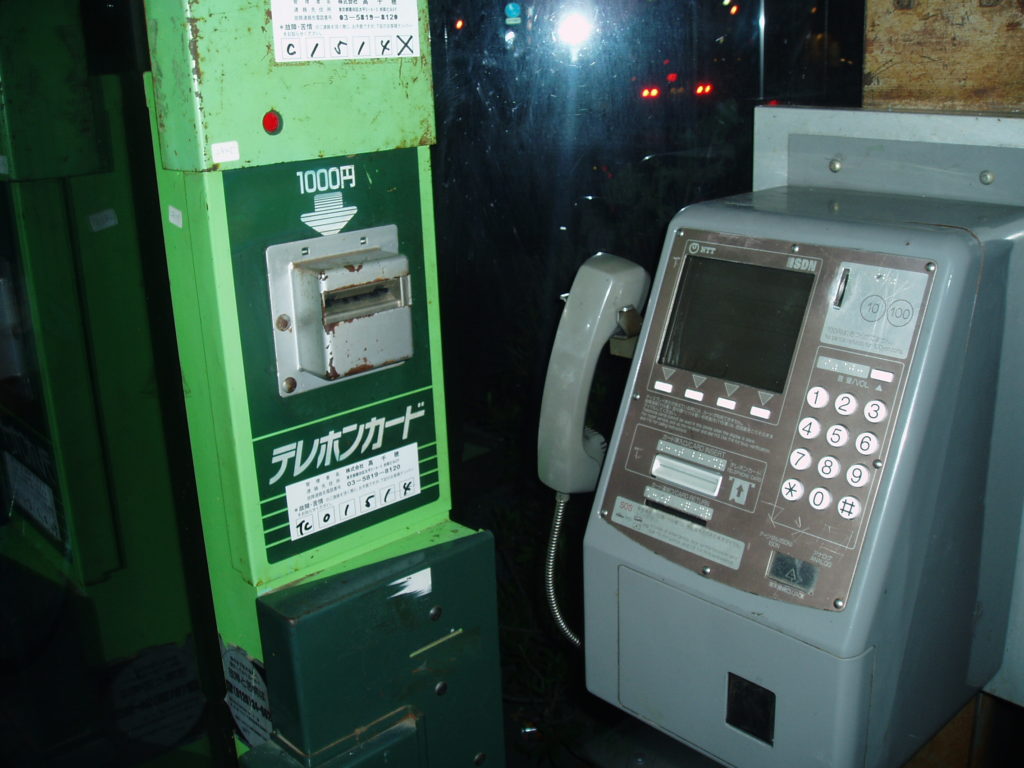 Restaurants were for the most part open, as were some smaller arcades. At the former, I had my first encounter with plastic food. In Japan, it's common to display realistic plastic replica of food. I do like this idea – restaurant menus in my country usually don't even have photos. In this case, the replica didn't look that tasty.
I walked for quite a bite and eventually ended up at Asakusa. I was stunned at the nighttime illumination. My Olympus Mju had trouble catching it on photo. After admiring Senso-ji, I realised that I didn't know how to return to my hotel. I eventually went to the train station and asked for help to get back to the station closest to my hotel.