Trip to Karatsu and Karatsu Castle
As part of my stay in Fukuoka, I visited the town of Karatsu today. Karatsu is famous for its (rebuilt) castle and the annual Karatsu Kunchi Festival (November 2nd-4th). It can be reached by subway in about 90 minutes. I quickly found a walking map at Karatsu Station and since the castle isn't far away from the station, I didn't take the bus.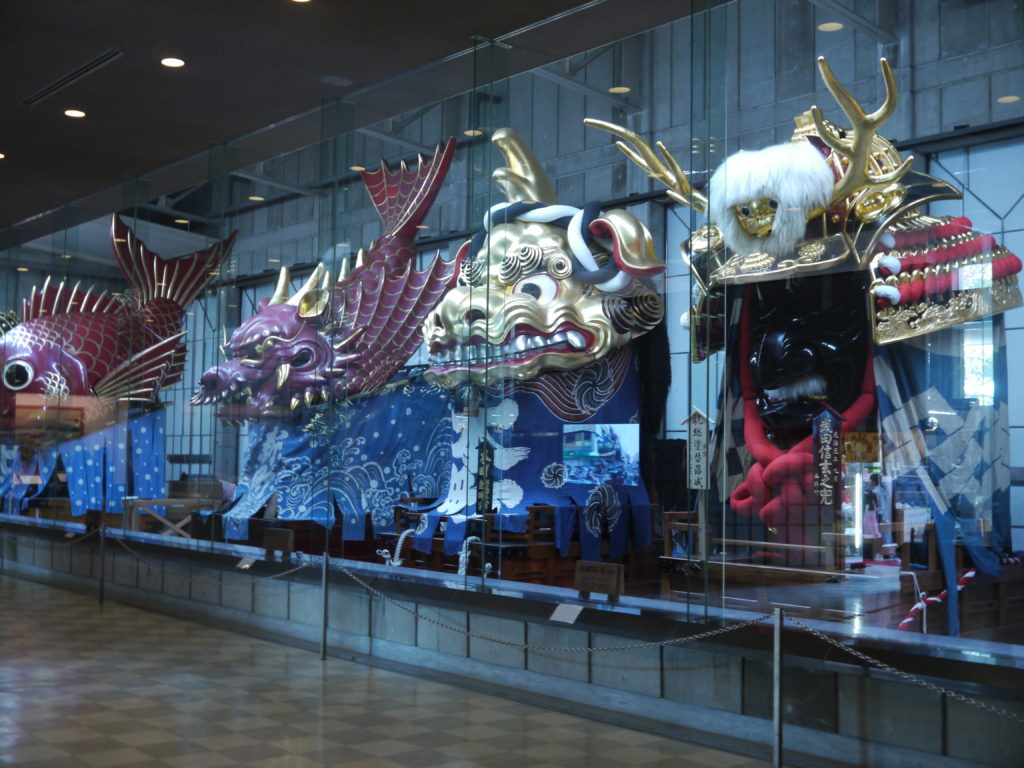 My first stop was the Hikiyama Exhibition Hall (曳山展示場), where the floats of the Karatsu Kunchi Festival are displayed. Two of them are modeled after the famous Japanese daimyos Shingen Takeda and Uesugi Kenshin which are well known not only to ones who are into Japanese history but also to those who play the PlayStation game Samurai Warriors. There is a video which shows how the floats look in motion and I certainly want to see the festival some day. Karatsu Shrine is right next to it and the exhibition hall also has a small souvenir shop.
After a short stop at the shrine, I continued to the castle. Once at the castle, you can either take the steps or the elevator. When I visited the castle today, there was some construction work going on though not as extensive as at Himeji Castle. You can also see the cherry blossoms on that pic. They hadn't reached full bloom yet, but still framed the castle nicely. There are some nice views even without entering the castle:
While the exterior of the castle looks traditional, the inside does not. There's one upside though: You can keep your shoes on 😉 The exhibition inside the castle shows Samurai attire, old tools and vases. There is a 360 view from the top floor.