Fukuoka – Atago Shrine Cherry Blossom
Atago Shrine is along with Ohori Park one of Fukuoka's most popular cherry blossom and autumn foliage spots. At 68 meters above sea level, it offers also a view over Hakata Bay. So there are at least two reasons to visit the shrine during cherry blossom seasons.
That season is always a gamble unless you celebrate it in or near the town you're staying. There was snow in March which delayed the opening of the flowers. Snow and rain won't destroy the flowers – they are only fragile when they are in full bloom.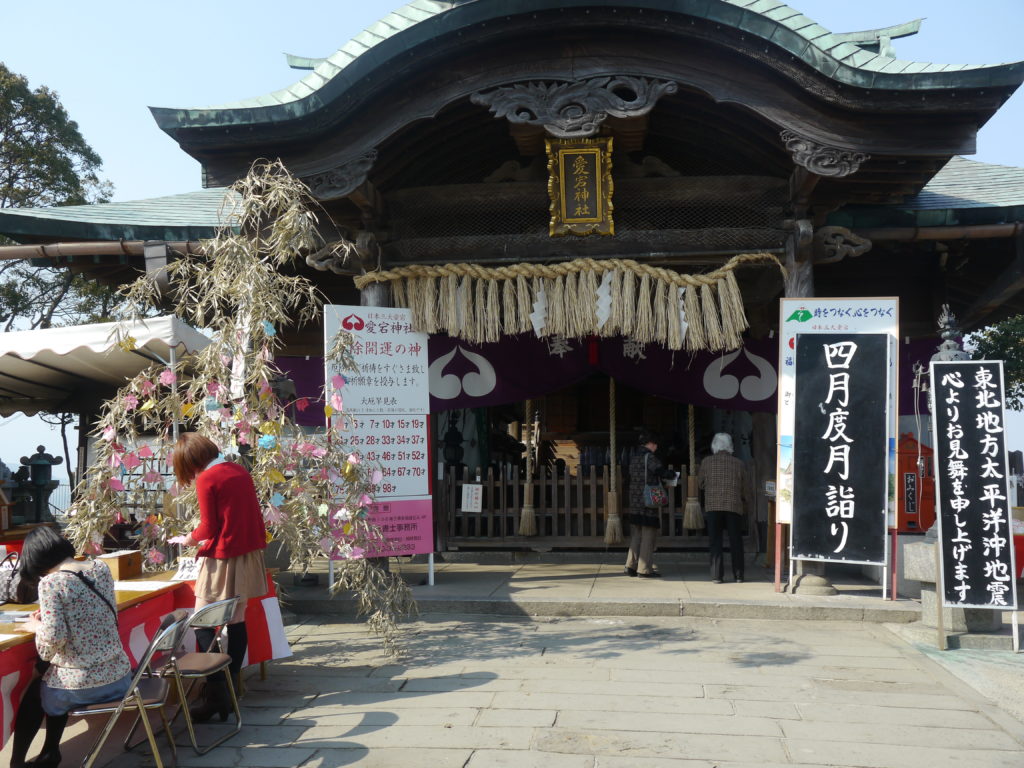 On the way to the shrine, I also visited a small buddhist temple which had some cherry blossom trees. Atago Shrine isn't big, but belongs to the important Atago Shrines in Japan. It's also likely the cheapest view you can get of Hakata Bay.As with most of the more important shrines in Japan, you can buy souvenirs and lucky charms. They even try to monetize the pigeons!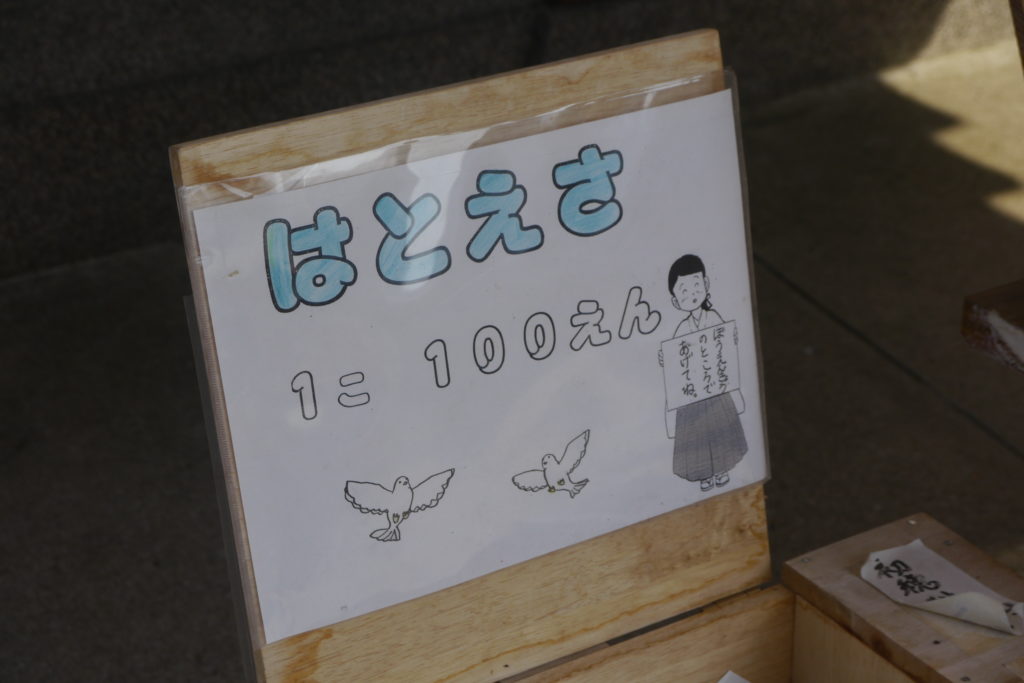 In Germany they frequently advise people not to feed the birds, but here they even sell food!