The World Trade Center Building in Minato-ku, Tokyo is a commercial skyscraper primarily used for office space. But there's also stores and restaurants and a visitor observatory in this 163-meter tall building.
I was interested in the latter of course, because I couldn't get enough seeing Tokyo from above. Being directly connected with two train stations – Daimon and Hamamatsucho – it's also easy to access. Just opposite the building are there Kyu-Shiba-Rikyu Gardens, an Edo-era landscape garden.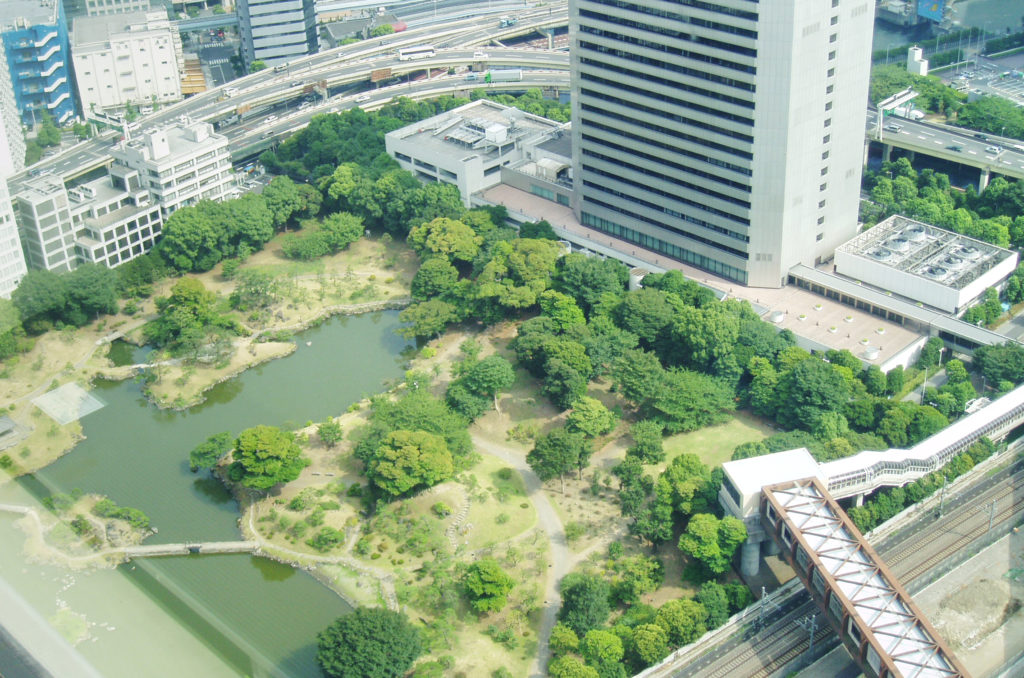 One of the reasons to go to a lesser-known observatory is to see other more well-known observatories. The 360 degree observatory of the World Trade Center does offer a view of both the Tokyo Tower and the Tokyo Skytree – although the latter wasn't build when I visited the WCB. The observatory was renovated in 2009 and is better known as the Seaside Top.
Seaside Top is on the 40th floor of the building, tickets are bought on the first floor (adults 620 yen, children 260-360 yen). Evening is likely the best time for a visit – if you've got a good camera for night time shots.
The building also has a wedding hall for romantic wedding parties with a panoramic view.
In 2021 it was announced that the Seaside Top observatory would be closed on January 31 in preparation for renovations of the building.