When I visited the Meiji Shrine (Meiji-jingu) near Harajuku Station for the first time, they had various Ikebana on display.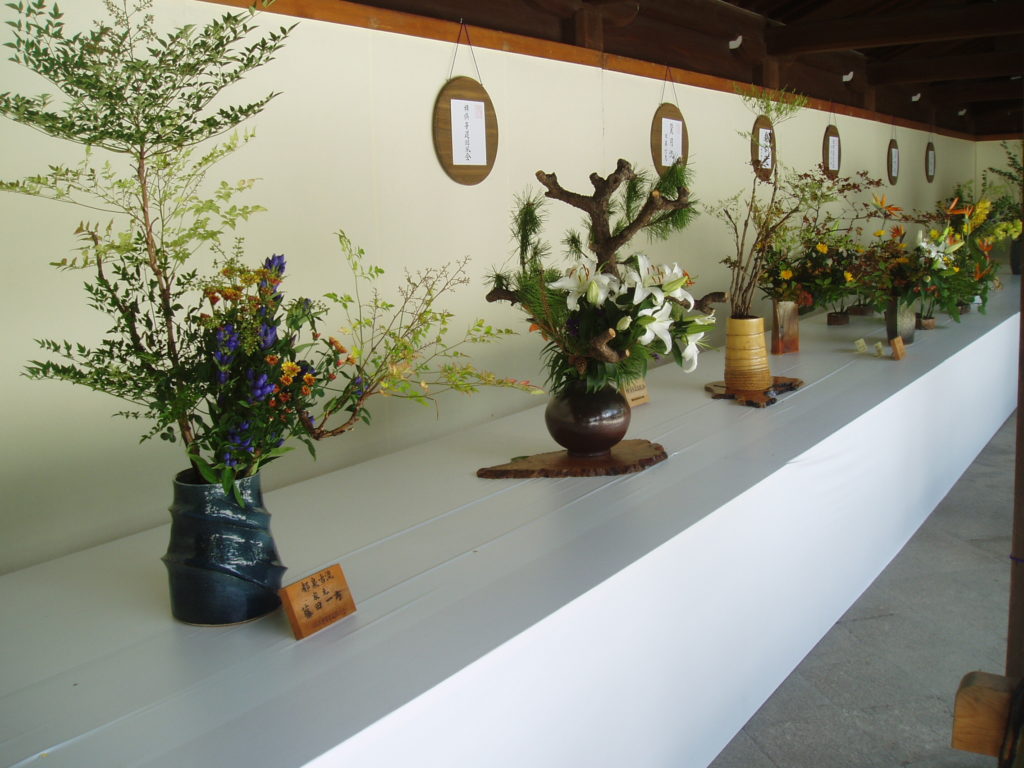 The shrine is dedicated to Emperor Meiji and his wife Shoken. The original was completed in 1921 but destroyed during World War II. Around the shrine is a forest, which is not to be confused with nearby Yoyogi Park.
There is a separate entrance to the Iris Garden which I didn't visit this time.
On the shrine grounds, I saw three maidens walking by. If you are lucky, you may even see a wedding ceremony here.