2D Cafe in Shin-Ōkubo, Tokyo: Step Inside a Cartoon!
The 2D Cafe near Tokyo's Korea Town has been carefully designed to appear as 2D. It doesn't need a website, just an Instagram account. Leave the 3D world behind!
I arrived at around 1:30 and there were only few people at the café. So I ordered my drink which was served in a branded 2D cup. No one comes here for the coffee, of course. It's a café for taking photos. When I lived in Seoul, I've been to quite a few such coffee shops.
All chairs and tables have a thick black outline, otherwise they are white. The black lines vary in thickness to give the impression that someone hand-painted them (maybe someone did?).
The same technique is used for the walls. Not every item was given the 2D treatment though: the flower pots were regular ones when I visited the 2D Cafe.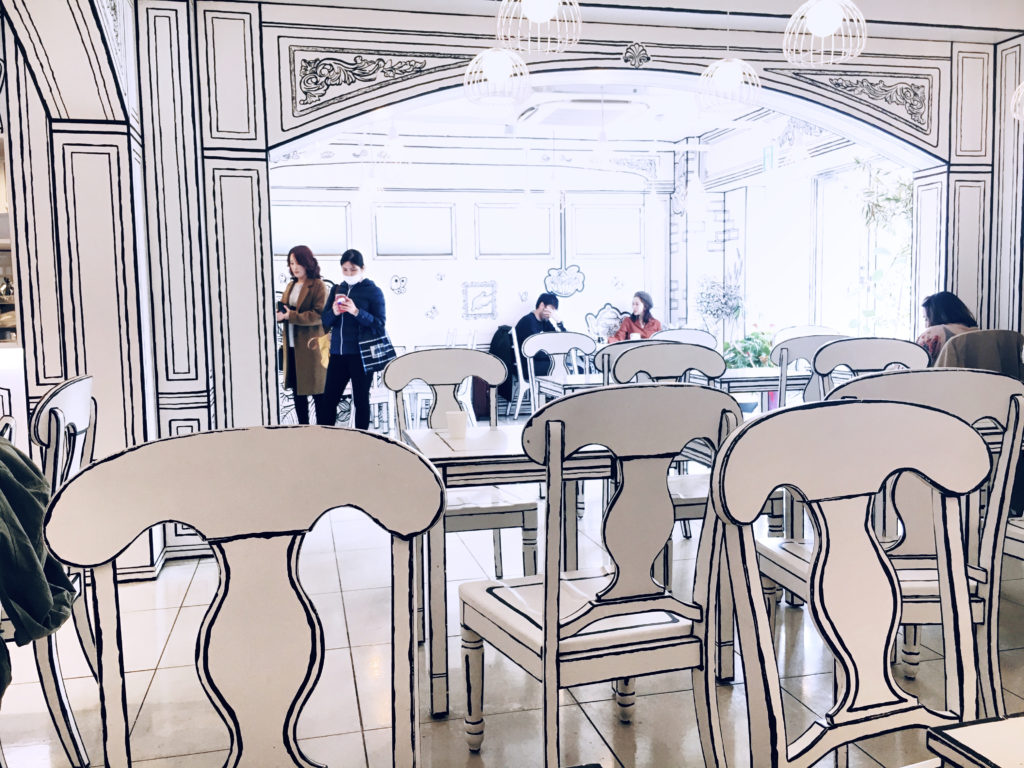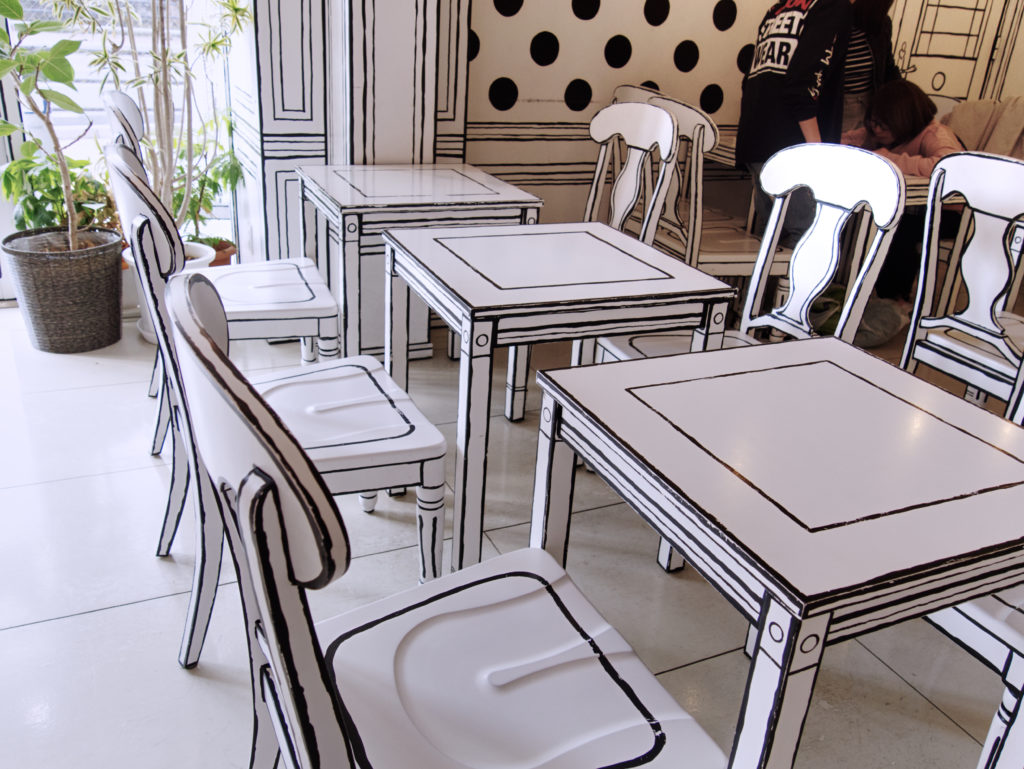 2D Cafe in Korea
Unfortunately, I left Korea before the first 2D Cafe opened. While the one in Tokyo is open for franchise requests, the ones in Korea are a bit ahead. Greem Cafe operates 2D Cafes in Gangneung, Jeju, Yeonnam and in Riad, Saudi Arabia. Judging from Greem Cafe's Instagram photos, they've also taken the whole 2D idea further. The floor in the Korean cafes is customised as well and there's more detail on the furniture.
Piece of 2D?
I wish I brought my 3D camera to the café. Ironically, it is well suited for 3D photography. The effect also works with color, as demonstrated by the cartoon bags from JumpFromPaper.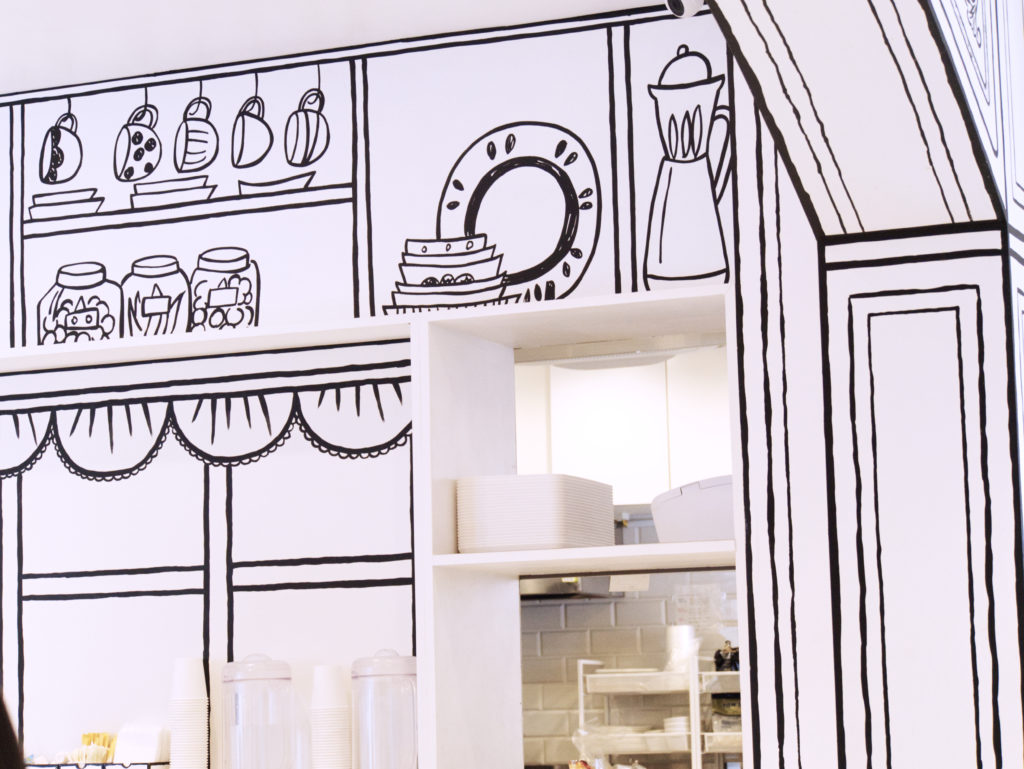 Opening hours & location
The 2D Cafe Shinokubo is open from 11am to 9pm (last order at 8.30pm). They accept cash, Paypay and Line Pay. The closest train station is Shin-Ōkubo on the Yamanote line (JY16). Turn right at the crossing and walk left with the tracks on your right. You can also find it on Google Street View.