Gio Cat Café in Seoul (Café Gio Cat)
Last year I wrote about a cat café in Tokyo, but there are plenty in Seoul as well. So I went to Café Gio Cat in Seoul with a friend – and while it has cats too, it is very different compared to the Tokyo one.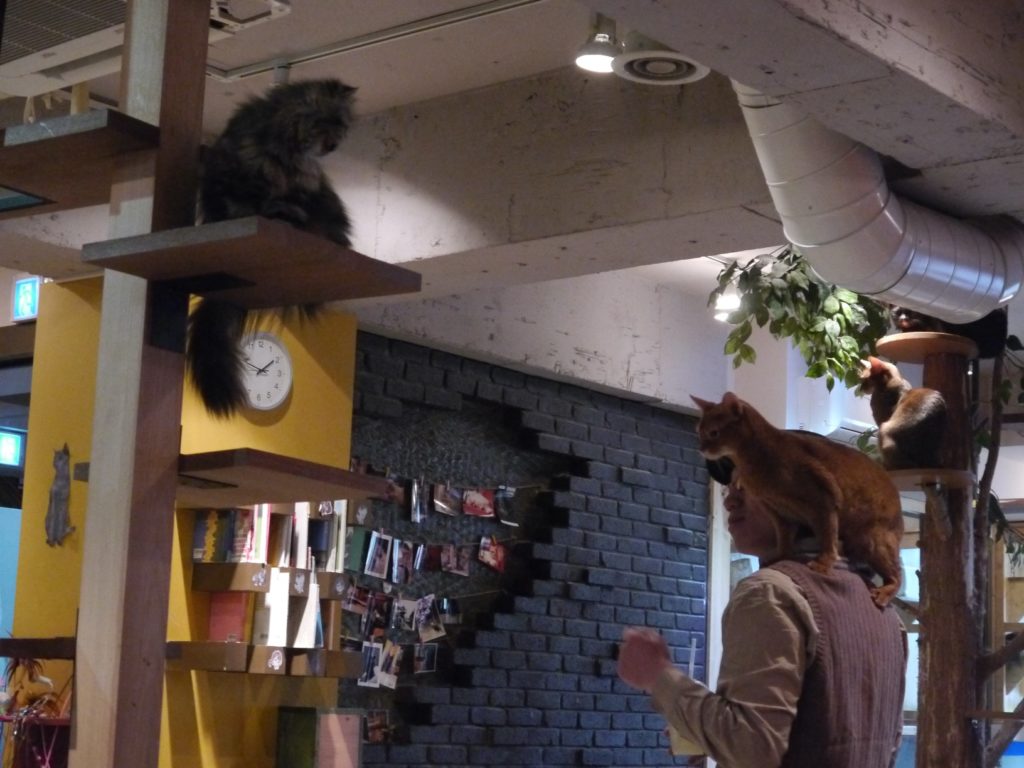 Tokyo's Mellow Cat Cafe is quite unusual because it's a quiet relaxed place without many cats. Since half of them are asleep anyway, there are usually only three or four walking around. It's not the best place for impatient cat lovers as you are not allowed to follow the cats or attract them using toys.
Café Gio Cat is very different: There are over twenty cats and at least a dozen came running at me once I entered the cafe. Now, the place isn't small, but even with cats able to walk above you, it's still crowded. Watch where you're going! 🙂 After entering, you'll pay the entrance fee at the ticket machine. The fee includes one drink. Shielding myself from the cats was pretty hard and I had to be careful not to step on any cat. There were constantly three fighting on my lap and five or more sitting near me. You can grab some toys to have fun with the more playful cats.
Unlike the Mellow Cat Cafe, you're free to walk around and take photos of the cats lounging around. Waking them up is not allowed and they have some small private space in the back.
Funny, there were so many cats and I took much more photos than in Tokyo, yet, I like the ones from Tokyo more. Mellow Cat Cafe is more bright and it's easier to take good pictures. Also, the Tokyo cat café feels more warm and inviting while the Seoul one seems more cold in comparison with its bare stone floor.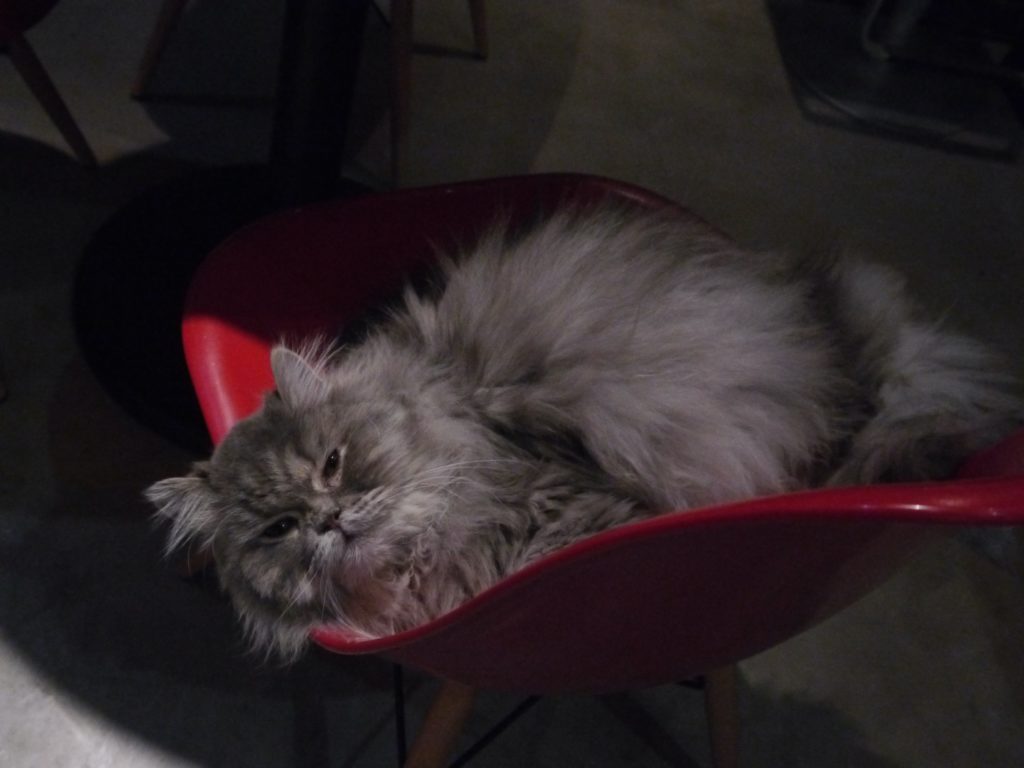 From what I've read, cat cafés like Café Gio Cat are the norm while small ones with only a few cats are the exception. I love cats and I enjoyed the more relaxing cat café experience in Tokyo more, but I can understand why some might prefer the bigger cat cafés. More cats mean that you'll be able to pet one without waiting for half an hour.

How to get there: Hongik University exit 6 (subway line 2, green). It's opposite the playground near the university in a small side street.