Otaru Cafe x Hello Kitty: Let's drink coffee with Kitty-chan!
Conveniently located at Otaru's tourist area is Otaru Cafe x Hello Kitty. A proper Hello Kitty café with cuteness, latte art and Kitty herself!
When I encounter a Hello Kitty café, I have to drink coffee there – and I don't even like coffee. But if you want the latte art, you need to order coffee. And I very much wanted the Hello Kitty face on my coffee.
The café is quite big, occupying three floors – the ground floor is a Hello Kitty store which I skipped. The sign outside showed a couple of dishes the café offered. Meat sauce spaghetti (900 yen) is one the advertised meals, a poor choice when you have two rice meals with the rice shaped like the head of Hello Kitty.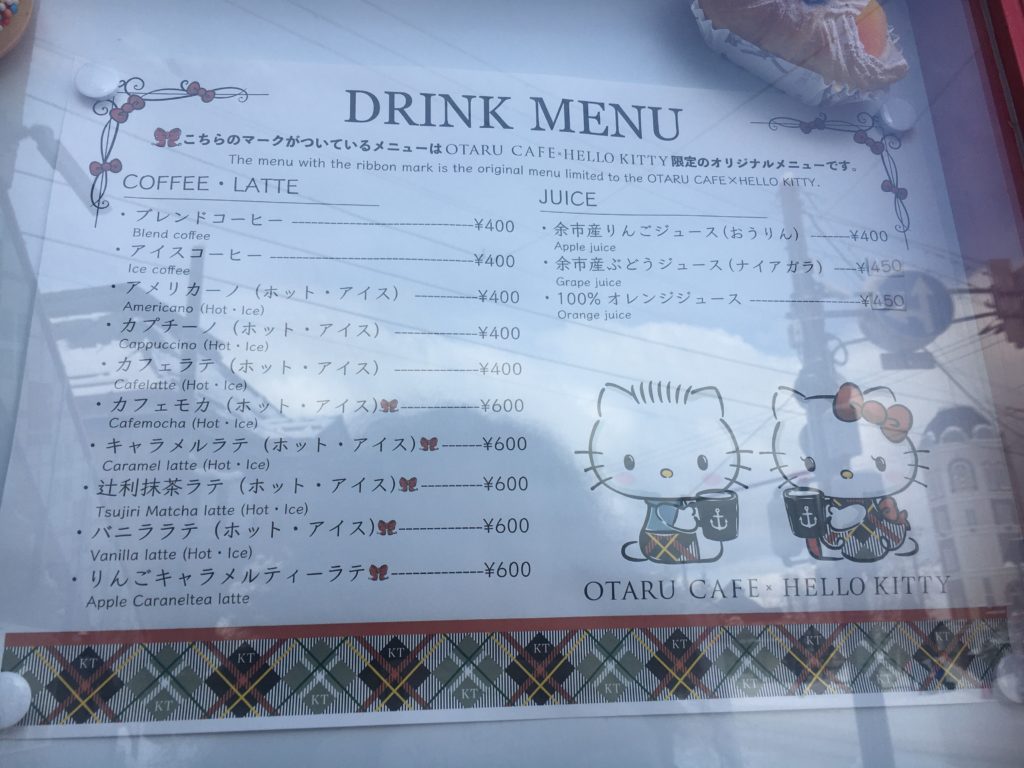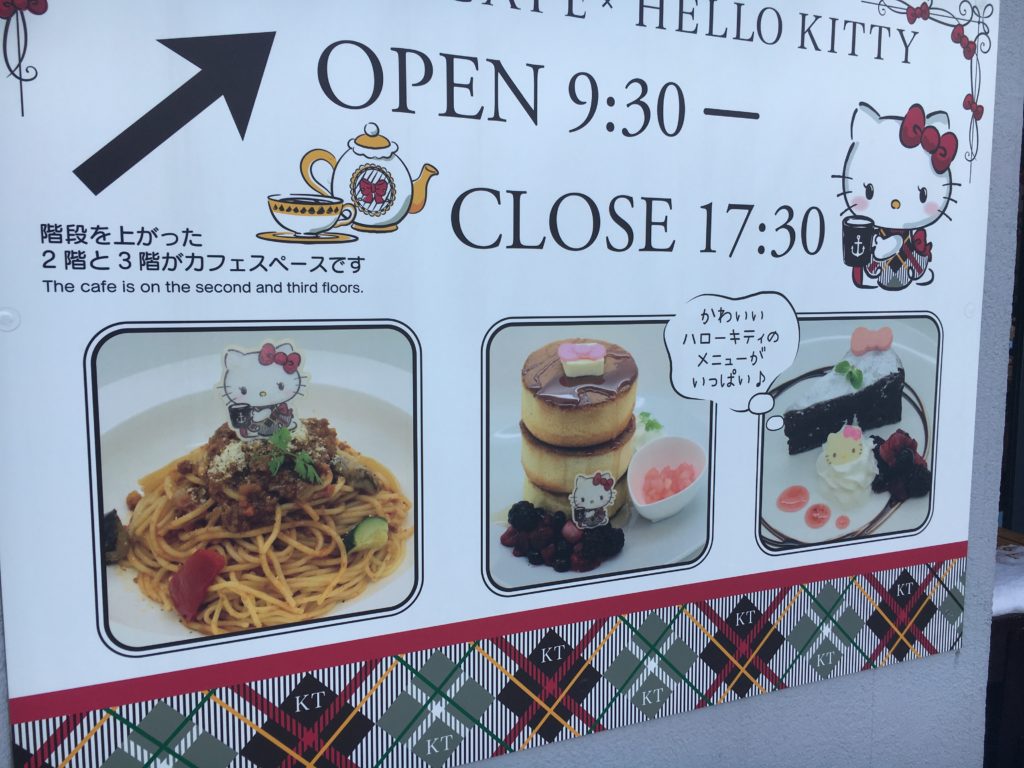 Most of the menu is drinks, cake and other sweets though. I ordered the coffee with Hello Kitty latte art on top, paid a bit extra and could keep the cup. The cup has the Otaru Cafe x Hello Kitty branding and is probably not available elsewhere. But then there's no shortage of regional Hello Kitty items 😉
Look of Otaru Cafe x Hello Kitty
My two comparisons were the Hello Kitty Cafe in Seoul and Hello Kitty's Kawaii Paradise in Venus Fort, Tokyo (both closed). Surprisingly, the Otaru Café is a lot less pink. White is the dominant color with highlights in red. Some Hello Kitty plushies sit in the corners.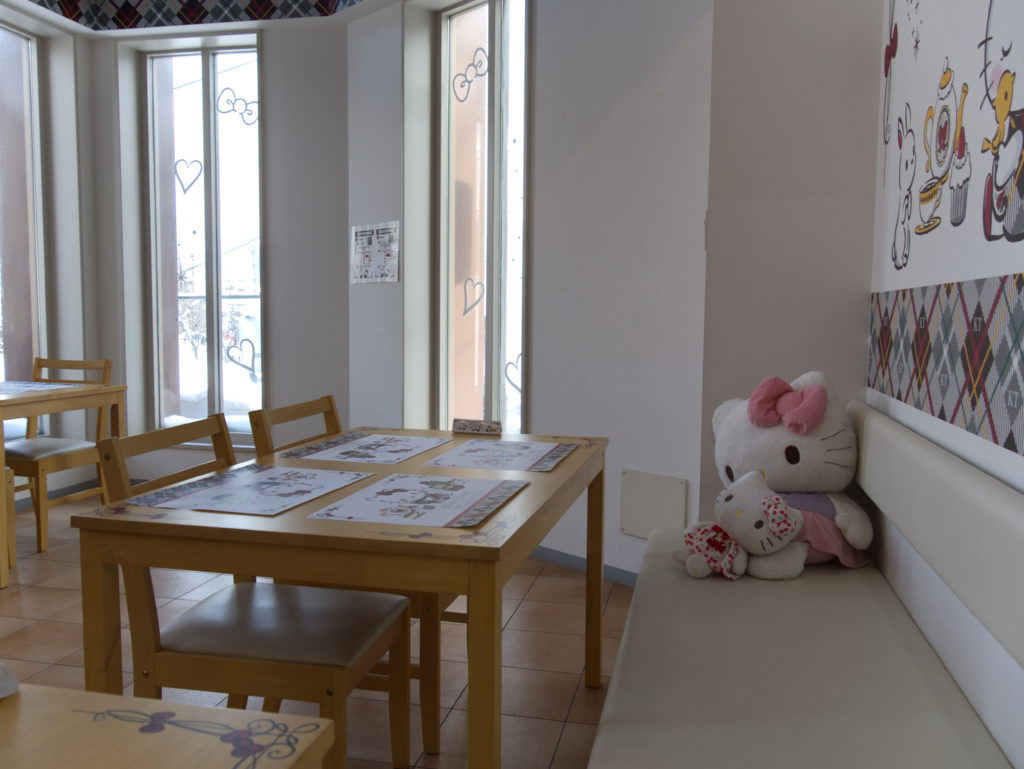 Especially compared to the Seoul one, the decoration is rather subtle. Even if you're not that into Sanrio's feline, the Otaru café isn't a bad choice. I can't comment on the quality of the coffee though.
If you are more of a dog person, you may consider walking down the street further. Snoopy Cha-Ya is a café-restaurant with a Snoopy theme. They put a Snoopy marshmallow on their coffee and tea.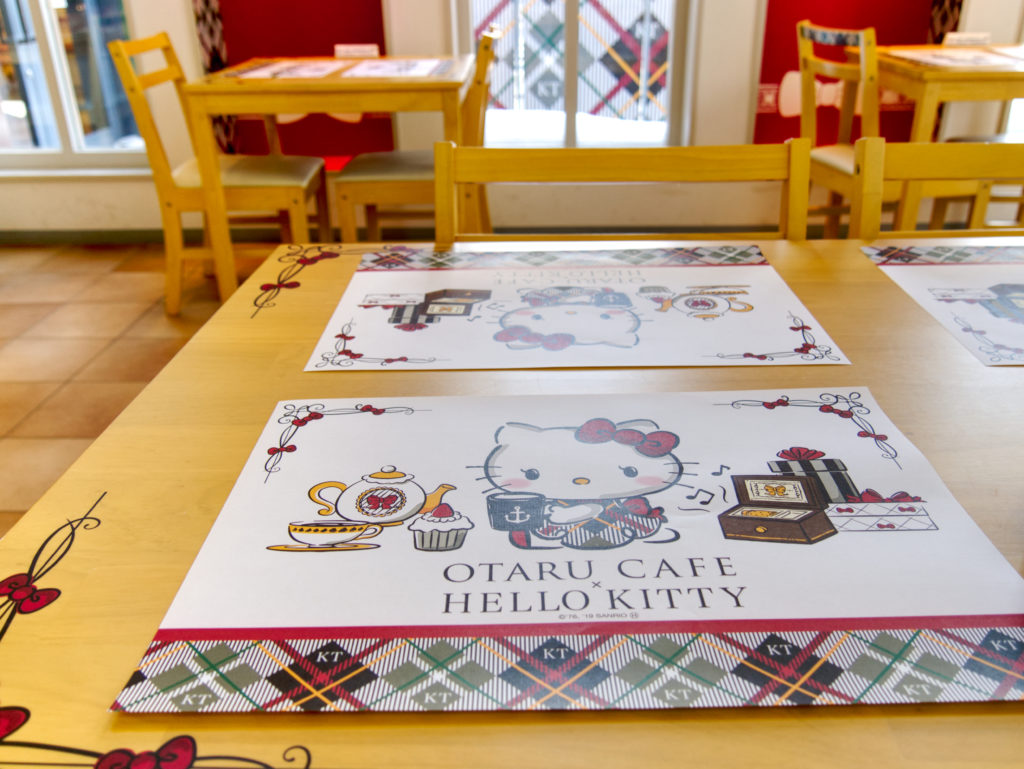 Location + more info