Accidental festivals & Apple workshops
Another Sunday, another JLPT study meet-up in Shibuya. Afterwards, organiser Wye-Khe had to go to the Apple Store in order to ask about the iPhone's power adapter (which can recharge all USB devices, it's currently being exchanged). I've been a couple of times to the store, but one thing I've never really noticed were the workshops – although I've wondered where they were being held. Unlike the one in Ginza, the Shibuya store has only two floors and thus no theatre. That's why the workshops are held on the first floor, right next to the counter and only a few steps a way from the mass checking out the latest iPods and MacBooks.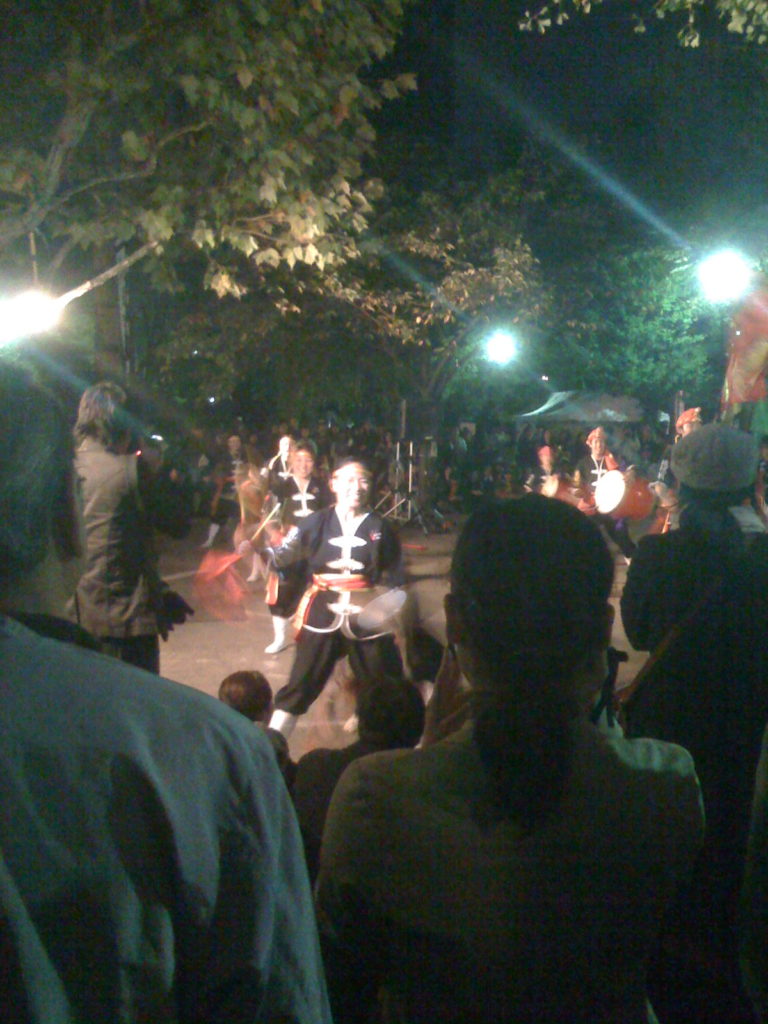 Totally unrelated to anything Apple are the various festivals. Chances are that if you live at least two months in Japan, you will stumble upon a festival even without reading previously about it. Today, a few stands were built at the place near the bicycle parking space next to Nakano station. This space is usually not used, except by musicians or performers practising.
I didn't exactly know what the dance was about but it was a very nice drum/dance performance.