Nakano-ku: Working Holiday Information Office
My plans for the next couple of months become clear: Leave Japan, get a working holiday visa and return. There is an information office close to JR Nakano Station. The office is in a very distinctive looking, multipurpose building that features a "ski slope" on one side and a big clock on the other.
Still, I first went through the Nakano Broadway, a shopping mall. The first floor sometimes looked a bit messy, especially one shoe store. The Broadway is part of the Yokoso campaign to visit Japan. Likely not because of the first floor (ground level) but because of the upper floors. You will find anime/manga, character goods and music stores there. I didn't plan on some otaku shopping today. I also noticed a large 100 Yen store.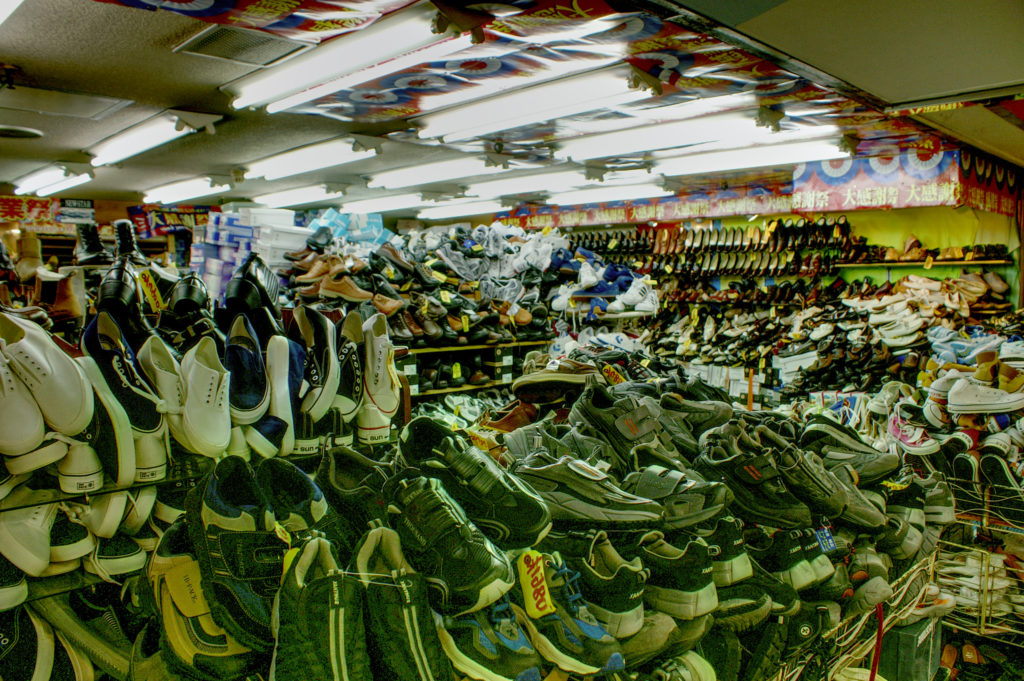 The working holiday information office was not hard to find, once I was in the building. It's up on the seventh floor. Well, the office lady couldn't tell me anything which I couldn't look up on the internet but they may help you e.g. to find a job or a place to live. Probably useful for people who don't want to spend hours on the net to find everything they need to survive in Tokyo.