Day trip to Hakone: Brass Bands & old Pachinko
A Travel Meet-up makes perfect sense, because you can do various day trips starting from Tokyo. Today's destination was Hakone, a small town mainly known for its hot springs (onsen). There is also an annual parade which was the main reason for this meet-up.
After a quite interesting train ride which involved the train multiple times to stop, wait for the other train, drive back, changing tracks and then continuing, we arrived at Miyanoshita Station. There is a cafe (Naraya Cafe) near the station where you can bath your feet into hot water while enjoying a cup of tea. It was at this place when our group split.
Most of them wanted to have a cup of tea at the cafe, while I and two others wanted to immediately continue to the town to get to the parade site in time. So we split.
Unfortunately, the train was not an option, so we walked. The way was obviously not made with pedestrians in mind but after 15 minutes or so we finally reached a few shops and a bus stop in front of an old Pachinko parlour. The Pachinko machines seemed to be really old so the parlour felt more like a museum. There was also no one inside so I took a few shots and then went outside again.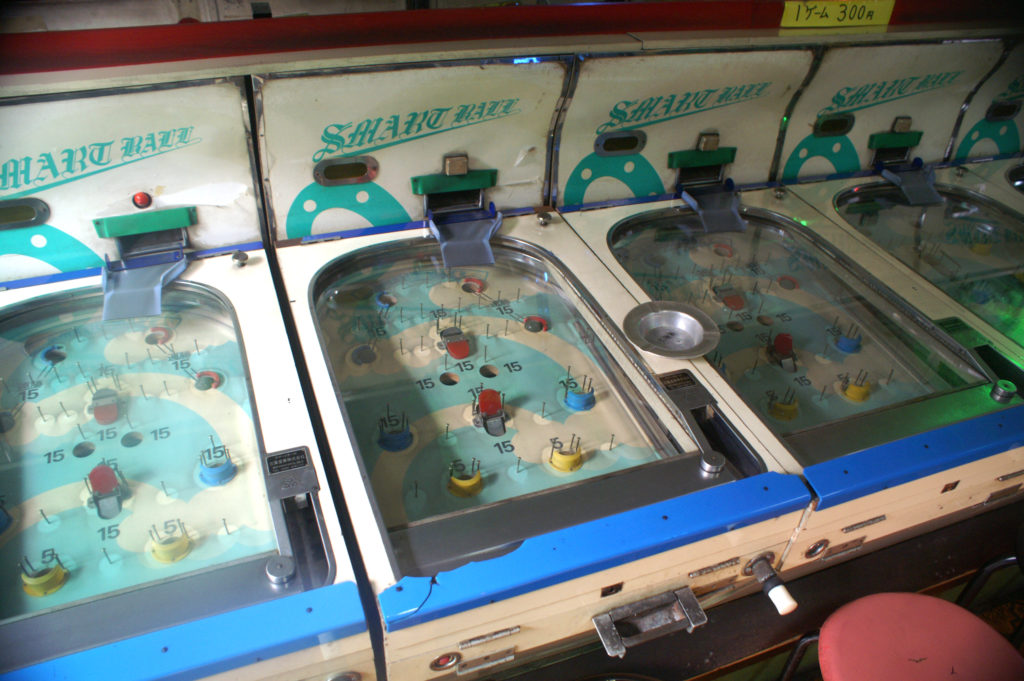 We took the bus until the last stop and then looked for a good spot. Now the parade was quite strange…
…since it consisted of US soldiers, junior high and university students and Japanese in traditional costumes. It seemed that that they asked every brass band near Hakone to participate and then added a few Japanese in between with traditional instruments. This event didn't seem to have any tradition, though it worked attracting quite a few tourists.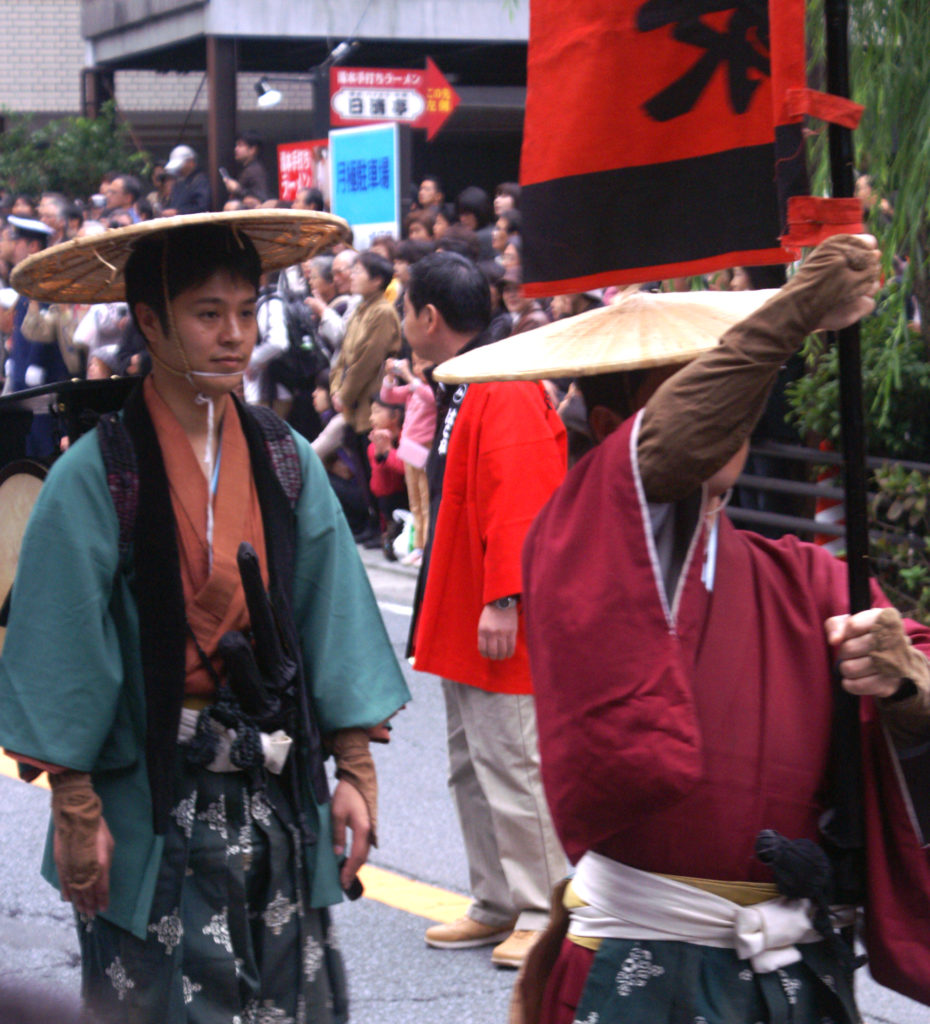 Overall, I wouldn't recommend this parade. There are some much better parades in Tokyo, like the Nihonbashi Parade or the Edo Jidai Matsuri.