Lightopia illumination festival: Sea of Cups
Tokyo is full of illumination events these days, but most of them end on December 25th. Lightopia is held near the Imperial Palace and is just a short walk from Tokyo Station. The trees are illuminated as well although I don't know if they were part of the event: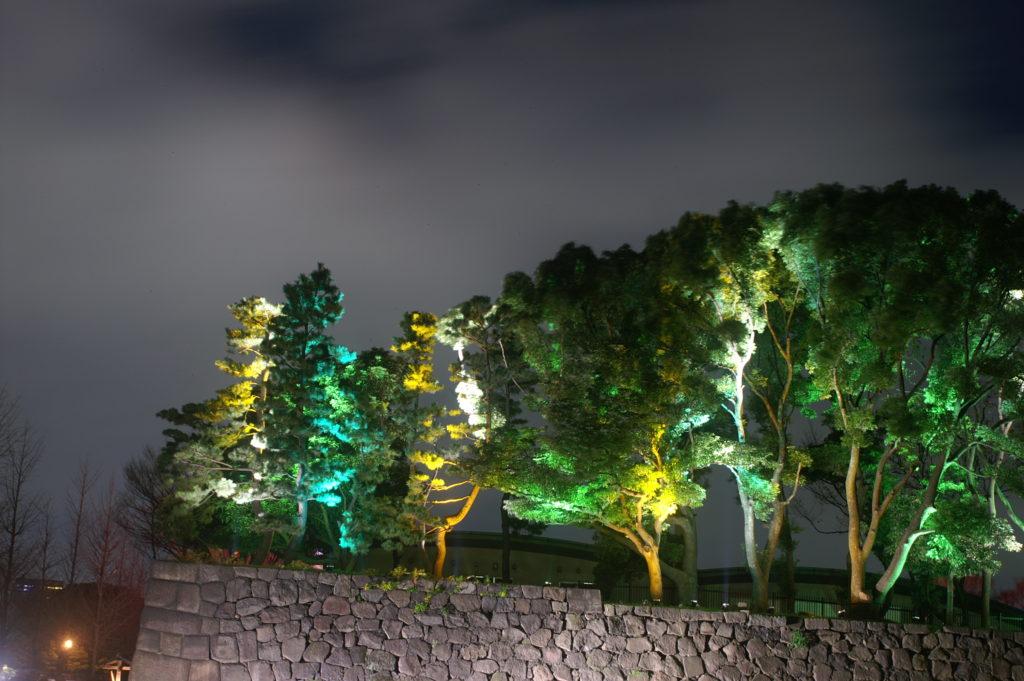 Unlike other illumination events, where the light comes from big spotlights, Lightopia featured small painted cups. Each of them had a distinct painting – I guess it was a school project. The square wasn't as crowded as I expected so I had no problem finding a good spot to set up my tripod.